---
You may
It was just the old ultamarines blue as a base (very old hex pot with white lid but I think the colour is the same as the last set of paints - nearest of new colours is Altdorf Guard Blue according to the GW colour conversion chart).
I washed this with very old Blue Wash (again hex pot but black lid this time) and brought up to highlights starting with Ultramarines blue and then gradually adding in white to lighten it in the layers. I finally put on a layer of Blue Glaze (the latest one Guilliman Blue) to bring it together.
On the armour plates I edged a UM blue base with the blue wash then sponged on silver before applying a couple of coats of Blue Ink (again old pot!) to try and get a different texture.
I don't paint blue very often so have a load of old paints which are all still in good condition!
Hope this helps.
---
And last of all, both my two squads painted and looking table top standardy together. These late nights are going to be the end of me...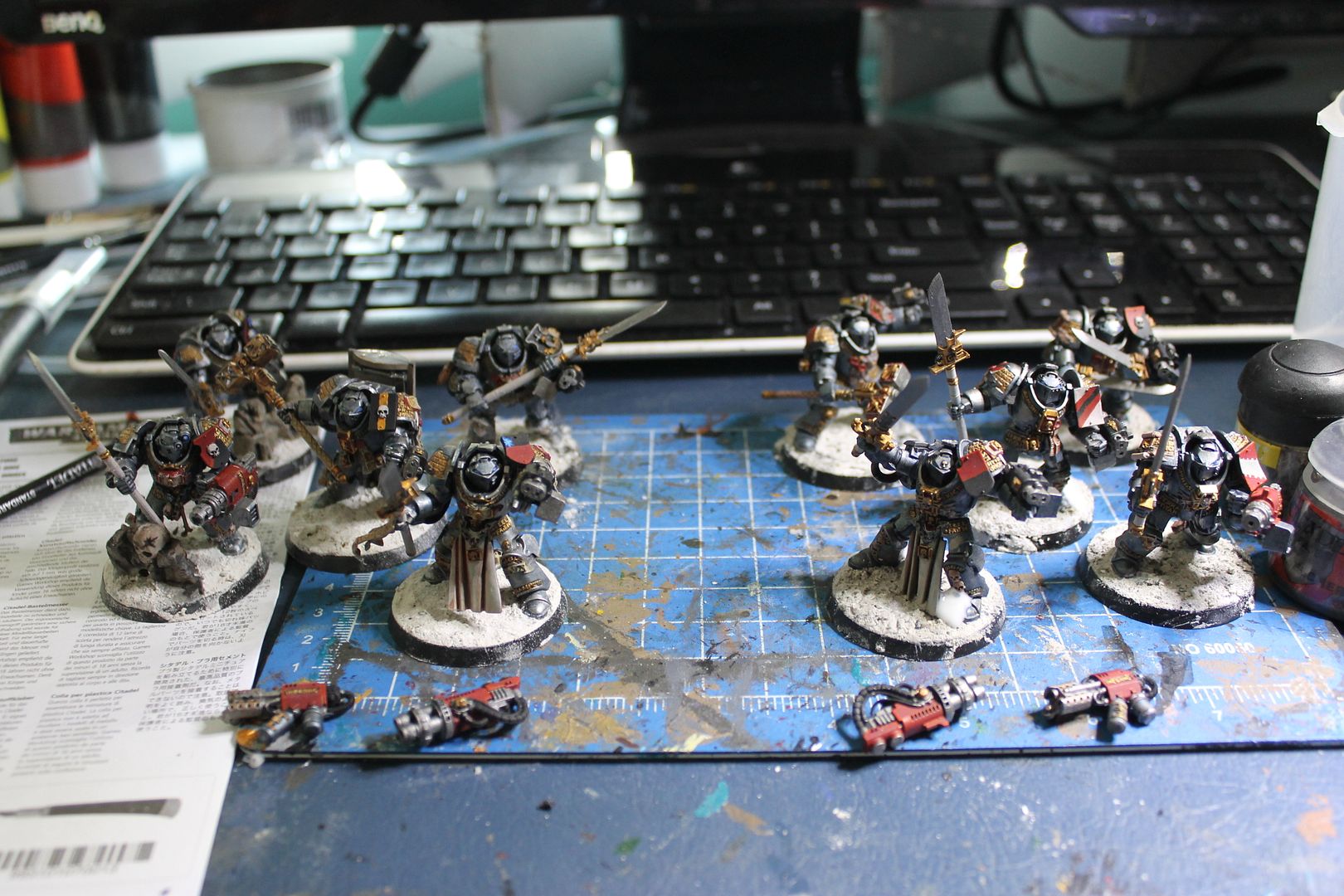 ---
Got the Fireblade finished tonight. Quite happy with how he turned out considering he's my first Tau infantry model.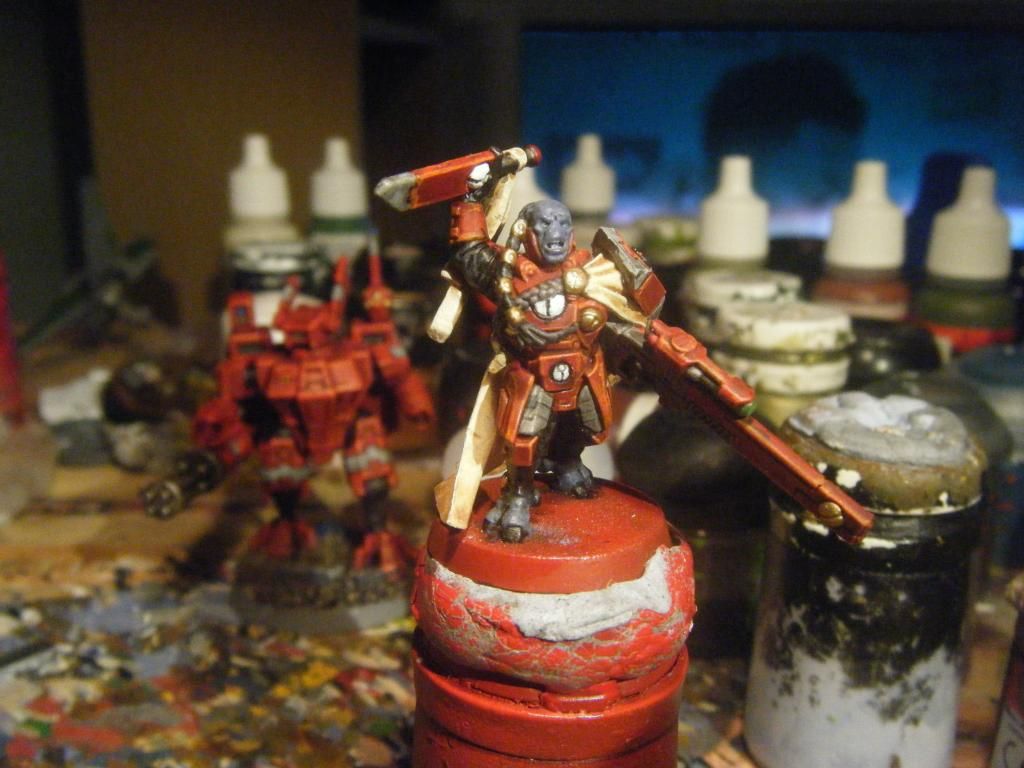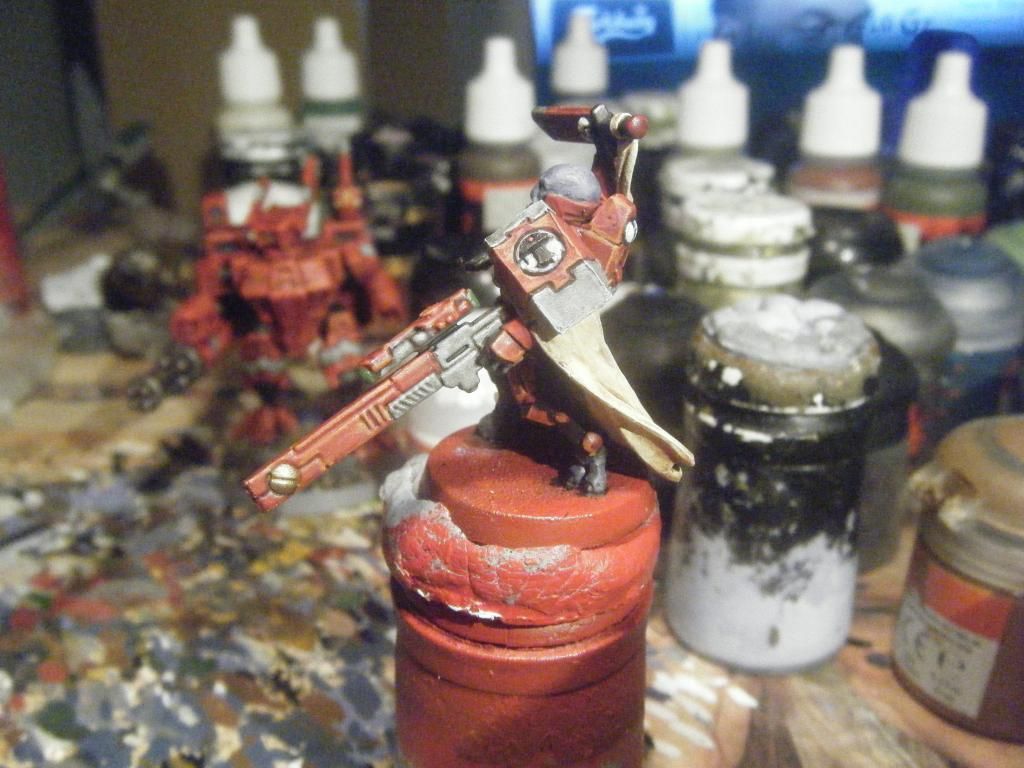 ---
Good work there K.F, really like how the cloak turned out!
---
---
Quote:
Good work there K.F, really like how the cloak turned out!
Cheers mate. How are those assault marines coming along?
Asmodus Sept Entry
---
Finished, second Tactical squad of DV DA
Lower Navigation
Army Painting Challenge - September 2013
Posting Rules

You may not post new threads

You may post replies

You may not post attachments

You may not edit your posts

---

HTML code is Off

---