---
I've not used any real life cards and i know i can't gain anything from it but i decided when i started this that i would treat double months as an additional challenge and try to complete 2 units every time one came around.
I'm going to try to get both my 2 stonegolem deffdredds and my grots mob completed.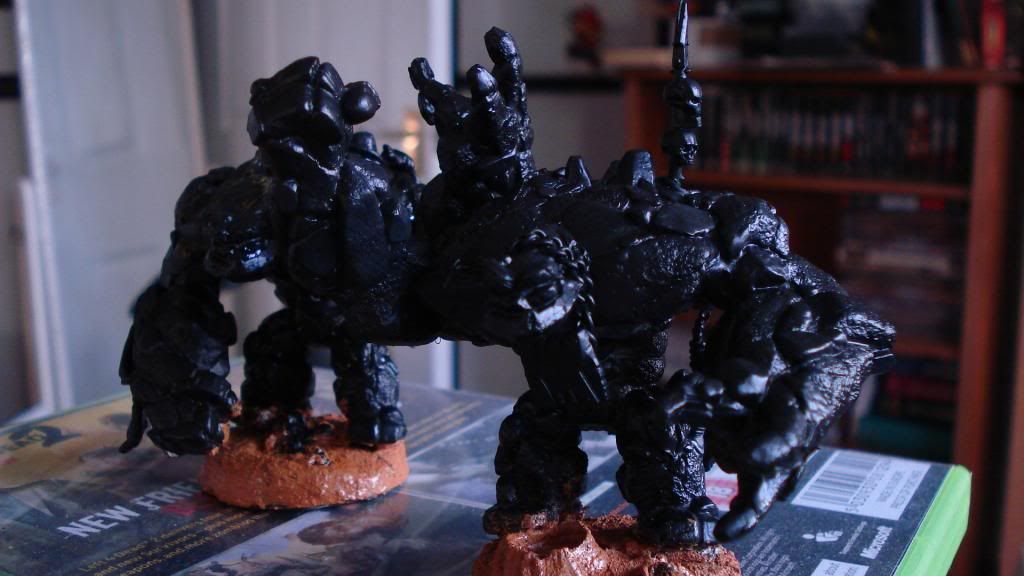 ---
I wanted to do more Termies this month but I am having primer supply issues and I'm not basecoating them by hand, so instead I'm doing this:
---
Last couple of months have been a fail for me, so I really need to redeem one of those RLCs.

Before I post pics can I ask a question? I want to switch to a Tyrants legion force. (Rules in IA9), but rather than using loyalist models, using Chaos as IMO the list screams Word Bearers. As the list mixes Auxillia/ Guard/ Marines can I choose this list as a second force? (I 'll do my best for cool conversions including chaos TH/SS Termis, and traitor guardsmen...)
---
I'm gonna re-enter the assault squad from last month and try redeem a real life card,
and as one of my sgts used to say, "if you're gonna be a bear be a grizzly" and enter a vindicator, I'm moving house this month and the missus is due baby number 2, so a big win or EPIC fail is on the cards!!!!!
---
---
So last month I didn't quite finish all my models making me use my 3rd rl card (2 for entering the comp 2 months late and the 3rd last month)

If I finish two units could I still be in the competition but have no more rl cards?
---
Quote:
If I finish two units could I still be in the competition but have no more rl cards?
So long as you have 10 entries at the end of the challenge you should be good. There's usually another month later on were you can make 2 entries to regain a RL card.
Asmodus Sept entry
---
This month, we are going back to the start and another Dark Vengeance Tactical Squad with Modifications.
Lower Navigation
Army Painting Challenge - September 2013
Posting Rules

You may not post new threads

You may post replies

You may not post attachments

You may not edit your posts

---

HTML code is Off

---