---
Quote:
I don't have a picture of a squad with nearly as much character as Grimzag's!
*looks at the random goblinoids he gathered from his bits boxes*
Yeah..that's totally what i was aiming for when i spent ages planning the models for this unit.....
Unfortnately it looks like the grots are going to have to wait till another month...there have been compications. Several of the snots made a break for it an have gone into hiding, they'll turn up but i'm not going to turn the room upside down for them right now.
Instead i'll try and get this bad boy done.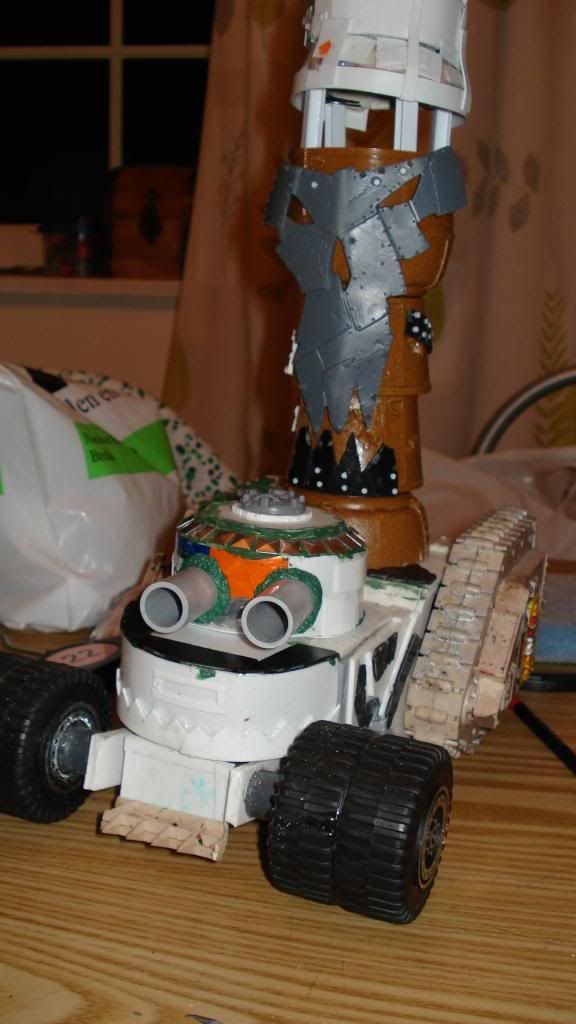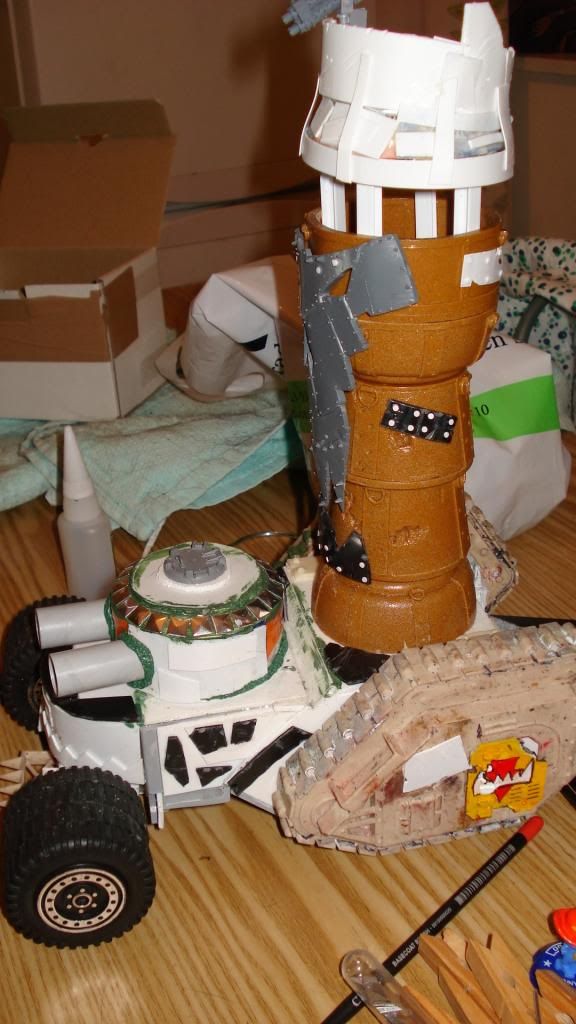 For force organisation purposes i'm treating this as a kustom battle fortress with supercannon and bigzappa. It still needs some work on the detailing, rivvets and such.
---
I'll start this challenge with a GK dreadnought
---
Been gone for a while, deployments happen. Decided against AoBR marines... Spent a few hours on cleaning flash and removing mould lines. The DV marines are a lot better so doing them instead. Using one AoBR marine as a test dummy.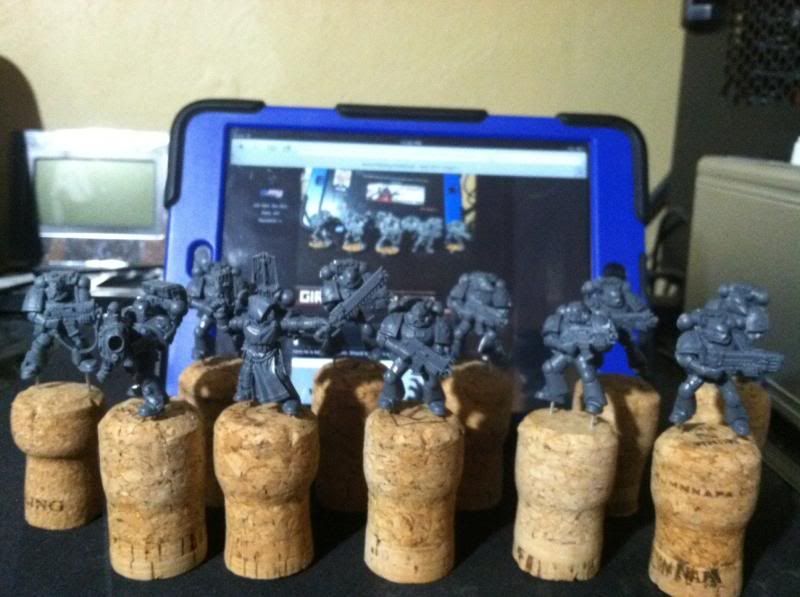 ---
Last edited by cirs85; 07-11-13 at

03:31 AM

. Reason: Chose diff models.
Senior Member
Join Date: Jan 2012
Location: Sunspear or Meereen, I guess.
Posts: 951
Reputation: 9

---
Here he is before any paint. Should be done in a few days.
---
As Promised earlier heres the full Squad. Already started work on Sgt telion but posted the before image earlier. Hopefully this still counts.
[IMG]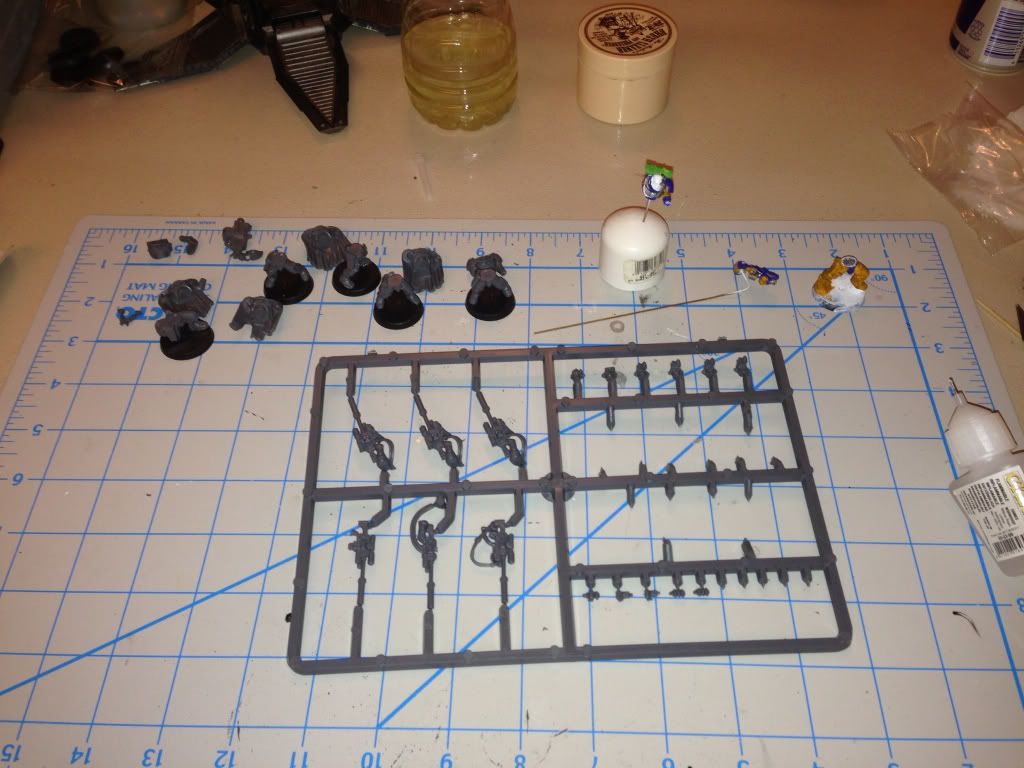 [/IMG]
[IMG]
[/IMG]
---

---
Ok building another Baal predator that will probably double as a razorback.
Junior Member
Join Date: Mar 2013
Location: Scotland
Posts: 15
Reputation: 1

---
A late start this month but here is this months entry
back to my dark elves

cutting this close! here they are
---
Last edited by emissaryofdark; 07-31-13 at

08:54 PM

.
---
Hahaha Honka that was a brilliant idea! Could I suggest an acrobat/Trapeze troupe of Stormboyz?
For myself, I've got my Strike Squad polished off. Edit: I'm currently on holiday and don't have a drill handy, so I'll be fixing up those undrilled weapons later on.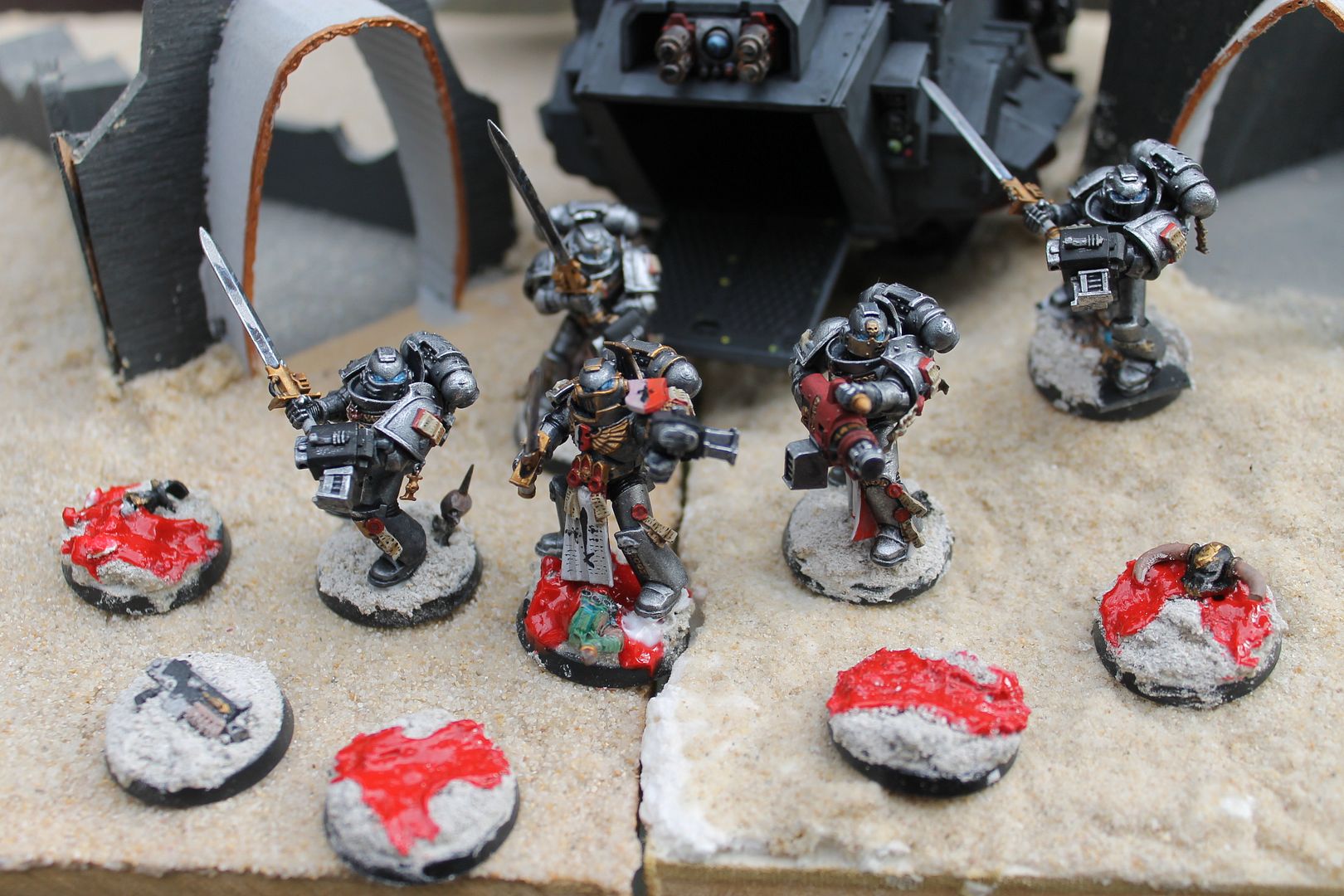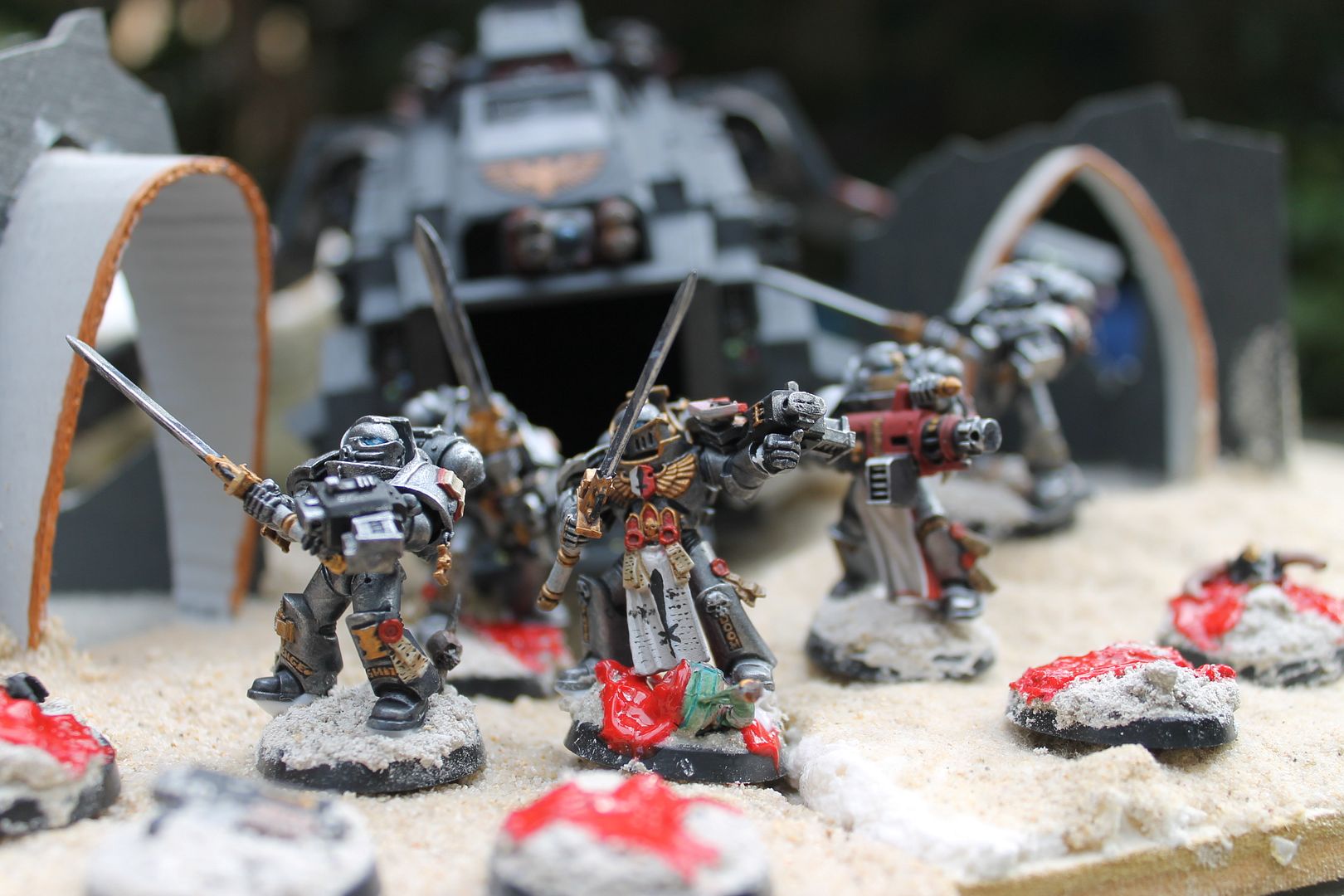 I've done two left hands for my Justicar, so that I can play him as WYSIWYG but can swap in this falchion to line up with the fluff I'm putting together for him.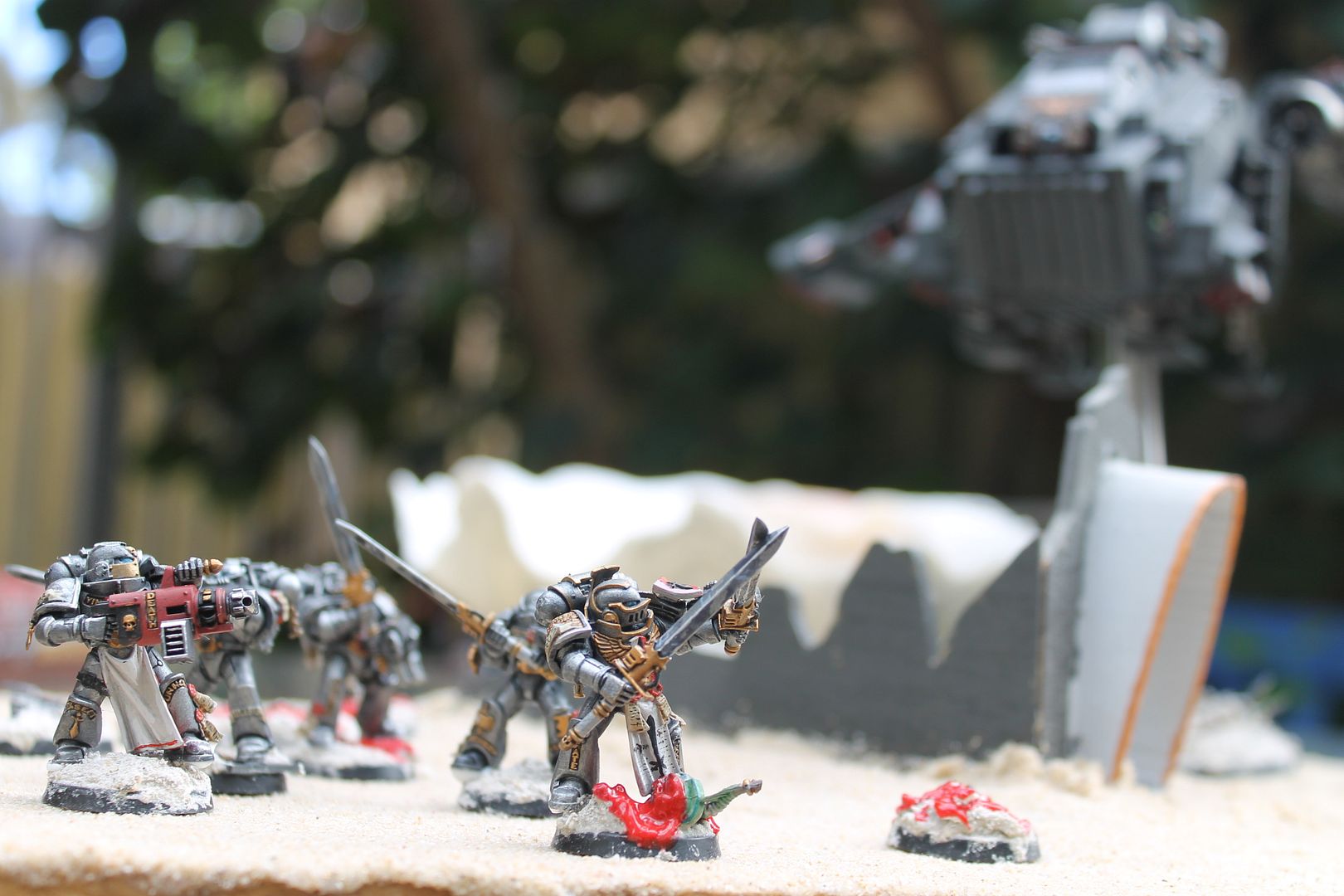 ---
Last edited by Iraqiel; 07-19-13 at

06:28 AM

.
Lower Navigation
Army Painting Challenge - July 2013
Posting Rules

You may not post new threads

You may post replies

You may not post attachments

You may not edit your posts

---

HTML code is Off

---