Junior Member
Join Date: Mar 2013
Location: Scotland
Posts: 15
Reputation: 1

Time to chose my second army
---
and here it is, i just get some models in a trade so thought i would revisit my Tau
with the paint stripped and the models cleaned up!
the first part im painting will be shadowsun and the drones

Finished with time to spare, not going to start the next one yet so will work on some eldar.
---
Last edited by emissaryofdark; 06-24-13 at

07:49 AM

.
---
Quote:
I will be painting this guy: Herald of Khorne
I'll be painting one of those as well 😀
Picture to follow tomorrow when I'm back home.
Senior Member
Join Date: Oct 2010
Location: In the basement, surrounded by Woodland Scenics packages.
Posts: 614
Reputation: 5

---
Quote:
Also there seems to be a lot of High Elves around this year. Are they that good a list now?
I am just going after these guys since I finished my empire army last year. I have at least six or seven units to finish and I hope this motivates me to get them done. As for the new book, IDK, I have stopped buying rulebooks and army books for WFB and am living in the 7th ed past.
---
---
It's a platoon of German Grenadiers along with their company HQ element for me this month. Gonna try and get them done by the end of the weekend so I can concentrate on my Inquisitor models for a couple of weeks.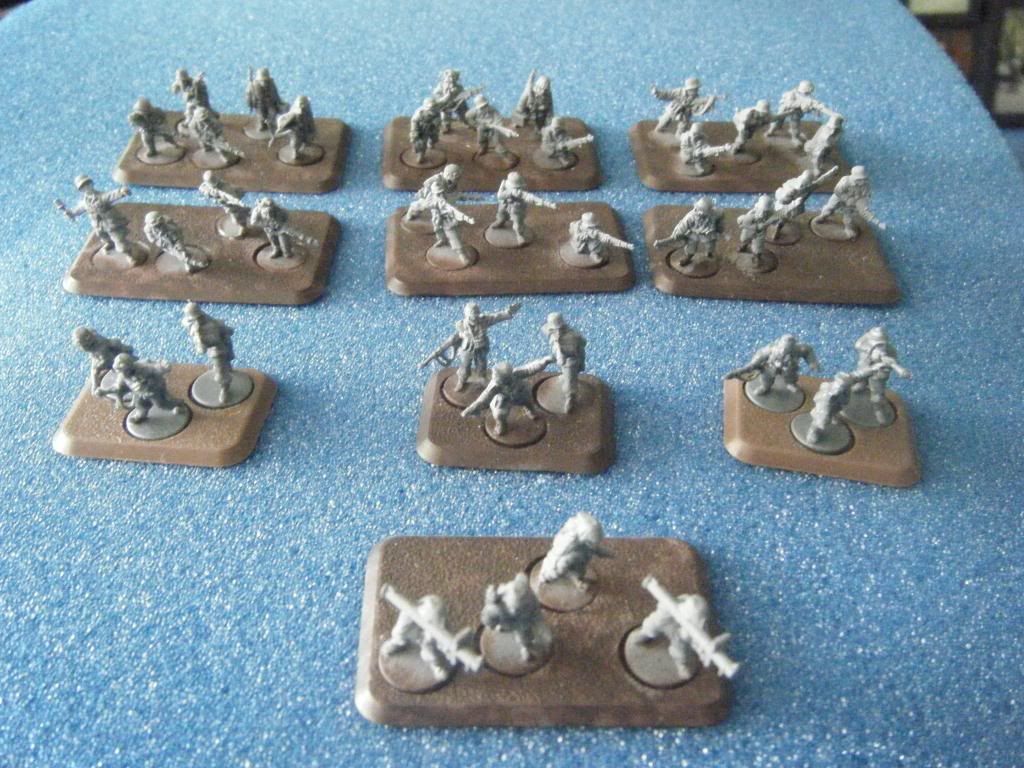 ---
A dread from me, a badly painted old model which I have dismantled and will be repainting, a pic of the poor guy will be up tonight
---
---
Didn't want to do this so early in the piece but work is kicking me in the ass this month. So it'll be an HQ choice: a Minotaurs version of Pedro Cantor:
Junior Member
Join Date: Apr 2013
Posts: 7
Reputation: 4

---
Will get my start pics posted soon. So much studying for my uni exam next week.
Lower Navigation
Army Painting Challenge - June 2013
Posting Rules

You may not post new threads

You may post replies

You may not post attachments

You may not edit your posts

---

HTML code is Off

---