Army Painting Challenge - May 2013
---
So this is the beginning of the army painting challenge for this year.

All you need to do is post a picture of the unpainted unit in this thread, and then make sure your post the completed entry before the end of the month. I will post up my first beastman unit later this week as they are not quite built yet.
---
Your toast has been burnt and no amount of scraping will get rid of the black bits.

---
Returning for this one after completing 2012's just! So I'm up for this!
Blog to be constructed as well.
Stepping into the world of Fantasy this time around. The gods have been speaking to me in my dreams.
Tzeentch and Khorne demand my services and that leads me to this, I am working on a Daemons of Chaos army.
The painting of different units and colours will challenge me further in my skills.
First primed unit is
10 Pink Horrors of Tzeentch
ImageUploadedByTapatalk1367395760.664782.jpg
Good luck to all that enter this year. Look forward to seeing the forces and armies being painted.
Zero Effect
---
Going to do these guys up. There is actually a 9th death rider now as well, not pictured.
---
Check out my DKOK Project Log!
Armies : Raven Lords Chapter, 219th Siege Regiment and Da Grotteef Waaaaghhhh
Currently Painting : 219th Siege Regiment, about 25% done! Last updated 3/7/2013
---
Whoo! Let's rock!

One squad of 8 Chaos Marines coming up! I'll add a picture later this evening once my magicpicturebox has charged up
EDIT:
EDIT2: Undercoated. Now, what to do in the meantime....?
---
Quote:
Originally Posted by
Jace of Ultramar
View Post
I think Tawa is a temporal entity that exists outside of the hobby/modeling timeline. Essentially, he's the Heresy Online equivalent of a Time Lord... which is kinda hilarious and frightening all at the same time.
"God-Emperor? Calling him a god was how all this mess started."
---
Last edited by Tawa; 05-02-13 at

05:21 PM

.
Junior Member
Join Date: Mar 2013
Location: Scotland
Posts: 15
Reputation: 1

---
It was really hard to choose between my SWs, new Tau, or my Flames of War Germans. Considering I'm almost exclusively playing FoW lately, ze germans are in. Probably Tau for next month.
First up, a platoon of wirblewind antiaircraft tanks I need to get done for a tournament weekend after next.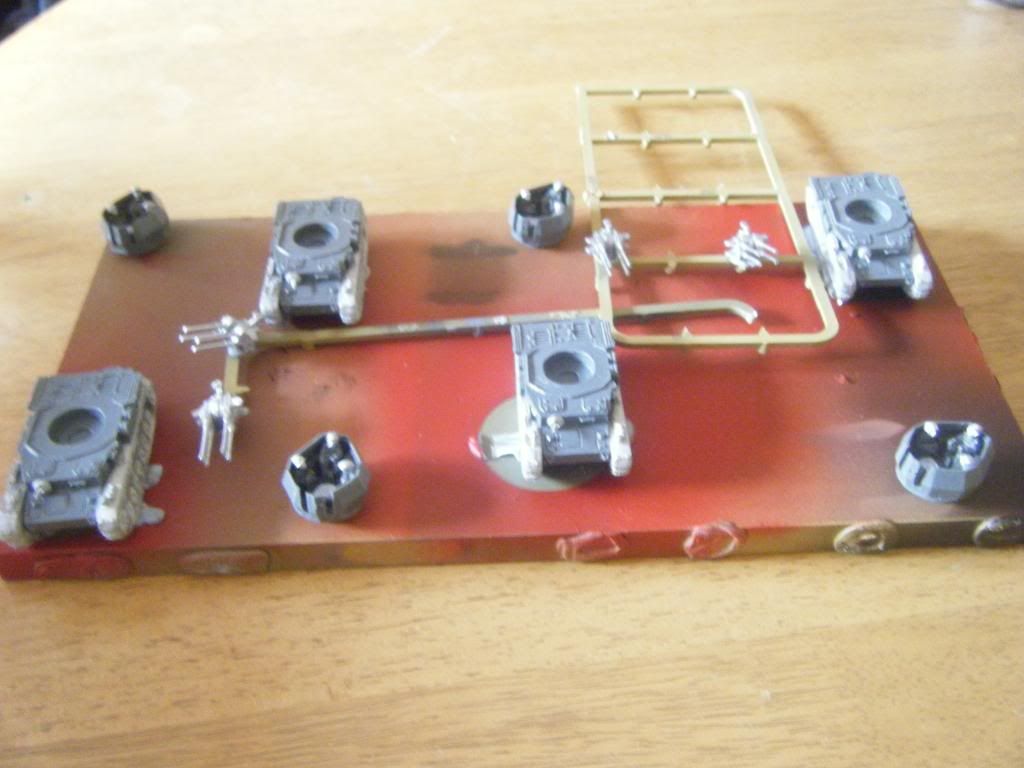 ---
5 termies, well it will be more like 10 or so but I'm only entering 5 so if shit goes south I don't stumble at the first hurdle.
Lower Navigation
Army Painting Challenge - May 2013
Posting Rules

You may not post new threads

You may post replies

You may not post attachments

You may not edit your posts

---

HTML code is Off

---