---
Quote:
NTAW I started with a Krylon ultra flat tan spray. Washed it in Agrax Earthshade and then used Kommando Khaki to dry brush it. Put on some bronze here some yellows there and lots of blood drops. I think it came out pretty good, I wasn't a fan of the super shiny bronzes. This way they still stand out but aren't glaring. What do you think good change?
It looks good, though it doesn't look gold. It might just be the picture, but it looks more like the browns that you said. That's what stuck out about it to me, they are almost desert camo. I like that it's different.
Senior Member
Join Date: Oct 2010
Location: In the basement, surrounded by Woodland Scenics packages.
Posts: 614
Reputation: 5

---
Last minute entry, finally finished those pesky archers. Tryning to remodel a kitchen and paint minis is an adventure... Sorry for the sucky pics, but I have no time to try harder.
Ten High Elf Archers. There is one extra from the original six I painted about two years ago. I think they match well.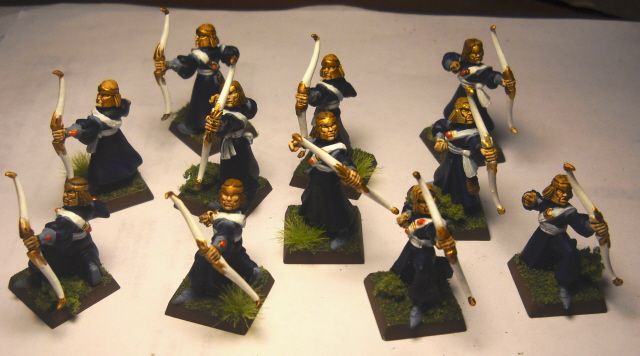 ---
---
Last edited by KjellThorngaard; 06-01-13 at

03:46 AM

.
---
Drop Pod this month... its only taken me 2.5 years to get round to painting my Iron Hands!!!
Before:
[IMG]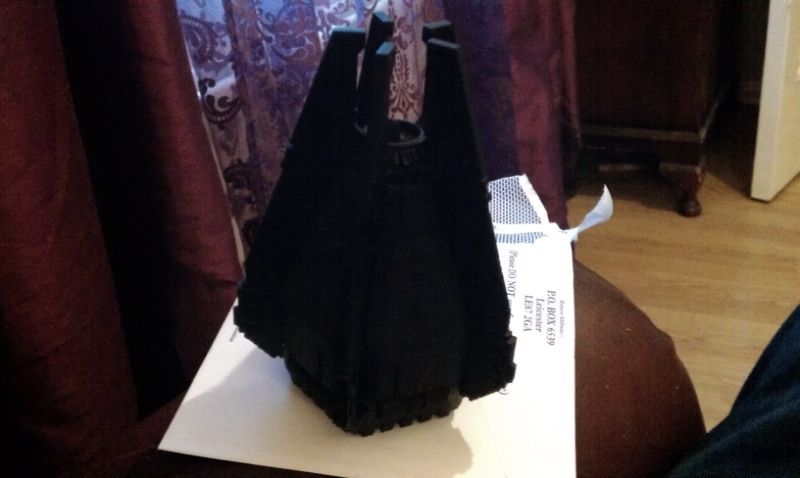 [/IMG]
After: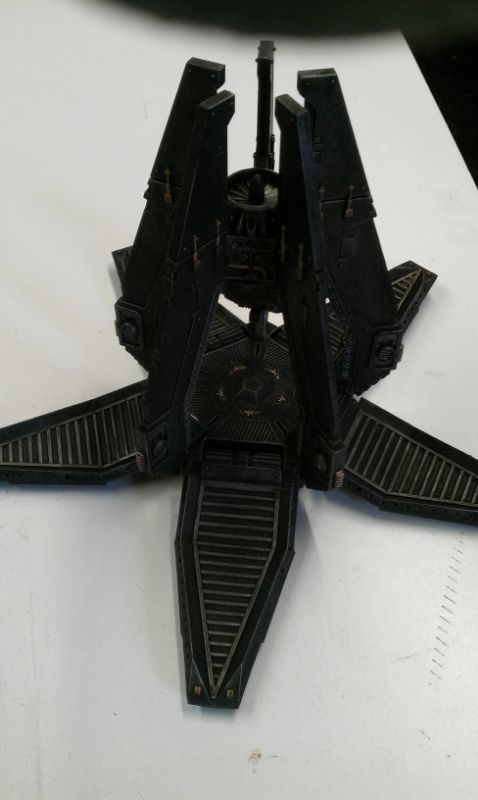 Just transfers and varnish to add now! Huzzah!
---
PDC Gaming Webstore Now OPEN!
---
Not a good start for the challenge, RLC for me please.

Will get these Horrors done in June, that is a promise!
---
Quote:
Originally Posted by
infernalcaretaker
View Post
Loving that effect in the lower portion!
I think i'm going to have to play a RLC. Being ill this weekend, along with my brush and white paint deciding it's a good time to go horrible means I won't be able to finish the unit to a satisfactory standard. I hate white.
I'm going to go nap, then might give it one last ditch effort to get the unit finished before tomorrow.
---
Had a good power nap, a bath and some indian, and managed to bust out the rest of the unit to an acceptable standard. I'll go back and add further details later on, but they'll do for now:
This is the best photo I can do for the moment, it being night time and all
I'll add some better lighted photos to my
log
tomorrow!
---
Quote:
Well like I said over in the monthly challenge I wanted to do a squad of 10 but circumstances will only let me do 8. Hopefully I will be able to continue next month without having to use a freebie.
Did these pics from back on page 6 show up? Because Boc let me know that the ones I posted in the May monthly challenge never showed up. Am hoping it didn't happen to both posts :/
---
Thats your lot for the month. The June thread is now open.
---
Your toast has been burnt and no amount of scraping will get rid of the black bits.

Lower Navigation
Army Painting Challenge - May 2013
Posting Rules

You may not post new threads

You may post replies

You may not post attachments

You may not edit your posts

---

HTML code is Off

---