---
I'm going to be repainting my old Imperial Guard army. Everything's sitting in a big bucket of simple green, stripped and ready to go.
For this month i'll be painting an infantry squad, pictures to follow soon.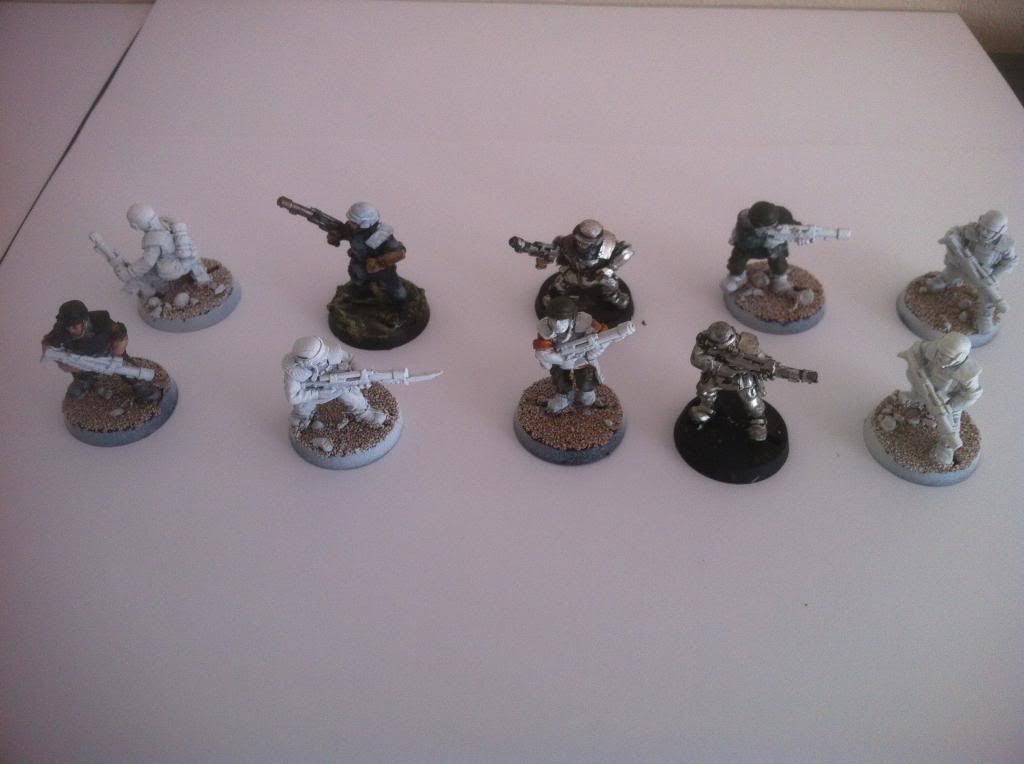 ---
---
Last edited by Rems; 05-06-13 at

02:37 AM

.
---
Think I'll start with a regiment of Night Goblins (20)
Got to work out what colours to go with first.
---
Had a bit of a short three week hiatus from painting as work has totally slayed me recently. Instead of wanting to paint when I get home, I have just wanted to punch holes in walls. During this time, the painting challenge totally slipped my mind. Anyhoo, popped to my local GW after work today and got my first unit; a Gor Herd.
---
The oldest and strongest emotion of mankind is fear, and the oldest and strongest kind of fear is fear of the unknown.
Senior Member
Join Date: Jan 2012
Location: Sunspear or Meereen, I guess.
Posts: 951
Reputation: 9

---
Here comes the first unit: Canoptek Wraiths. Sorry for the poor quality, but it'll be much better quality for the final ones (and a lot lighter, this was taken in the darkened den that is my room).

Also, why on earth are they so damn brittle? Might just be the weakness of GW glue, but I've had to reattach parts about 20 times so far. Let's hope some paint will help that...
---
Ok first up for my World Eaters war band is a squad of Zerkers/CSM Mok. Looks like I need to read up on taking pictures....looks awful, anyways they have with them 2 gunners and Icon of Wrath dude.
Asmodus 1st entry
---
these will be the first of the 12 entries, starting off at the bottom and working up to the characters... hopefully by the time i'm finished the left hand picture will all be nicely full table ready.
Lower Navigation
Army Painting Challenge - May 2013
Posting Rules

You may not post new threads

You may post replies

You may not post attachments

You may not edit your posts

---

HTML code is Off

---