Army Painting Challenge 2012 - August
---
Here is the new thread for August.

This month is a chance to earn back one of your 'Too much real life' tokens. If you enter 2 units this month and have used any real life tokens previously I will let you claim one of these back.

Good luck everybody and keep those entries coming.
---
Your toast has been burnt and no amount of scraping will get rid of the black bits.

---
So basically this month should be spent on less boozing and being hungover on days off and more time painting to make up for previous transgressions.
Lets get it on!
Oh, and I shall start this month with a Destroyer Lord
---
---
Striking Scorpions this month: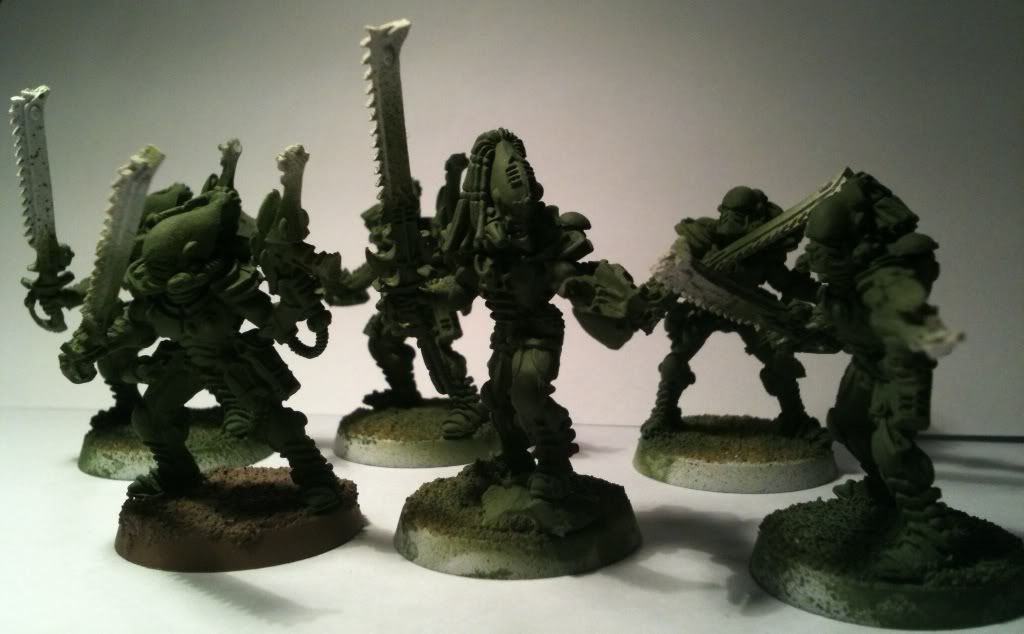 ---
My Saim Hann PLog
"You can have everything in life you want, if you will just help enough other people get what they want." ~ Zig Ziglar
---
Woo Hoo August is here.
For the Poisoned Vines we will be having another elite choice fulfilled -
Trueborn
Good luck to all that enter.
---
This month I will finally paint my Malanthrope!
Unfortunately I'm currently out of purple
so need to figure out how to paint purple in the new range!
---
Attempt No.2 at those Sea Dogs!
---
Quote:
Originally Posted by
Jace of Ultramar
View Post
I think Tawa is a temporal entity that exists outside of the hobby/modeling timeline. Essentially, he's the Heresy Online equivalent of a Time Lord... which is kinda hilarious and frightening all at the same time.
"God-Emperor? Calling him a god was how all this mess started."
---
Box of Immortals for me this month.
---
one thing I want is the ability to split my fire everywhere, it makes no sense that a squad of 10 guard or marines or whatever all have to fire at 1 target with everything, is the guy with the lascannon not smart enough to realize maybe he would be better off firing at the massive tank looming overhead instead of the little man no bigger than a squat running at him, or is that far too complex for the 10yr olds?
My Thousand Sons Project Log
My Warriors of Chaos Project Log
My Cryx Project Log
My Necron Project Log
---
Quote:
Originally Posted by
The Wraithlord
View Post
Box of Immortals for me this month.
Lawl, I'm doing wraiths and you're doing imm0rtals, it was meant to be . . .
Lower Navigation
Army Painting Challenge 2012 - August
Posting Rules

You may not post new threads

You may post replies

You may not post attachments

You may not edit your posts

---

HTML code is Off

---