Army Painting Challenge 2012 - July
---
Here is your July thread. I hope the warm weather doesn't stop you painting too much. Although it looks like storms and rain for the month here in the UK.
---
Your toast has been burnt and no amount of scraping will get rid of the black bits.

---
I'll be painting a unit of warriors this month, I know they are awful in game but I own several sets so...

I think I should be able to have them done by mid week so may paint another unit, possibly a malanthrope, possibly a brutafex, possibly some more genestealers
Dire Avengers
---
Small unit of Dire Avengers for me this month: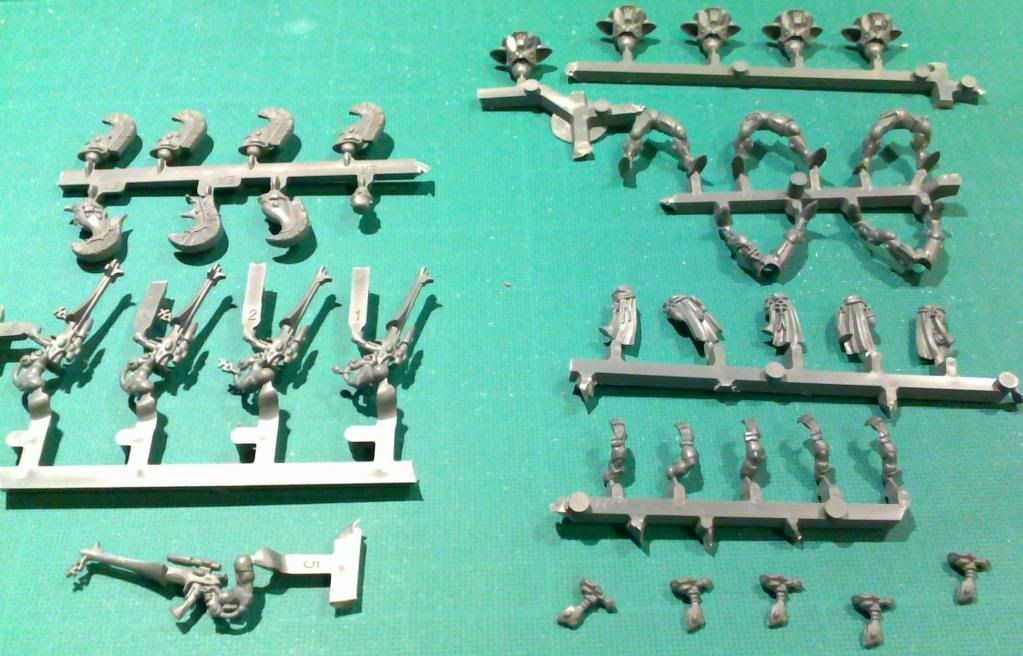 Good luck everyone!
Reavsie
---
My Saim Hann PLog
"You can have everything in life you want, if you will just help enough other people get what they want." ~ Zig Ziglar
---
This month will be a box of Sea Dogs for my new Warmachine force. That is, when the postie drops them off for me....
---
Quote:
Originally Posted by
Jace of Ultramar
View Post
I think Tawa is a temporal entity that exists outside of the hobby/modeling timeline. Essentially, he's the Heresy Online equivalent of a Time Lord... which is kinda hilarious and frightening all at the same time.
"God-Emperor? Calling him a god was how all this mess started."
---
I´m gonna paint an additional 5 scouts for my snipersquad, they really need 5 more...
---
There are no friends in the real world, just less hostile enemies
---
I'll paint my second Wave Serpant and I'll try out more freehand runes on this one.
---
Good to be green
Barks Dakka Ladz
: W3-D2-L3
Altansar Eldar
: W3-D0-L2

---
I'm going to build and paint a dark eldar archon with a huskblade. Pic soon.
Senior Member
Join Date: Oct 2010
Location: In the basement, surrounded by Woodland Scenics packages.
Posts: 614
Reputation: 5

---
My entry is a unit of Handgunners. Ten for sure with a Hochland rifle. If I can get an build another ten in time a unit of twenty Spewers of the Holy Black.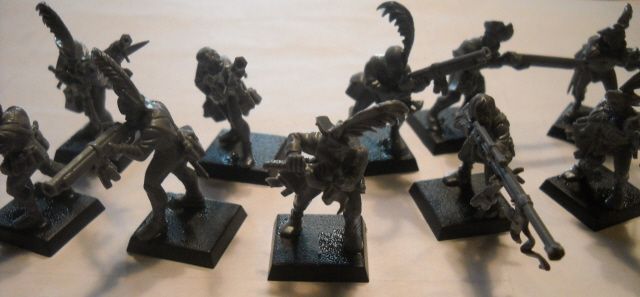 ---
---
Last edited by KjellThorngaard; 07-03-12 at

01:18 AM

. Reason: added pic
Skinks, Squad 1
---
For July, I'm going to do 15 or 20 of these guys (note the two finished ones are my paint scheme test models and don't count for the Challenge.)
Lower Navigation
Army Painting Challenge 2012 - July
Posting Rules

You may not post new threads

You may post replies

You may not post attachments

You may not edit your posts

---

HTML code is Off

---