Army Painting Challenge - March 2012
---
Welcome one and all to the 2012 Heresy Online army painting challenge.

Please post this months images of your entry. Once you have finished it please post an image of the completed work.

Good luck to every body who is entering and I hope you get your army completed in the next 12 months.
---
Your toast has been burnt and no amount of scraping will get rid of the black bits.

Senior Member
Join Date: Apr 2009
Posts: 2,007
Reputation: 17

---
Let the madness begin.
---
When I was a young boy, I dreamed of being a baseball...
Señor Member
Join Date: Mar 2008
Location: Australia
Posts: 563
Reputation: 1

---
Here's mine: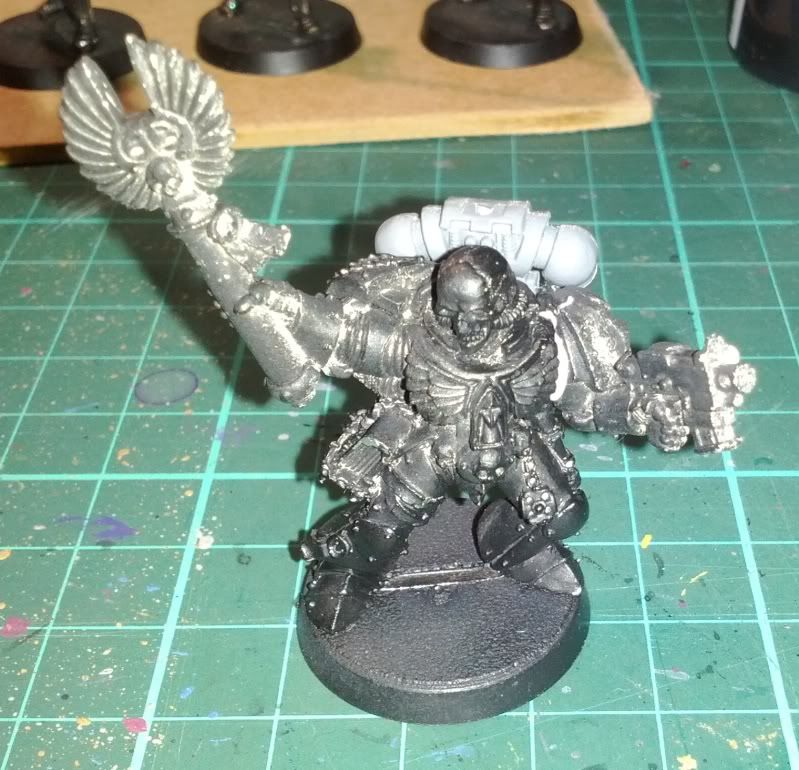 Chaplain Shisai.
---
"Wulfe gestured around at the strange metal buildings. He didn't like the angles, the proportions, the lines. They didn't look like any Imperial buildings he had ever seen, and that made them wrong."
---
My entry for March: Eldar Wave Serpent of Altansar Craftworld.
Only primed and dryfitted together for the shooting.
---
Good to be green
Barks Dakka Ladz
: W3-D2-L3
Altansar Eldar
: W3-D0-L2

---
Okay so i'm gonna start off with something easy.....30 ork boys.
20 of them are at the undercoating stage and the last 10 are a little way beyond that, if this is a problem then my first entry will just be the 20 undercoated models But i fully intend to finish all 30 this month.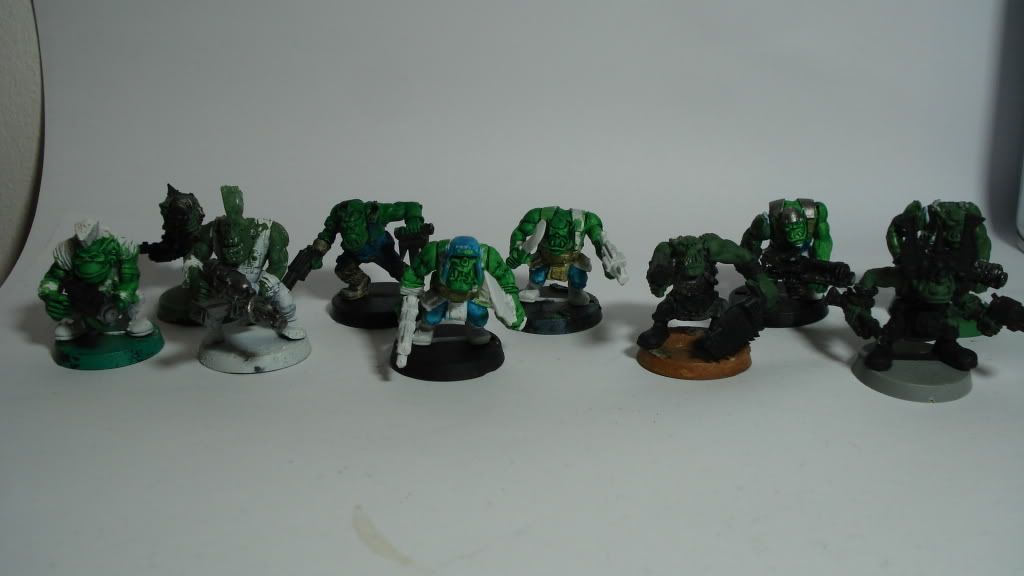 If i'm going to fail i may as well do it at the first hurdle, if i can get through all of these then anything else should be a piece of cake.
Kerotk's Servants of the Old Ones: Saurus, Squad 2
---
Ok, the starting flag has dropped on the 2012 Online Painting Challenge. Here is my first entry in the Challenge....
...the third and fourth rank of a 20 model Saurus Warrior unit:
Kerotk's Anvil - Saurus Warriors, Unit 1, Ranks 3 and 4
(Clik on pic for a larger version)
---
Here's mine, 12 Eldar Storm Guardians (1 of 4 squads) plus a Warlock that was cut out of the picture for some reason of the Ulthwé Craftworld.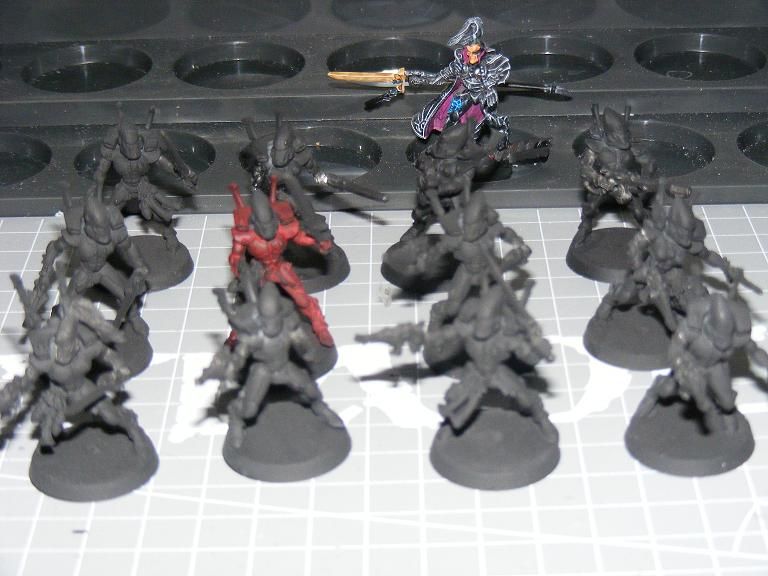 Senior Member
Join Date: Oct 2011
Location: Gdynia, Poland. Sometimes Evesham, Worcs UK
Posts: 726
Reputation: 11

---
I'll be doing this guy:
I still need to finish green stuffing a few air bubbles from the mold but I should easily get him done in a month
Edit: updated pic to undercoated stage
---
Last edited by Turnip86; 03-02-12 at

02:06 PM

.
---
I'm starting with this Landspeeder Tempest/Typhoon:
It will be painted in my Void Shark scheme (black and blue for those interested).
Lower Navigation
Army Painting Challenge - March 2012
Posting Rules

You may not post new threads

You may post replies

You may not post attachments

You may not edit your posts

---

HTML code is Off

---