DiY chapter idea
---
So I want to make a DiY chapter and I was thinking about why they might have been founded. I want to make a chapter that was special ordered by the High Lords to accompany a Rogue Trader's fleet. Like maybe they owed his family a HUGE favor or something. This particular fleet also has large numbers of Mechanicus and Inquisition ships and operatives, as well as Imperial Guard. I was thinking the reason for this could be because they were looking for a STC design for more stable plasma technology, somewhere in the eastern fringe, as well as combating the tyranids. Therefore attracting the attention of the Inquisition, Mechanicus, and the Rogue Trader who is along for the ride either because he heard the rumor, wants the tech for himself, or just wants to explore the fringe, or all of the above. What do you guys think about this idea?

Also, does anyone know the names of any famous and powerful Rogue Trader families?
---
Space Marine Chapters have been founded for numerous reasons, there were close to 40 Chapters founded to guard the Eye of Terror and Maelstrom so it's not too far out to imagine that in a founding the High Lords tasked a number of Chapters recently founded with being crusaders whose mission was to constantly tour the out limits of Imperial space venturing into those areas where the Imperium holds little sway.
Being part of what seems like a considerable crusade is just good tactical sense and if they'd made solemn vows and pacts with the Rogue Trader it would explain why they have ventured on a parallel course for so long.
With the STC mystery included it fully explains the cooperation of all the organisations invloved...yes I like this idea, you may have my: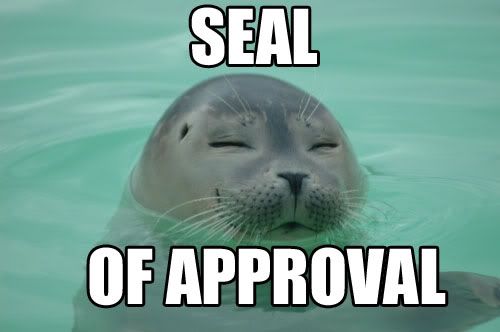 ---
Yeah, that sounds like a valid idea to me. The entire chapter might not be attached to a sole trader at any given time, but that just gives you better reasoning to fight a bunch of different types of armies. Unless your chapters trader is one of those smug wealthy types with a ginormous fleet.

Anyway...Do it!
---
Last edited by Holmstrom; 07-04-10 at

05:53 PM

.
---
Okay that's what I needed to hear, was that I wasn't some idiot with a dumb idea lol. Another thing I was thinking was maybe my chapter could recruit from the crews of the other ships in the fleet. Thanks for the C&C and I'm open to any suggestions anyone may have.

@holmstrom - Yes, this particular rogue trader is part of a VERY affluent family and has access to enormous resources, including a favor that basically GAVE HIM A MARINE CHAPTER. so he's gonna have about 10 shitloads of ships and a bunch of guys and stuff, not to mention the AdMech, IG and =][= attached to the fleet, this is an enourmous battlefleet.
Lower Navigation
DiY chapter idea