Senior Member
Join Date: Dec 2008
Location: Culver City, CA
Posts: 363
Reputation: 1

Necron Immortals
---
Having collected about 3,500 points of tyranid I have decided to start up the complete antithesis of the cc happy 'nids, the Necrons! Things were going swimmingly until I realized that buying a full unit of Immortals would cost $100even buying them at a discount website.
Since I had been planning to field two units of Immortals I'm wondering if there's a cheaper way to go about collecting them?
---
Hive Fleet Hecatonchires
W:17 D:5 L:8 (Stupid Tau)
Join Date: Feb 2008
Posts: 152
---
A combination of ebay and simple green :p Necron players feel your pain.
---
Yupper, you can mod warriors to look like decent immortals. Just double up the green rods on the gun and add piano wire to make them look different.
---
Yes, I will be using the lash on that unit again so I may touch your models a second time.
---
You can buy a box of 12 warriors and convert them, theres a site on how to here:
http://www.librarium-online.com/mode...riors-580.html
Hope it helps
DarknessWithin
---
Fear the Darkness Within yourself, for there is no escape, there is no Mercy. Be afraid of the Dark, for it's here...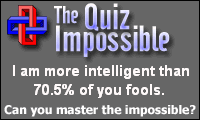 Impossible Quiz 2
Please, I am hungry for mouse. Please let your mouse feed me with it's clicks
---
TheJackelman has it right just try to pick up some painted ones cheap off ebay and strip them. You just have to be patient or switch to destroyers for you fire support units.
---

Red Orc
"Ahh, isn't Morfang sweet, like a great big 350-pound (that's 25 stone, UK users!) ball of cuddly death...?"


God, gives children to people so that death won't seem so disappointing.
Lower Navigation
Necron Immortals