Senior Member
Join Date: Jul 2012
Location: Tamworth
Posts: 101
Reputation: 1

---
Will see what I can do. Have both and a few hours spare
---
I would link to a large 40k starmap I found a while back, but the bookmark appears to have broken in the intervening years. Hmm, I 'll see if I can't rustle up another copy with my google-fu...
Senior Moderator
Join Date: Apr 2008
Location: New Jersey, little ways out of NYC
Posts: 6,991
Reputation: 25

---
Are either of these any help?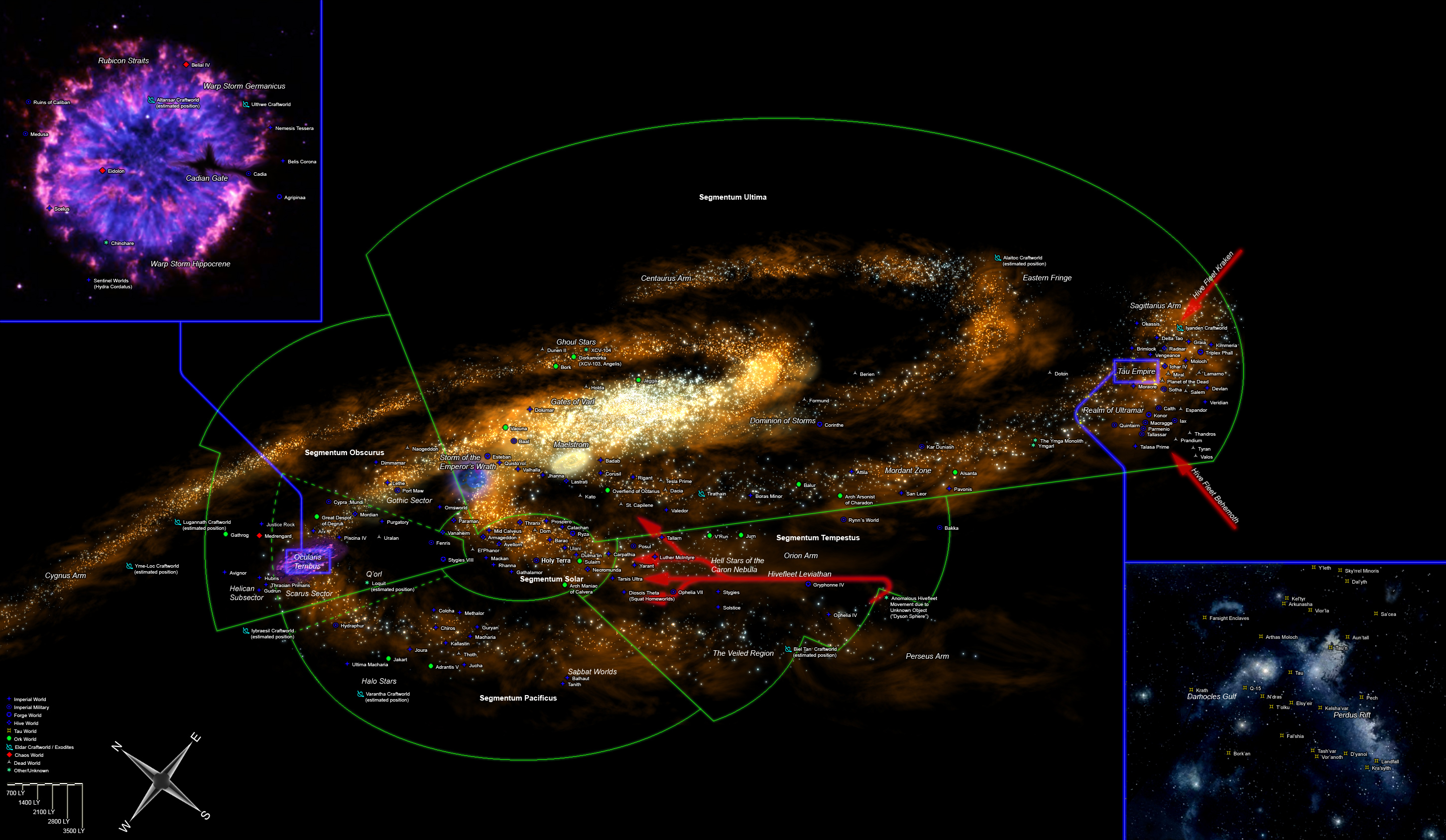 ---
Damnation is paved on good intentions; subtle and sugar coated or blunt and honest
A hero is someone who steps up when everyone else backs down.
Popularity is what people strive for when they lack the strength to be themselves.
Seriously, is it really
that
hard to write reviews without spoilers?
Reporting Posts - read this
---
Don't let the GW lawyers see this, they will send out a kill team!
---
I am the White Knight!
Lower Navigation
i need a favour from someone who owns the SM codex