Slave to Heresy!
Join Date: Oct 2006
Location: Essex
Posts: 8,803
Reputation: 26

Warhammer 40k Demotivational Posters
---
I'm putting together a thread of warhammer 40k demotivational posters.
Feel free to add your own.
ZOMGZOR CUSTOM USER TITLE
Join Date: May 2011
Location: Finger Lakes Region of NY
Posts: 6,195
Reputation: 56

---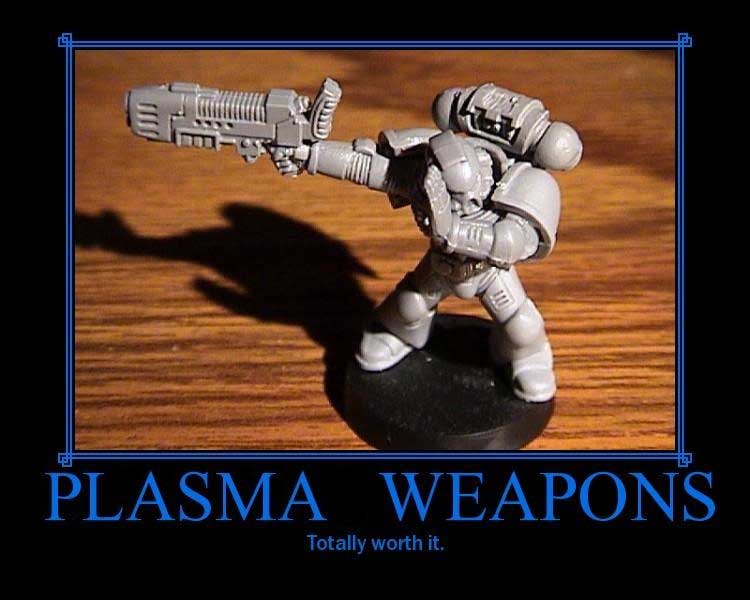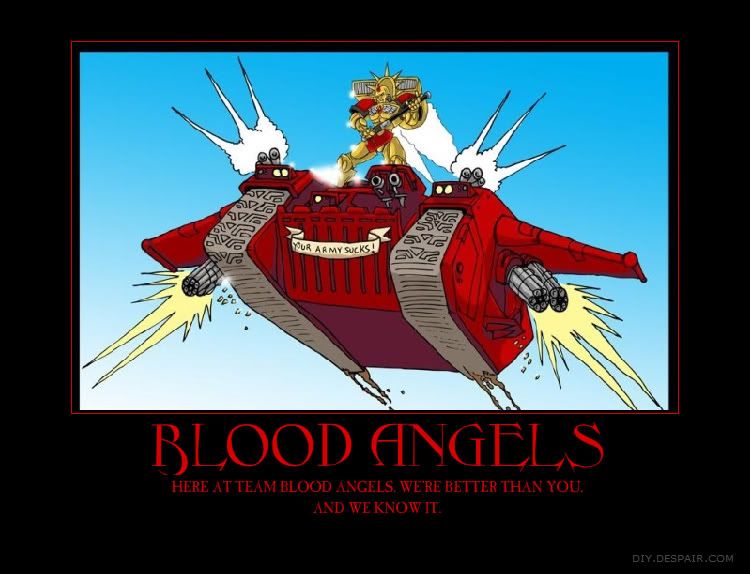 ---
---
The plasma weapons one is my favorite.
I also like the techpriest meme.
And the obligatory warp travel poster:
---
The Grind
- April's Featured Fiction winner!
A World Eater survives another day at the office (barely).
---
Last edited by maelstrom48; 06-09-13 at

10:24 AM

.
---
Gauss weapons.jpg
---
Me: To be honest im amazed there isn't a chaos god of not revising or at least chaos god of procrastination

MidnightSun: There will be, when enough people do it. Y'know when the Eldar were all engaging in their hedonism and Slaanesh ripped open the Eye of Terror with his creation? Slaanesh will have NOTHING on the God of Procrastination, and his vile minions will carve the galaxy asunder in a thousand year reign of blood.... Tomorrow
---
Random selection
---
90% of people think they are above average.

Statistically Improbable. Psychologically Inevitable.
Banned
Join Date: Jan 2012
Location: Not every shadow, but any shadow
Posts: 7,889
Reputation: 74

---
Lower Navigation
Warhammer 40k Demotivational Posters