---
Woot woot about time mate, you definately deserve it! Congrats on the win. Chaosftw For The Win!!!!
Powered by Squig Tea
Join Date: Jan 2007
Location: In da Toolz cupboard in da Mekshop
Posts: 7,589
Reputation: 53

---
Well done ChaosFTW your hard work has earned you one of these.
Thanks for all the effort you have made for Heresy Online.
---
Congrats ChaosFTW, you are always there to help, so thanks
Darknesswithin
---
Fear the Darkness Within yourself, for there is no escape, there is no Mercy. Be afraid of the Dark, for it's here...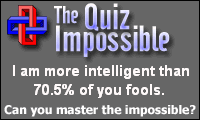 Impossible Quiz 2
Please, I am hungry for mouse. Please let your mouse feed me with it's clicks
---
It was really appreciated with the News and Rumours posts for IG - particularly the round-up thread. Was a job well done.
---
Join Date: Mar 2009
Posts: 201
---
Hey, just thought I'd stop by and give my congrats to the new member of the month. Even though I'd never heard of you before you became MOTM I think you thoroughly deserve it
.
---


Thanks again!!

Cheers,

Chaosftw
---
Grats ChaosFTW!
Well deserved, keep those Romours coming
---
Win/Draw/Loss(5th ed results)
EC: 45/2/12
Tau: 28/3/7
Quote:
Common sense and wargamers are like oil and water
Quote:
'Alessio is to 40k what impotence is to rape.' - Jezlad
Lower Navigation
Member of the Month March 2009 - Chaosftw
Posting Rules

You may not post new threads

You may post replies

You may not post attachments

You may not edit your posts

---

HTML code is Off

---