---
Well done, Jezlad. Great to be back!
---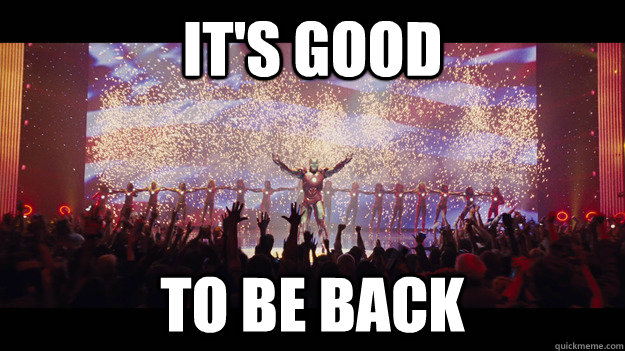 I'll just leave this here
---
Quote:
The timing of this event could be likened to an intercontinental nuclear war 5 seconds before you poke your cock up Megan Fox's arsehole whilst she screams "FUCK ME PLAGUEFATHER - MAKE IT BROWN!"
Hey! I know that movie!
Seriously though, thanks for your mass of hard work Jez! :D
---
Quote:
Originally Posted by
Jace of Ultramar
View Post
I think Tawa is a temporal entity that exists outside of the hobby/modeling timeline. Essentially, he's the Heresy Online equivalent of a Time Lord... which is kinda hilarious and frightening all at the same time.
"God-Emperor? Calling him a god was how all this mess started."
Junior Member
Join Date: Oct 2012
Posts: 2
Reputation: 1

---
I noticed the Combat Calculator won't display results for anything other than shooting. The following message comes up.

"Parse error: syntax error, unexpected '<' in /home/jezlad/public_html/combatcalculator/assaultingresults.php on line 17"
Junior Member
Join Date: Oct 2012
Posts: 2
Reputation: 1

---
Additionally, are there plans to move the calculator up to the Sixth Edition any time soon? Also, it could probably also stand to include things like Master Crafted and Rerolls under specific conditions, like rolls of 1 for the new Preffered Enemy, and include a way to have both parties hitting each other during an assault.
Slave to Heresy!
Join Date: Oct 2006
Location: Essex
Posts: 8,803
Reputation: 26

---
Sorry, didnt close off the PHP when I deleted hackers code..

I'll get in touch with the coder to see about an update.
---
Whooo, rep!

Boc: how are rep rewards going to work for competitions such as HOES? Will there be a designated mod team, of whom a certain number +rep for participation and prizes (i.e. just you for entry, 2 more people rep the 3rd place winner, etc)? Will it be a communal circle-repping thing (ie participants in HOES are obligated to +rep the winner, and encouraged to +rep stories they think should have won or are fantastic)? Or some other system?
Lower Navigation
The Return of Heresy
Posting Rules

You may not post new threads

You may post replies

You may not post attachments

You may not edit your posts

---

HTML code is Off

---