Anyone Familiar with the Rebel Transport?
---
As the title reads, does anyone know much about this ship? I'm going to get one because Hoth but would love to know a bit about how it works, maybe some potential builds for it/squadron mate options. I have some ideas but I have never used a huge ship before.

Thanks!
---
Can't really help you mate. I have one, but she's never sailed yet
Some of the cards etc look pretty nifty, such as the one for this young lady.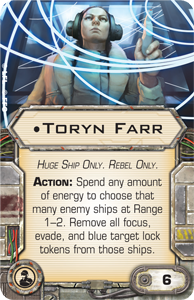 ---
Quote:
Originally Posted by
Jace of Ultramar
View Post
I think Tawa is a temporal entity that exists outside of the hobby/modeling timeline. Essentially, he's the Heresy Online equivalent of a Time Lord... which is kinda hilarious and frightening all at the same time.
"God-Emperor? Calling him a god was how all this mess started."
Lower Navigation
Anyone Familiar with the Rebel Transport?