Non-Warhammer costumes (All are welcome)
---
With convention and faire season ramping up into full steam, I thought it would be a good time to start a thread for people to post their costumes even if they're not Warhammer or 40k related.
This way we can keep them all sequestered in a single thread, and not bother the people who only care about costumes that are associated with their hobby, and the rest of us still get to show off what we're doing and generally be attention whores.
Some of you might think I'm only doing this because I want to show off and generally be an attention whore even though I don't have a Warhammer costume. That's nonsense. Well, it's half nonsense. I really do want to see what the rest of you talented people can come up with as well.
Note to the mods: I won't be offended if you move this thread to Off Topic. It's your call.
So to start things off, my girlfriend and I's Shadowrunner costumes from NorWesCon last weekend:
---
Thanks for starting this thread out been meaning to be more active in this part of the forum, see as LARPing and custome making are hobbies I enjoy as much as 40k.
A recent pic of me & some of my boys.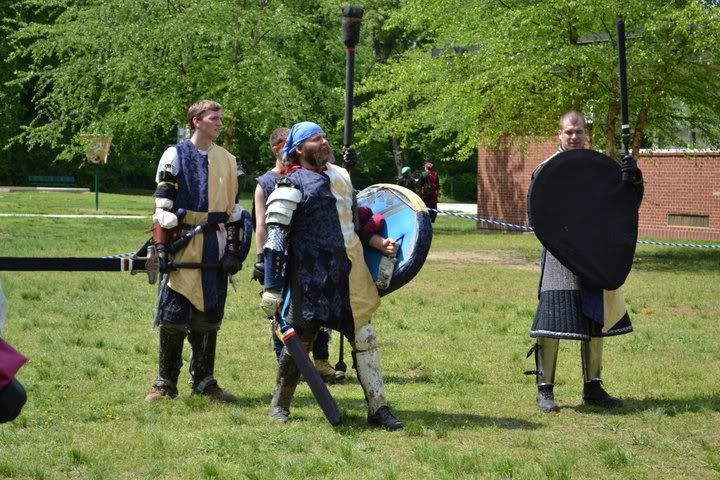 Action Shot!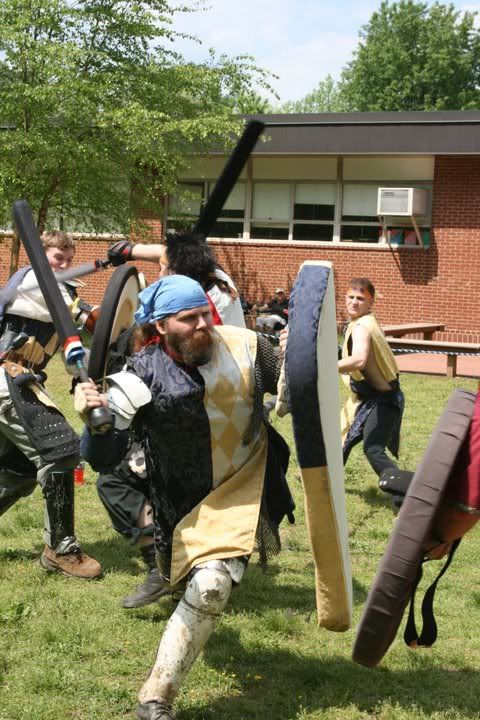 from a local (Balt. MD/ Wash. DC Metro area) LARP (
www.Darkon.org
) I participate in.
---
"Most wars are wars of contact, both forces striving into touch to avoid tactical surprise. Our's shall be a war of detachment. We are to contain the enemy by the silent threat of the vast, unknown desert...." T.E. Lawrence
Unrepentant Treadhead
Lower Navigation
Non-Warhammer costumes (All are welcome)