Powered by Squig Tea
Join Date: Jan 2007
Location: In da Toolz cupboard in da Mekshop
Posts: 7,589
Reputation: 53

Making Styrene Plasticard Cylinders
---
Making Styrene Cylinders
This first appeared in my
Blitz Brigade Ork Plog
some time ago. With a bit of an edit and clean up hopefully it might be of use to someone out there and also easier to find than it was hidden in my rambling plog.
Things you will need.
Sticky tape, craft knife or Scalpel, Super glue .8mm Styrene Sheet, 4mm or greater Foamex PVC or Styrene sheet.
First thing to do is make the 'ends' for your cylinder using the 4mm or greater Foamex PVC. For this example a standard circle will do, but oval or other shaped end pieces can be used if you want a different shape.
I used a Wheel blanks cut with drill fitting hole cutter in this example but hand cut shapes will do just as well..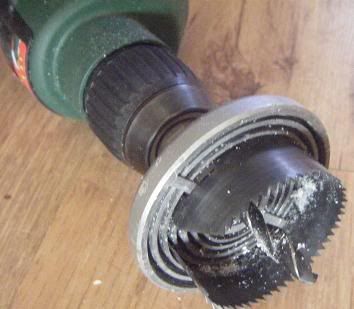 After a lot of cleaning up I ended up with a good stock of disks to use as ends for my cylinders.
Now to make the base shape for the cylinder.
Cutting rectangles of 4mm Foamex PVC to space the discs to make Cotton reel stylee things. This will keep it's shape better than trying to just wrap the round ends in thin styrene and will be stronger anyway.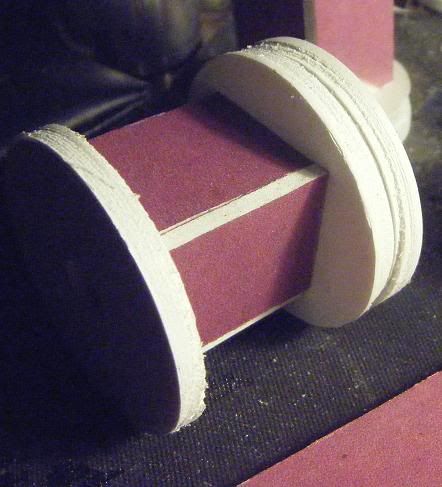 The next job is cladding the
cotton reels
in plastic to make drums.
Cut some .8mm styrene wider than the
cotton reels
by a good 8mm in total. This allows a bit of leeway when cladding the 'reels'.
Drag over the edge of a table/counter (Not mums/missus's best one.)
Roll, but do not force otherwise you might get a crease rather than a curve.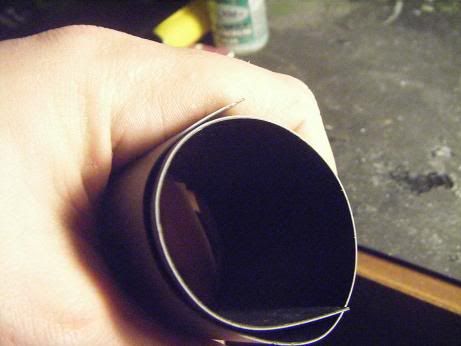 And relax, good enough for a shallow curvature but I needed more.
Using my scalpel handle (after removing the blade) I dragged the plasticard over my leg and back around the handle. (Any item will do as long as it strong and has no sharp edges.)
I used my leg as it helps if the surface has a bit of give but no grip.
Gradually increase the angle that the plastic is being pulled back by until you are going back on yourself as it were.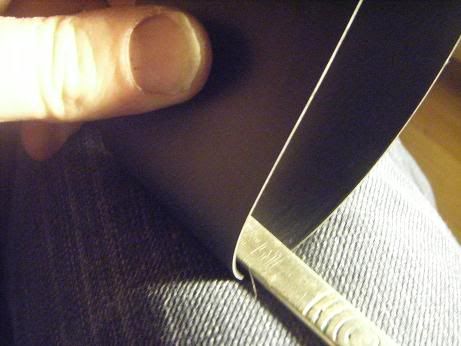 Doing this a few times gives a pretty nice curl on the plastic and stops it trying to spring back to flat when gluing.
After that I just trimmed to length, glued round and sticky taped it whilst waiting for the glue to dry.
When the super glue was dry I trimmed the ends back and removed the tape ( In that order).
This will give you your basic shape.
Where you go from there is up to you, here are a few examples to give you ideas though.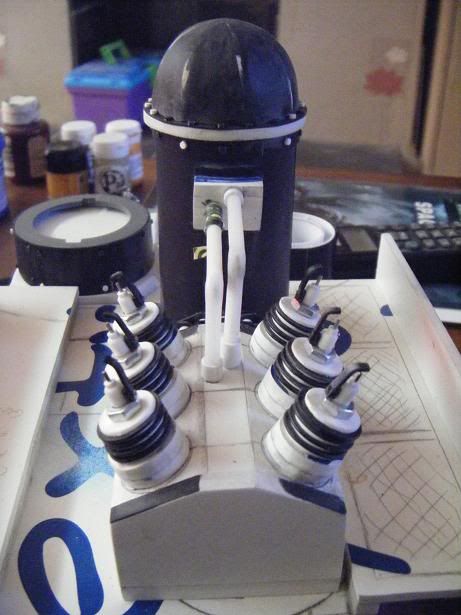 Innovative Forge-Lord
Join Date: Aug 2009
Location: Doncaster, South Yorkshire, UK
Posts: 2,579
Reputation: 9

Lower Navigation
Making Styrene Plasticard Cylinders