Promethean Sun Question
---
So I know I am a bit behind the times, but I have recently just gotten my hands on a copy of Promethean Sun. I finished reading it last night, and went to read the printed color pictures and text that are included in the center of the novella.
Anyways upon reading the segment on the Iron Hands it finally clicked that this is all happening at the same time as the short story by Nick Kyme, that was included in "The Primarchs" anthology about the Iron Hands titled "Feat of Iron"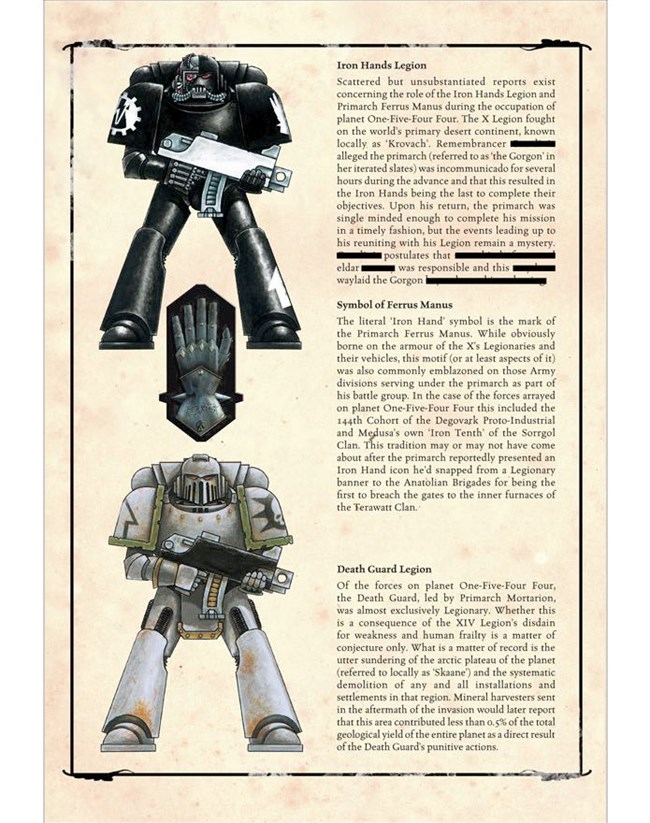 Well after reading that blurb about the Iron Hands and making the connection about them taking place at the same time and on the same planet. It made me wonder what the hell was the Emperor thinking?
Just my question after reading the novella.
---
He works in mysterious ways. To know why he did what he did we would need to know his ultimate goal which is probably different from his stated goal.
---
Finished: Too Much Love Will Kill You (working title), an original fiction novel. Working on: Second draft of Too Much Love, and the first draft of A Winter's Tale (working title).
Lower Navigation
Promethean Sun Question