Horus Heresy Audio Drama: Grey Angel by John French (Cover + Extract)
---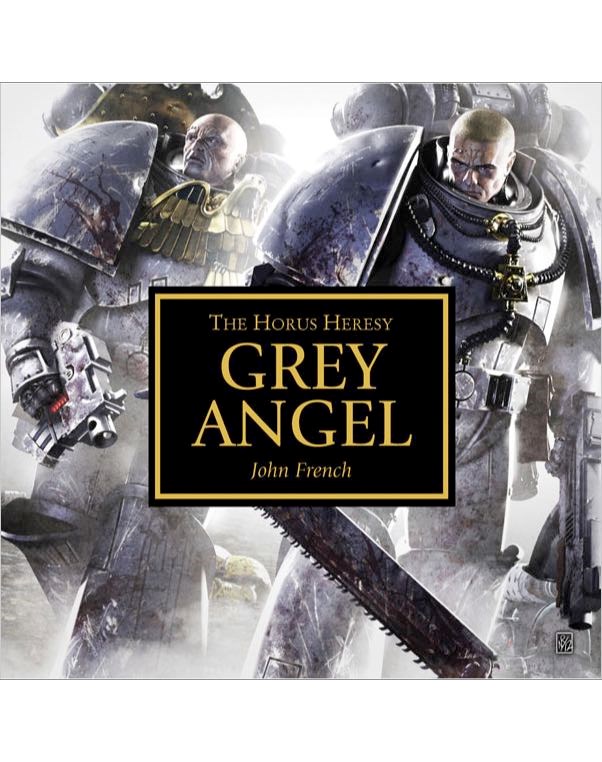 Quote:
THE STORY
On a distant world of the Imperium, an agent of Rogal Dorn finds himself the prisoner of a Legion whose loyalties may be divided. Shackled and bound, the former Luna Wolf must fight a battle of wits with his captor, lest the course of the Horus Heresy take an unexpected turn. Will his very presence drive his erstwhile allies into the arms of the Warmaster or will maintaining the status quo prevent another Legion from turning traitor? And just who is the mysterious Space Marine aiding him from the shadows?

ABOUT THE AUDIO
A Horus Heresy audio drama written by John French. Performed by John Banks, Toby Longworth and Ramon Tikaram. Running time approx 35 mins.
http://www.blacklibrary.com/horus-he...angel-mp3.html
- Official Page, Extract. This audio drama is currently available to buy, and it looks like it's a download exclusive.
---
The guy on the left looks like Garro.
---
This looks like part 4 in the Garro-audios.
---
PLEASE let the other be Loken...please Black Library...please. Also Word_Of_Truth. It is def Garro.
---
Hmm if you listened to the other audio dramas you'll know about Loken's outcome.
---
I did, im fairly sure he went with Garro.
---
Doh I thought you where referring to the prisoner as being Loken, my bad
EDIT: Just started listening to it and omg...
---
Last edited by Words_of_Truth; 08-03-12 at

06:53 PM

.
---
Quote:
Originally Posted by
Words_of_Truth
View Post
Doh I thought you where referring to the prisoner as being Loken, my bad
Haha no problem, I just don't add enough detail to my thoughts.
---
not sure if they will do this but I seem to remember that Omegon had a certain suit of armour in serpent underneath.....what do we think?
---
It saying agent of Dorn though I'm thought we would be seeing more Iacton Qruze
---
I do not know with what weapons World War III will be fought, but World War IV will be fought with sticks and stones.-Albert Einstein
Lower Navigation
Horus Heresy Audio Drama: Grey Angel by John French (Cover + Extract)