Army Painting Challenge 2011 - January
---
Welcome to the first month of the challenge. Please post up you pre painted units here now. Once you have painted them post up a picture of the completed unit. Feel free to post how you are getting on in the mean time.
Here is my first unit straight from the AOBR boxed set.
---
Your toast has been burnt and no amount of scraping will get rid of the black bits.

---
Someone lost out and started painting a crusader prior to christmas thus January's model shall be this!
Uploaded with
ImageShack.us
Should've primed them before today... ah well, I have the day off so I'll get a lot done regardless I hope.
---
Last edited by Lucio; 12-31-10 at

04:34 PM

.
---
Edit: No, no, no... Just noticed that I might not be able to get to a GW store in the next 5 months, so I will go the sure way... Space Marines...
---
[Flerden] 9:05 pm: Why the hell can't he just go offline if he goes to watc tv?
[dark angel] 9:06 pm: It is Doelago, we will never know
---
Last edited by Doelago; 12-31-10 at

08:15 PM

.
---
Alexander Donsar(Pedro Kantor)
The space marine captain of my army
---
A captain leads from the front. Thanks to his example,
his men will know what it means to belong to the Adeptus Astartes,
and from his teachings will learn the craft of battle in the name of the Emperor.
Alexander's ULTRAMARINES
---
I'll be painting up my primed tactical squad
Iron Snakes colours, will be updating my Iron Snake log in my signature whilst doing these guys and my fortress of redemption as I get along with it
---
Last edited by Ultra111; 01-02-11 at

07:33 PM

.
---
i be putting up pics tomorrow, which will be 2 chimera's and 2 ig vet squads (and also painting this month a hell hound and my command squad, but there already part painted)
Ando hopefully baring illness i can get the whole lot done by the end of the month
(need to have 1750pts of guard painted by end of april, in time for my clubs tourny ASMoH)
Edit, pics now added (yes i know its still friday........lol)
---

---
Last edited by fynn; 12-31-10 at

05:36 PM

.
---
Min will be Chapter Master Adrastos of the Sons of Medusa (CA Pedro Kantor)

Pic to follow...
---
Strange, but not a Stranger.
---
For January I'll be painting this Squad of Scouts with Bolters.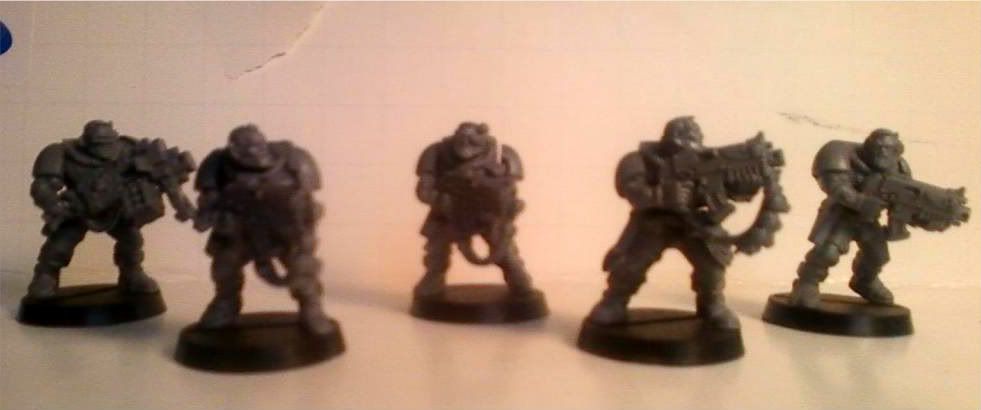 Sorry for the poor quality image, using my phone. Hopefully I'll be able to get a Digital Camera in the next couple months.
---
"Most wars are wars of contact, both forces striving into touch to avoid tactical surprise. Our's shall be a war of detachment. We are to contain the enemy by the silent threat of the vast, unknown desert...." T.E. Lawrence
Unrepentant Treadhead
---
Its Iron Breakers for me in January. Love these models!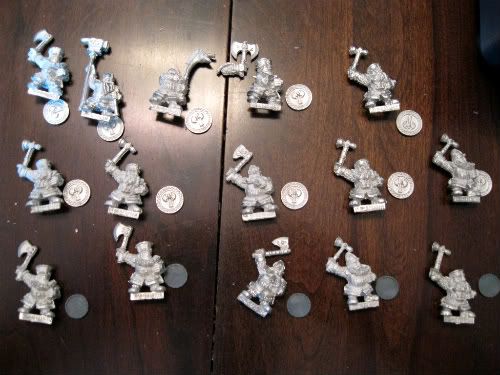 ---

Commissions, Project Logs, and Galleries
Follow me on Twitter: @MidgesWorkshop. You can aslo follow me on face book Here
Lower Navigation
Army Painting Challenge 2011 - January
Posting Rules

You may not post new threads

You may post replies

You may not post attachments

You may not edit your posts

---

HTML code is Off

---