Tzeentch laughs at likely
Join Date: Dec 2009
Location: Inside my Head, Bristol, UK
Posts: 8,554
Reputation: 44

Monthly Conversion Deathmatch - April Entries
---
is the start of a new month, so welcome again to the Heresy Online:



April 2016
A valid entry is a picture before the conversion and a picture after the conversion plus an optional description of the conversion, posted in this thread. The full current rules and FAQ can be found in the
Rules
thread.
Work in progress photographs or descriptions are also encouraged.
Entries must be submitted by
midnight GMT, 30 April 2016
.
If there is anything that you think unclear or needs reviewing, however trivial, please post it in the
Discussion
thread.
Without further ado, Heretics, ready your parts, raise your tools, and start converting.
---
To (hopefully) stimulate competition, I whacked this guy together using wire, 11 spare bits out of the chaos box and a bit of green stuff...
Because in a WSYWIG campaign, the need for a chaos combat familiar with 2 str 4 attacks becomes hard to represent with the current range of models!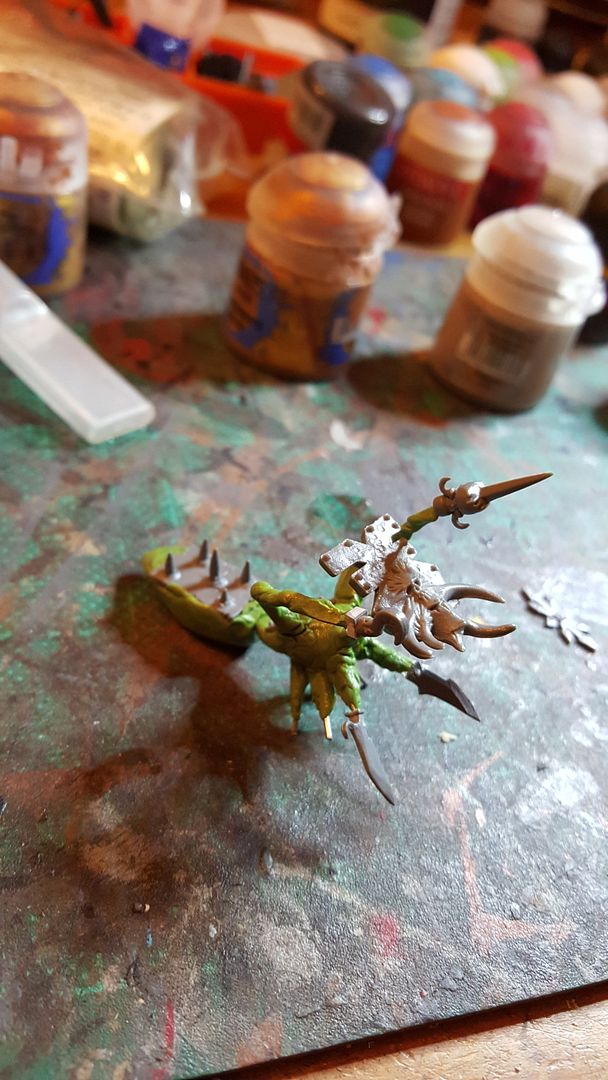 ---
That looks like a lot more than 2 Strength 4 Attacks!
I shall try to rise to your challenge with these:
Which are of course made from the Rat Ogre and Packmaster from the Island of Blood set.
For the Rat Ogre, I reposistioned the weapon-arm, tail and head, and made a large hook-knife for him, as well as a snazzy hood. Additionally, I removed the wiring, warpstone chunk and boiler.
For the Packmaster, I turned his fork into a mancatcher made from plasticard, and greenstuffed a whip into his other hand.
---
Last edited by Tha Tall One; 04-28-16 at

09:27 PM

.
---
Hey nice work with the platicard! I gave up on doing blades with it because of the difficulty pinning and getting it to stick, did you put a tang on that one?

The new prod looks excellent, like it would be for catching the rat ogre's neck and steering it left or right!
Tzeentch laughs at likely
Join Date: Dec 2009
Location: Inside my Head, Bristol, UK
Posts: 8,554
Reputation: 44

---
Thanks Iraquil!

Yes, I actually used two pins to fasten the blade to the arm-stump of the ogre. It was not that hard, as it is quite thick plasticcard and I use 0.5mm steel wire for my pins.
I haven't encountered a lot of difficulty gluing plasticcard either, using just normal plastic glue.
Lower Navigation
Monthly Conversion Deathmatch - April Entries
Posting Rules

You may not post new threads

You may post replies

You may not post attachments

You may not edit your posts

---

HTML code is Off

---