Tzeentch laughs at likely
Join Date: Dec 2009
Location: Inside my Head, Bristol, UK
Posts: 8,556
Reputation: 44

Monthly Conversion Deathmatch - April Entries
---
It is the start of a new month, so welcome again to the Heresy Online:



April 2015
A valid entry is a picture before the conversion and a picture after the conversion plus an optional description of the conversion, posted in this thread. The full current rules and FAQ can be found in the
Rules
thread.
Work in progress photographs or descriptions are also encouraged.
Entries must be submitted by
midnight GMT, 31 April 2015
.
If there is anything that you think unclear or needs reviewing, however trivial, please post it in the
Discussion
thread.
Without further ado, Heretics, ready your parts, raise your tools, and start converting.
---
About time I had a crack at one of these. My entry will be linked to my current obsession with kit bashing/converting all things dark 40k. From the jumbled mass below, and frequent forays to my OCD like bits boxes, I intend to kit bash/convert three Daemon Hunters.
---
The oldest and strongest emotion of mankind is fear, and the oldest and strongest kind of fear is fear of the unknown.
---
Heldrake gone nurgle!
Papa Nurgle will be so proud.
Now I'm not going to post the oodles of plasticard I have. I will add images of other bits I add into this one. I am starting with a new heldrake kit, green stuff, a face from the maulerfiend and some magnets. There will be plasticard added and I have a few other ideas I've been toying with.
The new head neck looks nice, plus its magnetized
Tentacles made....
Two more magnets seeded, dont worry wont spoil the reveal.
Tentacles, more tentacles!
(Yes there are more then this.....)
Had to cut off one wing soo many times to get it to glue right.
Beware the darkness; tis where evil lurks..
This is where I am right now, having some issues with parts of the conversion.
(This space for updates)
Cheers.
---
---
Last edited by mrknify; 04-27-15 at

03:32 PM

.
Marine flamer
---
I was building some Marines for my railroad display and thought that they needed some more fire-power so came up with this heavy Marine from an Angel and other assorted bits and pieces.
I tried to give him the appearance of being heavier than normal with some engine mods and extra suit attachments. I have an opened topped tank full of Orks that he can go and burn out!
Simple as it is that is my entry for this month.
---
Last edited by Tankworks; 04-14-15 at

11:28 PM

.
---
Updated my images with a romantic candlelight picture.
---
Chaosftw's Monthly Conversions
---
Hey Everyone!
So basically over the last month and a bit I have been grinding away at a new army for a tournament I am heading to may 1st - 4th down in the USA. Sooooo here is the progression and final results!
First was clipping and cleaning: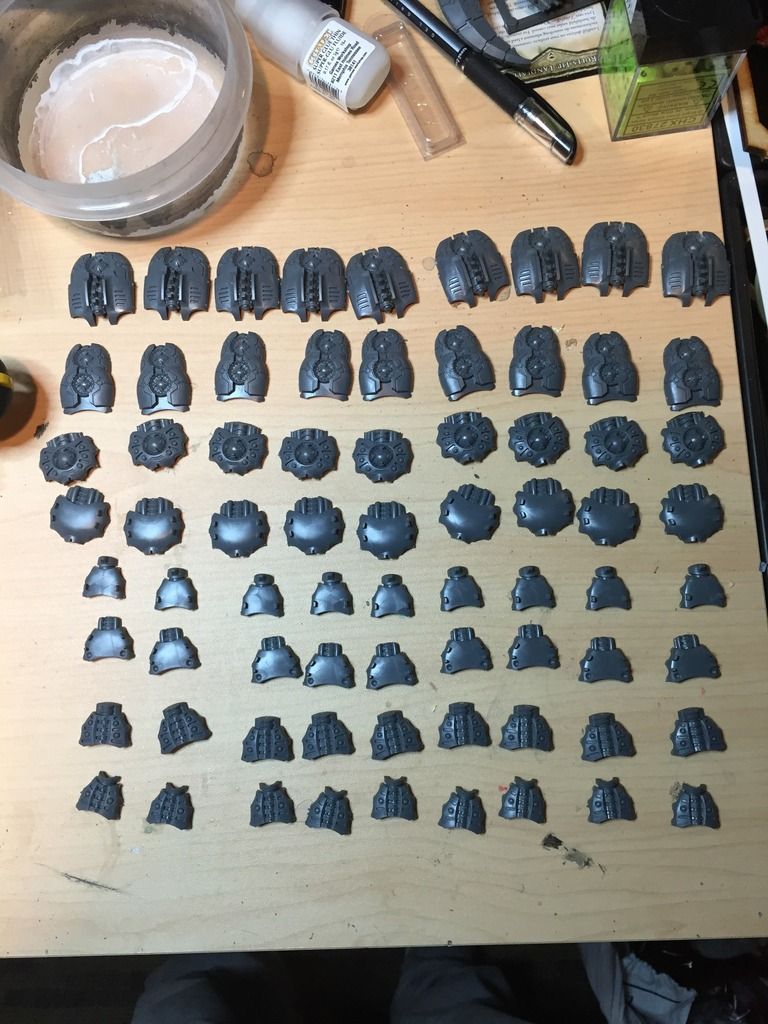 Next was the assembly line: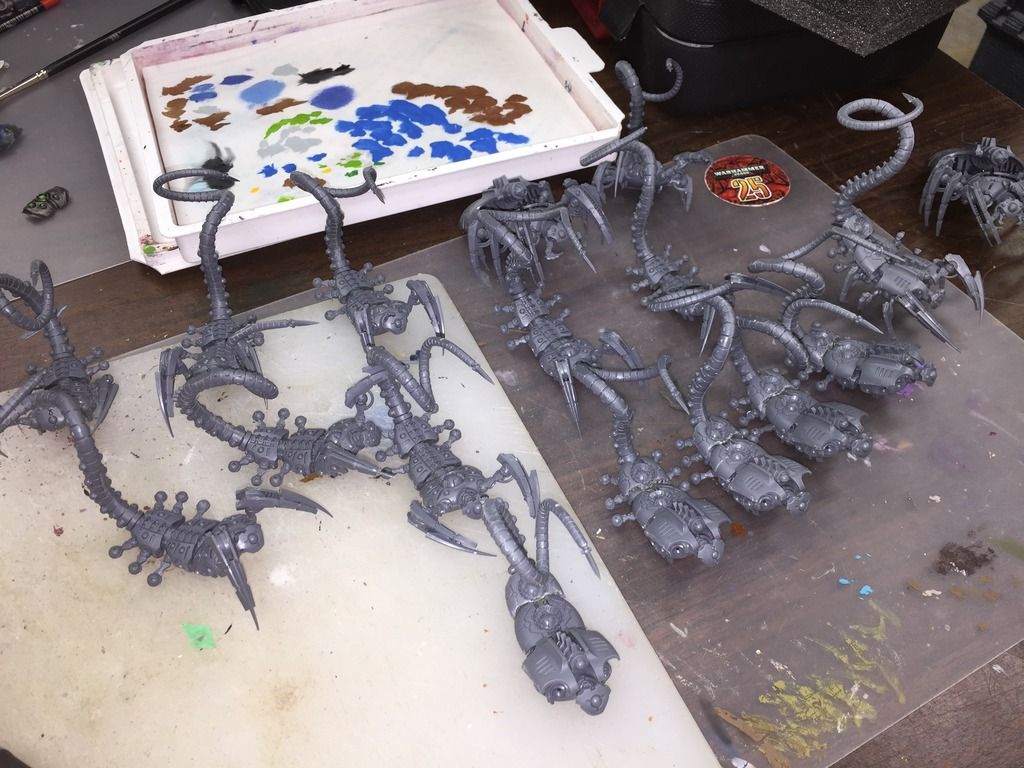 Then because of the changes made I had to cut and re-position pieces and then of course... green stuff: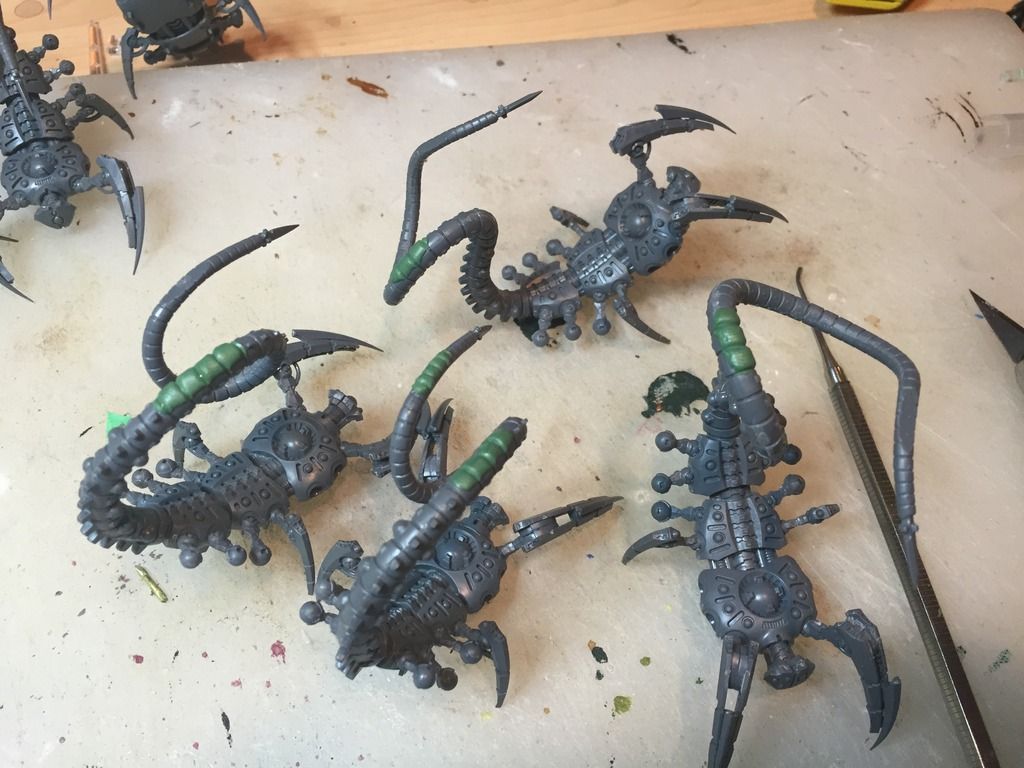 Here is a close up of a finished product: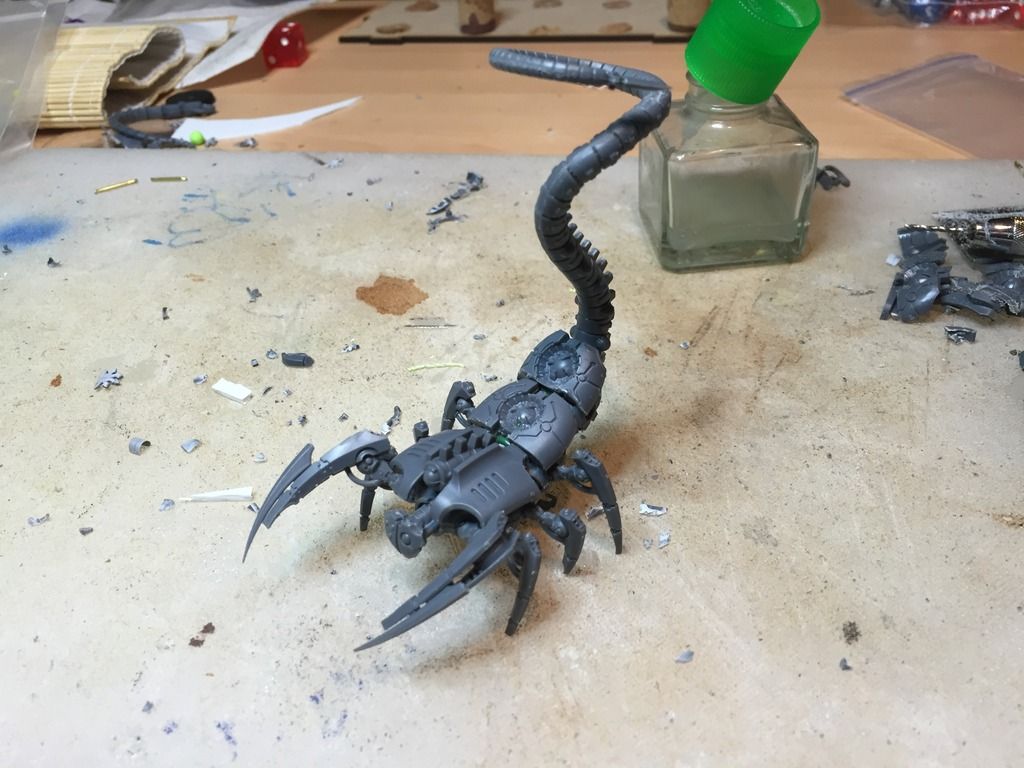 And last but certainly not least.... The Wraithwing #sorrynotsorry: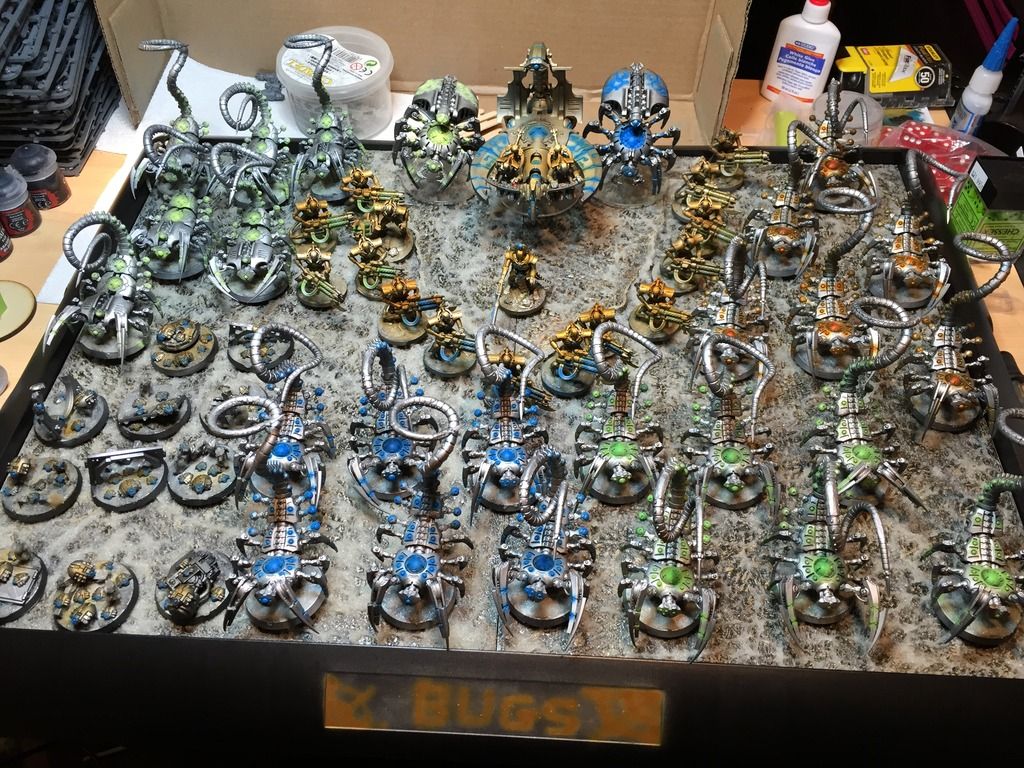 Enjoy!!!
Lower Navigation
Monthly Conversion Deathmatch - April Entries
Posting Rules

You may not post new threads

You may post replies

You may not post attachments

You may not edit your posts

---

HTML code is Off

---