Tzeentch laughs at likely
Join Date: Dec 2009
Location: Inside my Head, Bristol, UK
Posts: 8,549
Reputation: 44

Monthly Conversion Deathmatch - October Entries
---
It is the start of a new month, so welcome again to the Heresy Online:



October 2014
A valid entry is a picture before the conversion and a picture after the conversion plus an optional description of the conversion, posted in this thread. The full current rules and FAQ can be found in the
Rules
thread.
Work in progress photographs or descriptions are also encouraged.
Entries must be submitted by
midnight GMT, 31 October 2014
.
If there is anything that you think unclear or needs reviewing, however trivial, please post it in the
Discussion
thread.
Without further ado, Heretics, ready your parts, raise your tools, and start converting.
---
I have already done this conversion once before, but I'll do another one and this time I'll submit it for the challenge. I'll convert two pieces of the Empire great cannon/mortar kit into a Kislevite Sled Mortar. As I've already glued some pieces together, here's the components:
The concept was inspired by this: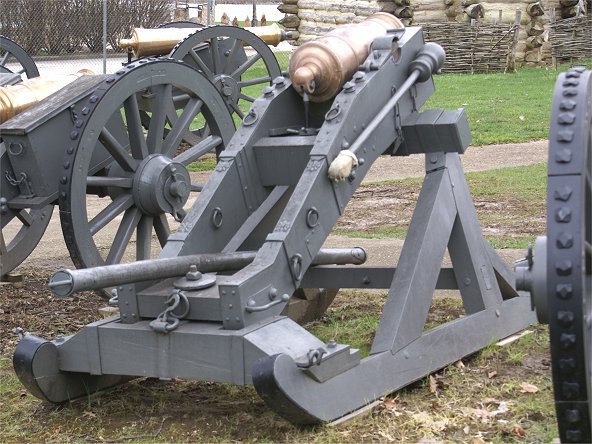 Member
Join Date: May 2014
Location: Brno, CR
Posts: 37
Reputation: 2

---
I'll be entering my Tyranid Warrior conversion: Pic contains 3x new type and 6x old type - plus bonesword and bonesword&laswhip kits. From them I'll be entering one Tyranid Prime and x6 warriors.
I pray to all gods (good&evil - holy&unholy - emperor&chaos) that I'll finish them in time and be able to enter Tyranid Prime to the painting contest this month - got to go and find my Slaanesh sacrifice - it ran away again....
---
Last edited by Drohar; 10-05-14 at

10:28 PM

.
Blade Runners
---
Here is my finished entry - a group of Tyranid Warriors called Blade Runners:
There is all of them: Six Warriors and a Tyranid prime.
Note: All Boneswords are sticked on with blu tack since I am painting the models without weapons - just easier that way - one warrior didn't want cooperate hence no boneswords on that warrior.
left one is jumping over a ruin - all of the model's weight is held on one joint and when trying to get the bonesword to stick it snapped - 30mins delay for the photoshoot
right one is charging - tried to make it look like it is carving itself a passage
The next three include the Prime in the middle with some plants (ends of old type lash whips)
The tongues will act as lash whips. They are the end of lash whips - newer type on the left and the old type on the right. But the old type lash whips had a weird end (used as plants above) so I used the "rope" part and glued a needle end to it from the bottom piece of the lash whip.
Prime's boneswords are the Swarmlord's boneswords placed on Warrior arms.
Lower sockets are magnetized so I can use either Spinefists or Rending Claws - the Rending claws are modified hence they're are on them now.
The rending claws have flesh hooks included. On the old type hands I could fit two between the knuckles, but the newer have only thumb and two fingers instead of three, so I placed the second flesh hook on top of the other flesh hook.
Monthly Conversion Deathmatch - October Entries
---
My finished entry.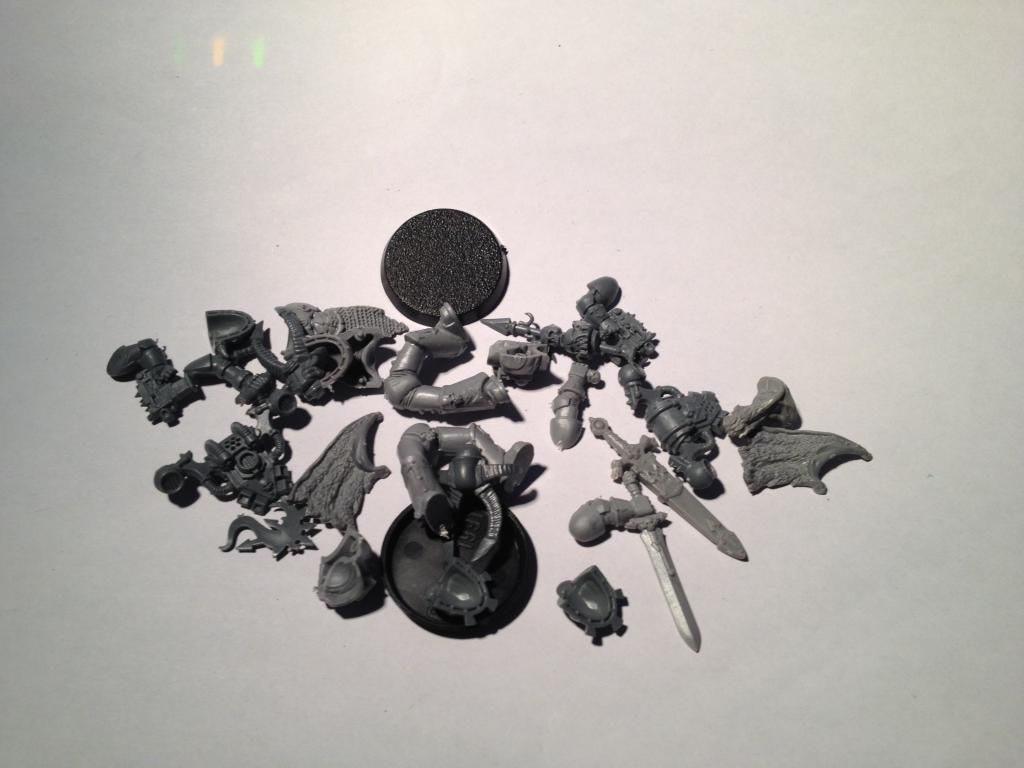 A pile bitz became...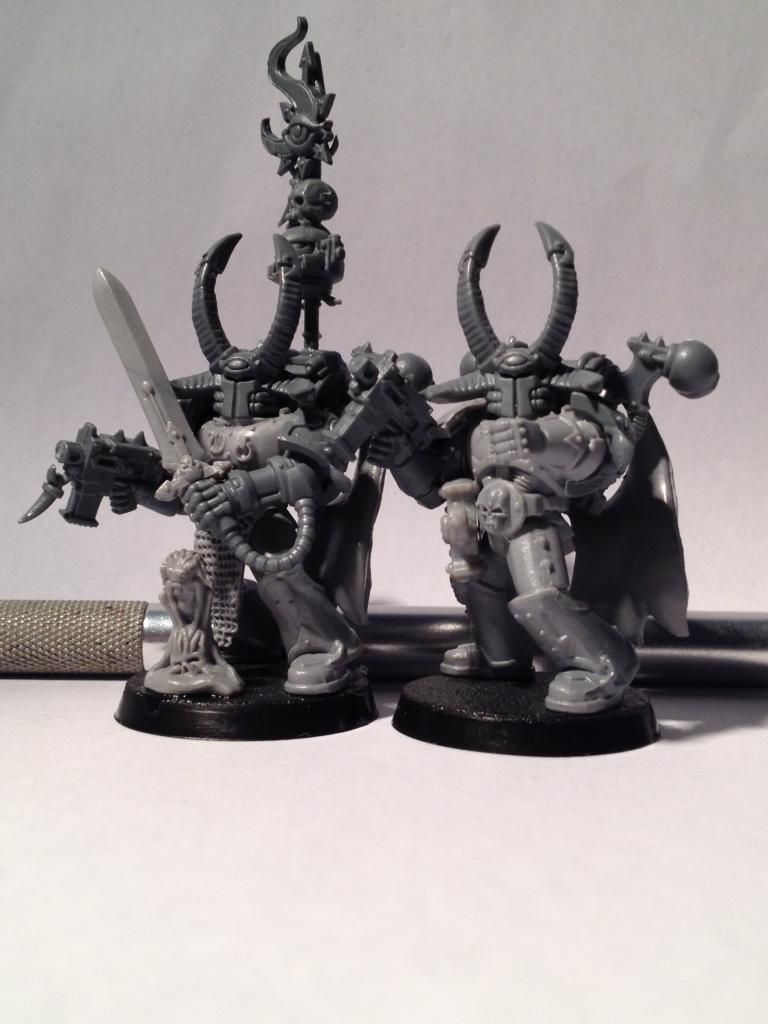 ...two Sorcerors.
More pics on the individual minis at my Warpsmithy!
---
Good to be green
Barks Dakka Ladz
: W3-D2-L3
Altansar Eldar
: W3-D0-L2

---
Last edited by Moriouce; 10-12-14 at

12:30 PM

.
Member
Join Date: May 2014
Location: Brno, CR
Posts: 37
Reputation: 2

---
Quote:
I'm gonna give the storm fang some proper wings.
Blasphemy!!!!!!!!
---
Quote:
Blasphemy!!!!!!!!
Witness the blasphemy. All done.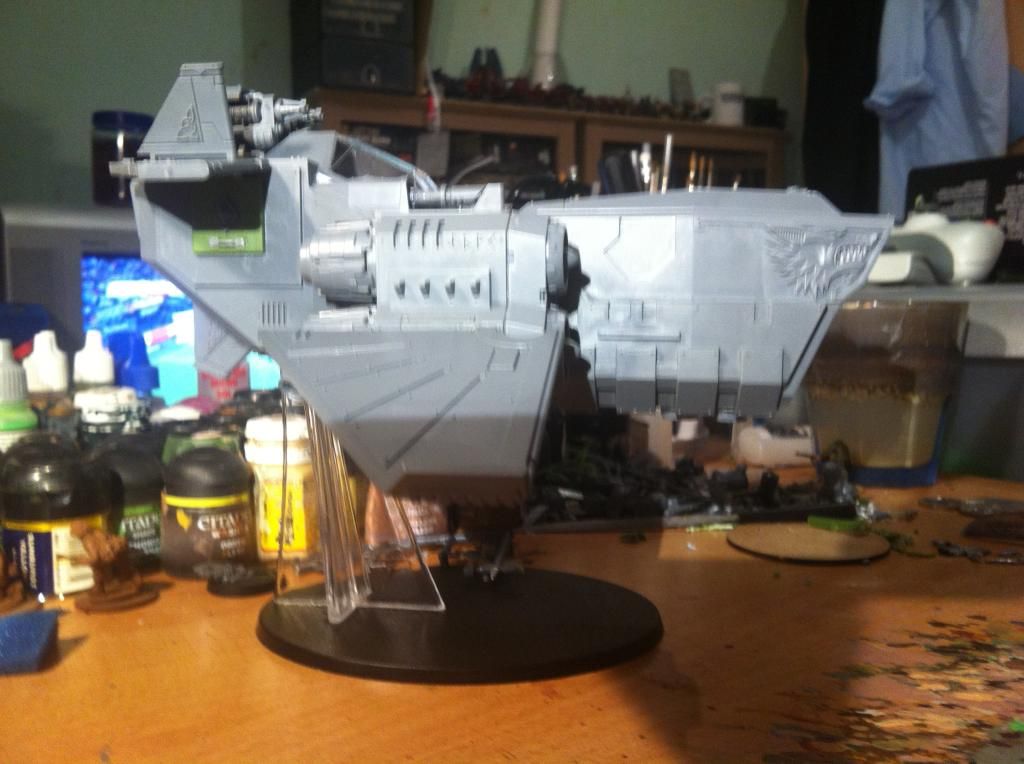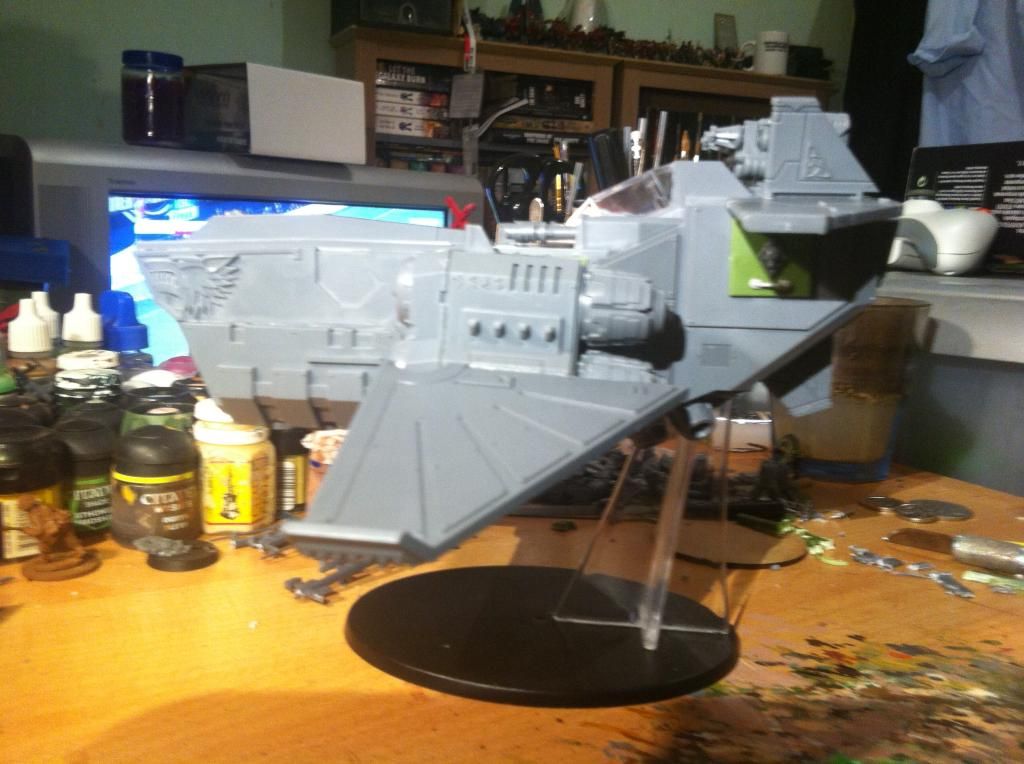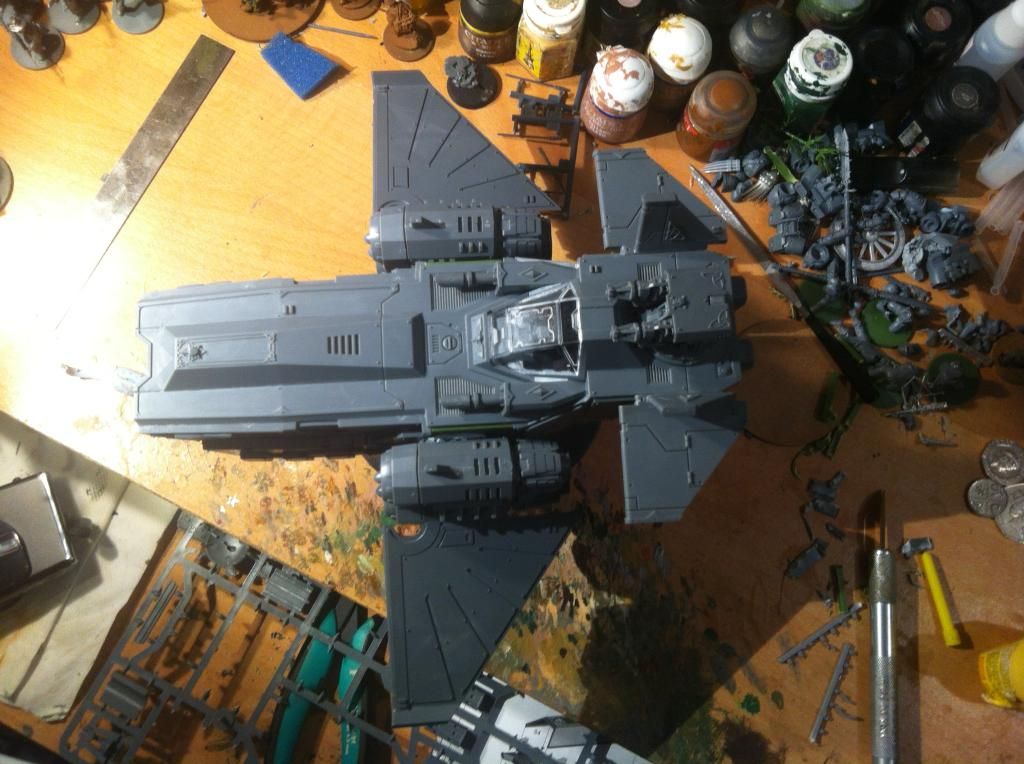 Lower Navigation
Monthly Conversion Deathmatch - October Entries
Posting Rules

You may not post new threads

You may post replies

You may not post attachments

You may not edit your posts

---

HTML code is Off

---