Tzeentch laughs at likely
Join Date: Dec 2009
Location: Inside my Head, Bristol, UK
Posts: 8,558
Reputation: 44

Monthly Conversion Deathmatch - August Voting
---



August 2014 Voting
Voting is open to all members of the Forum. All entrants must vote, and cannot vote for themselves.
Each member of the Forum can cast one vote in each of the two categories by posting in this thread:
Most Innovative Idea: This category covers the pure imagination that fuels conversions so is for the cleverest idea irrespective of technical execution
Best Executed Idea: As well as ideas conversions are works of technical skill, so this category covers the ability to make a converted model look as if it has always been that way irrespective of how ambitious the change was.
Voting will close at midnight GMT on 10th September 2014.
Vote do not need to include a reason but they are encouraged.
For example, I might put:
Most Innovative Idea: The Mod Team - the Conversion Deathmatch is a great idea
Best Executed Idea: The Mod Team - the Conversion Deathmatch has been run very well.
The current full rules and FAQ can be found in the
Rules thread
.
This month's entries are below. There are more shots of many of the conversions from other angles in the
Entry Thread
:
Swede Marine
my Space Marine Captain on a Bike....... possibly (definitely) with power-lance.
Before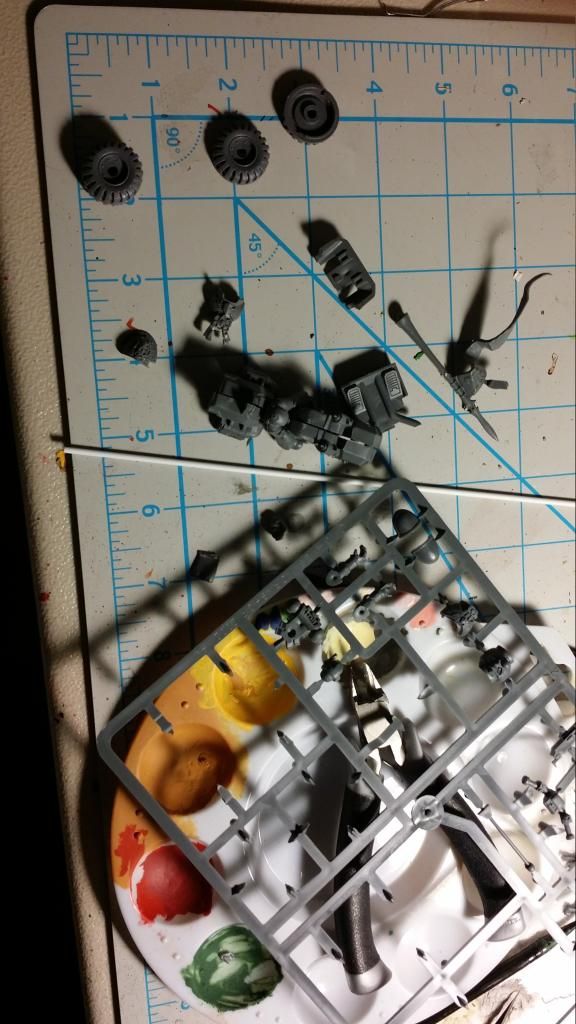 After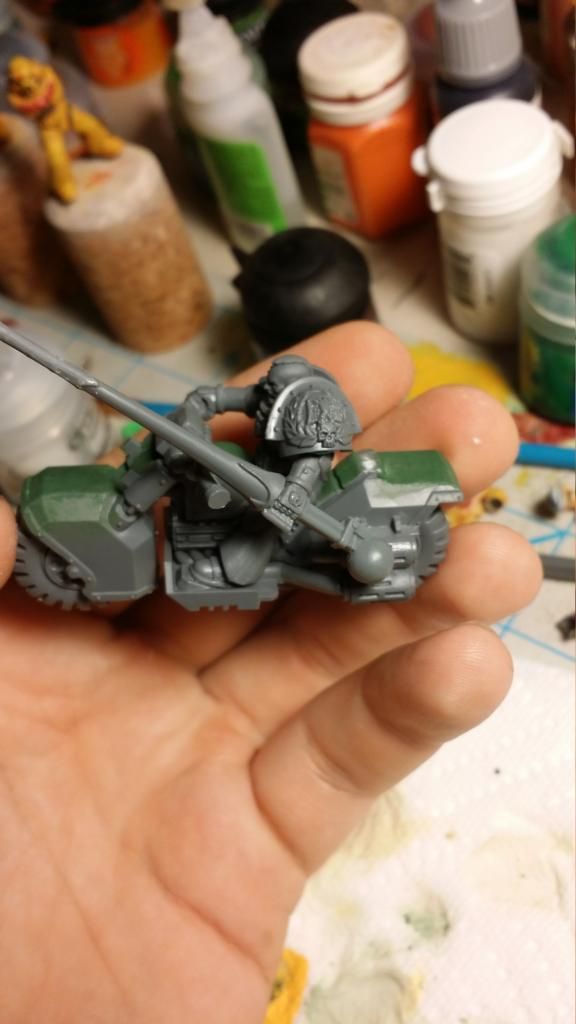 Khorne's Fist
I started with this pile of bits and the idea of using the pilot bits from the stormwolf to make an Iron Priest
Before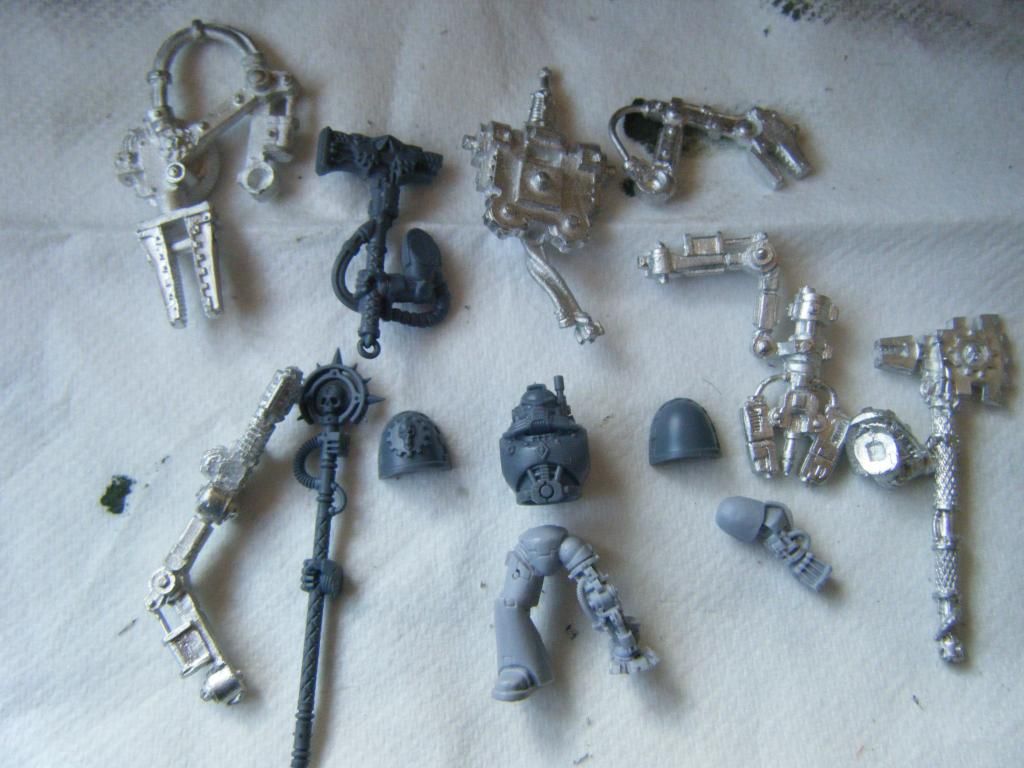 After
ckcrawford
Conversion of a Bezerker Aspiring Champion to a Bezerker Lord. Done from a few Bezerker Lord pieces and bits from the box
Before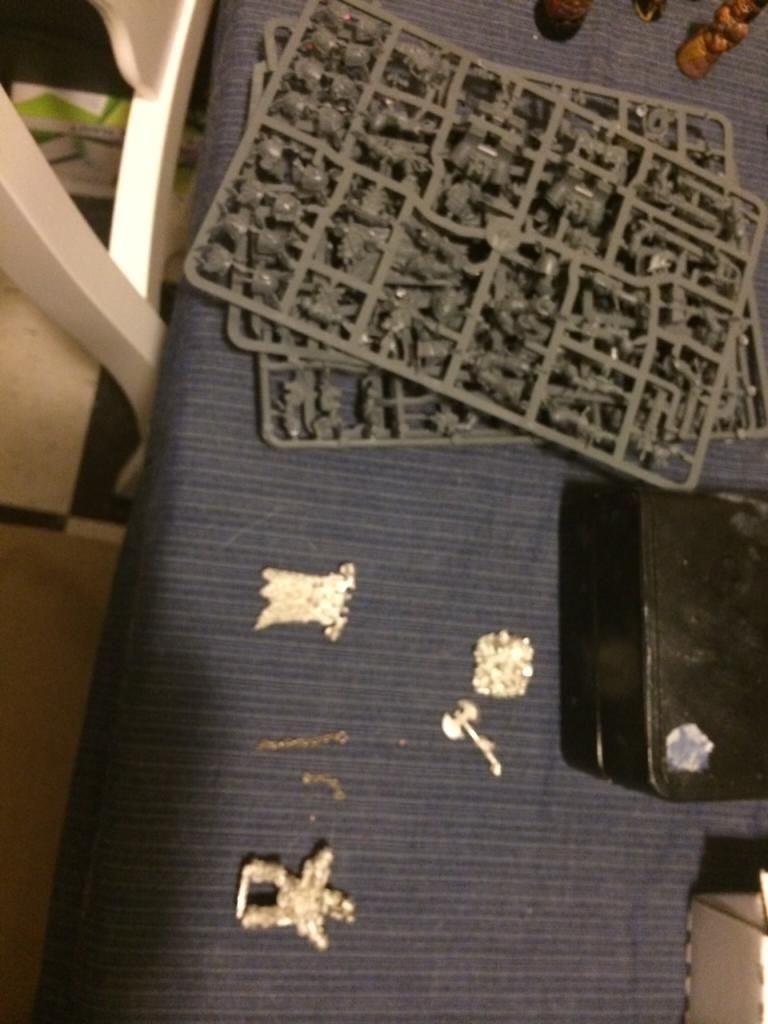 After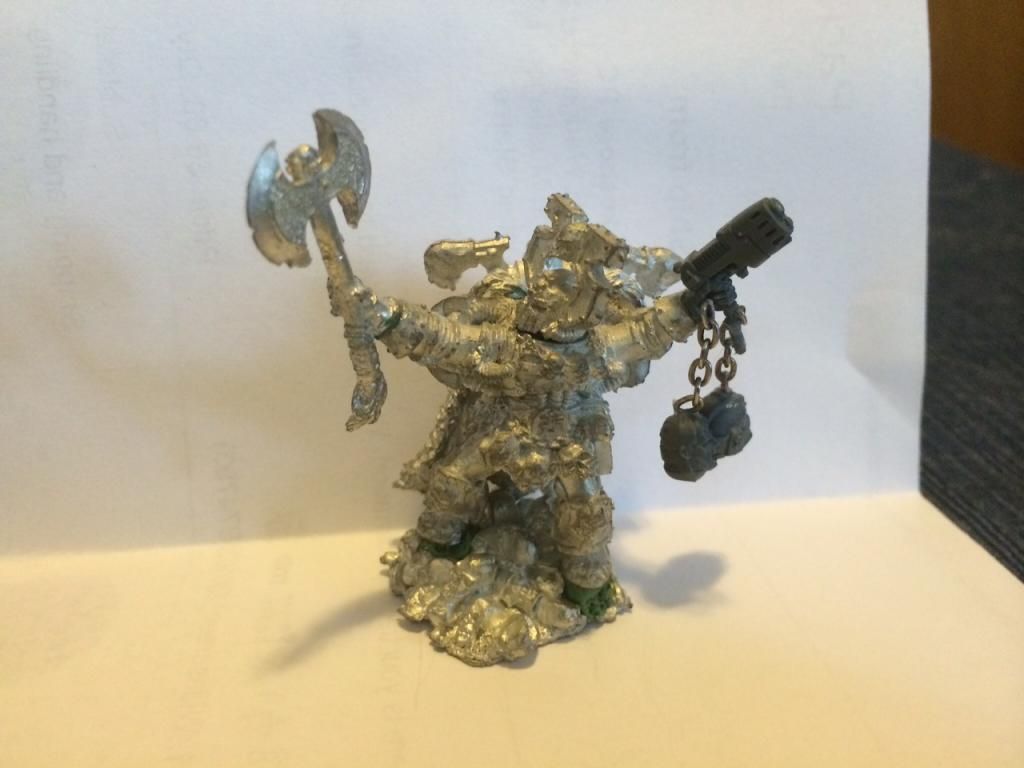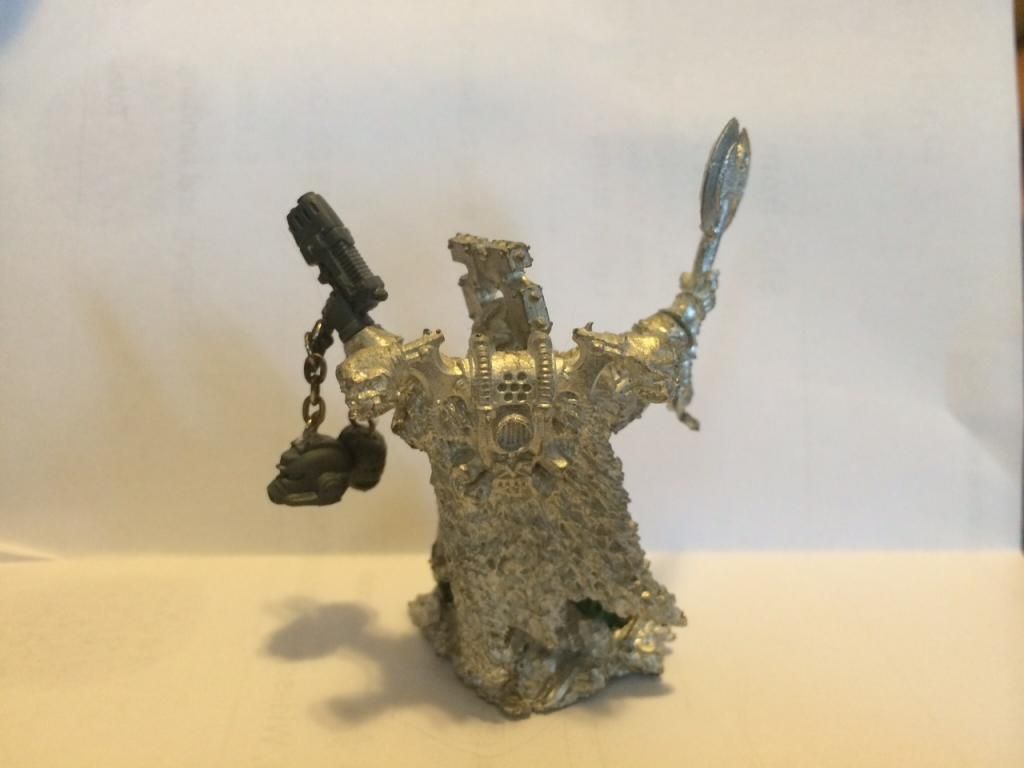 ---
MI: Swedmarine, first time I have seen a modeled power Lance.
BE: Khorne's Fist, very clean conversion
---
Good to be green
Barks Dakka Ladz
: W3-D2-L3
Altansar Eldar
: W3-D0-L2

---
Most innovative: ckcrawford Simple and neat. Looks great!
Best Executed: Khorne's Fist Really good looking from so many bitz
---

---
Most Innovative: Khorne's Fist - Great mix of bits to make a whole new and original Iron Priest!
Best Executed: Swede Marine - Nicely put together, especially the attention to detail with the GS for the joints, etc...
---
Don't leave us engineers with too much free time on our hands...
we WILL tinker around and build something!!!
Wookie's Wolfies - A Space Wolves Project Log
---
Most Innovative: SwedeMarine. Judge Dredd's bike and and a massive lance. What's not to love?

Best Executed: ckcrawford. Love the heads on the chains.
---
Best executed ckcrawford. Impressive conversion in metal
Most innovative Khorne's Fist. Good mix of bits for an effective look.
---
---
Quote:
It's not a black and white question really, there are different shades of anal probing,
a rectum spectrum, if you will
---
Best Executive: Khorne's Fist, pieces really work well and complement each other.

Best Innovative: Swede Marine, cool concept though it can't be used persae. From all the changes in 40k I'd actually start using bikes if they could use lances with rules.
---
Most innovative: Swedemarine - Chaaaaaarge!

Best executed - Khorne's Fist for the thousand cuts and re-attachments that happened there.

Also a big fan of the skulls for the skull throne, to be honest...
Lower Navigation
Monthly Conversion Deathmatch - August Voting
Posting Rules

You may not post new threads

You may post replies

You may not post attachments

You may not edit your posts

---

HTML code is Off

---