Tzeentch laughs at likely
Join Date: Dec 2009
Location: Inside my Head, Bristol, UK
Posts: 8,558
Reputation: 44

Monthly Conversion Deathmatch - July Entries
---
It is the start of a new month, so welcome again to the Heresy Online:



July 2014
A valid entry is a picture before the conversion and a picture after the conversion plus an optional description of the conversion, posted in this thread. The full current rules and FAQ can be found in the
Rules
thread.
Work in progress photographs or descriptions are also encouraged.
Entries must be submitted by
midnight GMT, 31 July 2014
.
If there is anything that you think unclear or needs reviewing, however trivial, please post it in the
Discussion
thread.
Without further ado, Heretics, ready your parts, raise your tools, and start converting.
---
Here is my entry in it's current state.
My meks are going to join two kaputt bikes into one non-kaputt byggy with rokkitz.
---
Good to be green
Barks Dakka Ladz
: W3-D2-L3
Altansar Eldar
: W3-D0-L2

---
Since I'm on a deadline to get this finished I might as well enter my chaos knight into the challenge. I'll be using leftover chaos bits and whatever else I can find around the house. I will also be buying some bug bits to put on him.
---
Last edited by Ravion; 07-18-14 at

09:56 AM

.
---
And here is the finished product. More pics will be on my plog.
---
---
HUGE BITZ RESTOCK NOW ON
---
Quote:
And here is the finished product. More pics will be on my plog.
One of the best knight conversions yet. I think people would buy that if it came out as a kit. Well done mate.
---
Quote:
may i suggest using a head plate from the defiler kit, they are about the correct size to fit the knight and are a little bit more chaos looking.
i must say though i love the arm conversion work, works brilliantly,well done
Yeah, I tried using the head plates from the defiler kit. The problem was that they were a little small for the head. Oh well, the model came out beautiful. Thnx for the comments everyone!
---
Bought my first GW model for nearly two years yesterday, or rather, had it bought for me. A SM librarian that up to now I refused to pay €25 for. With the (hopefully) imminent new SW codex I decided to make it into a Rune Priest.
I thought it might take a while, but I got it done in a couple of hours. I only ended up using the arms, head and rear torso (minus the cloth and plus the wolf pelt) of the Libby, everything else is SW. The back pack is from Canis. I really like the way the bones on it appears to halo the psychic hood.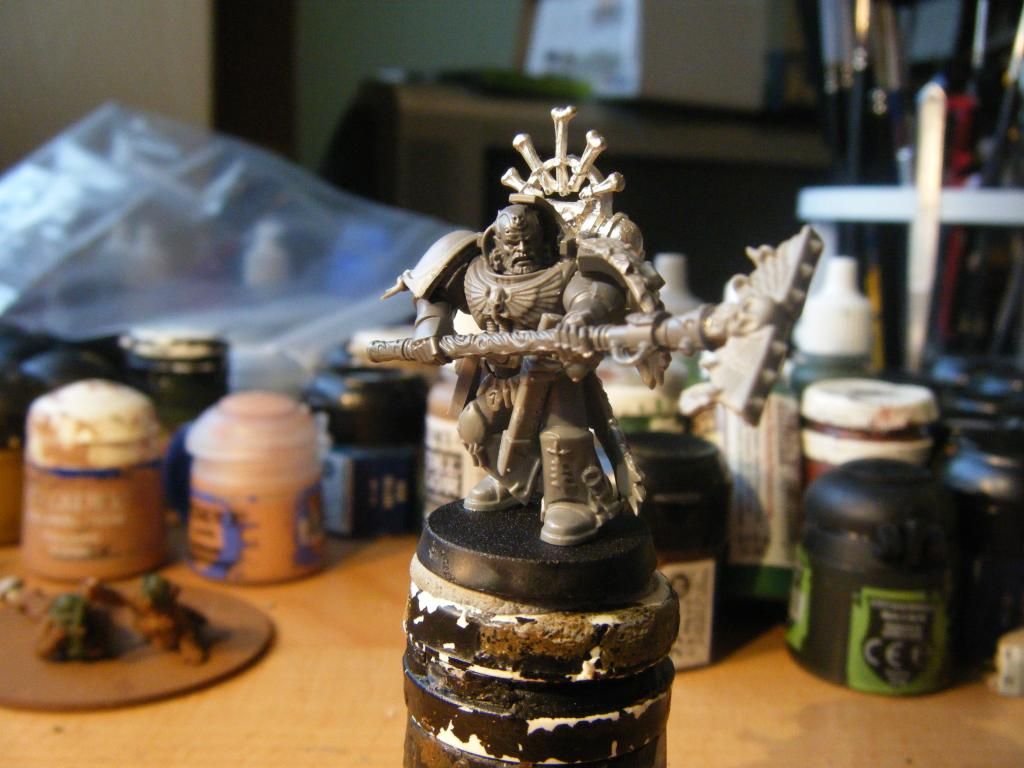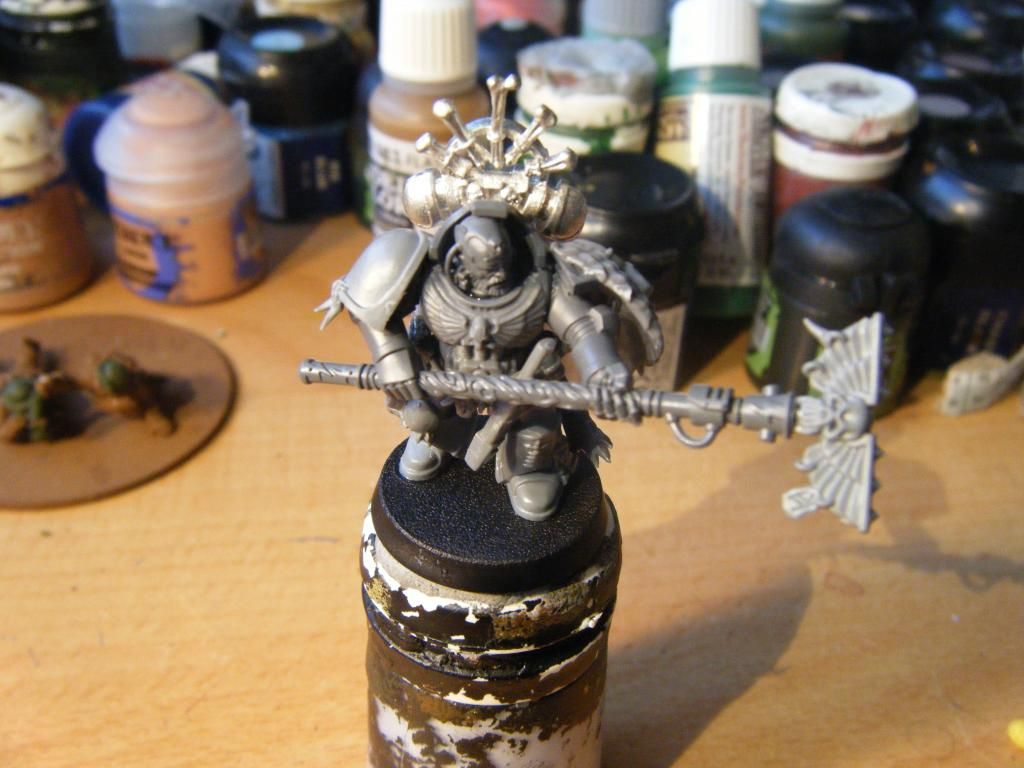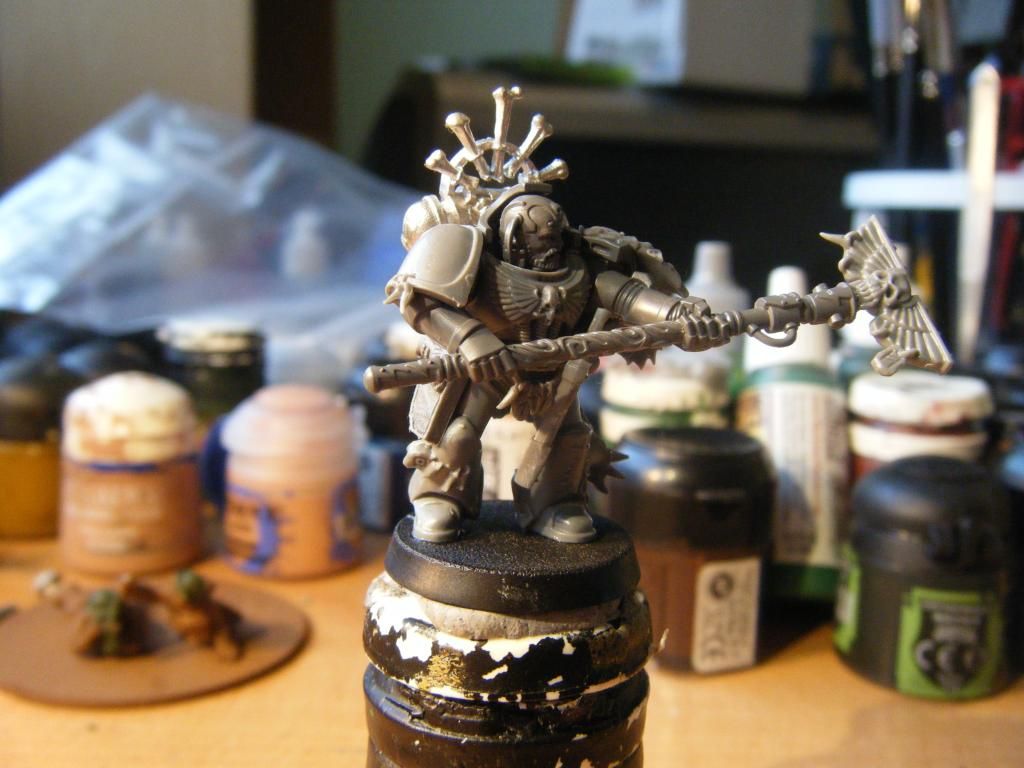 ---
Last edited by Khorne's Fist; 07-23-14 at

08:40 PM

.
---
I've been contemplating with a fluff project, but sometimes I think my ideas are a bit farfetched. I took some pieces from different templates, blood angels, possessed new, and possessed old. Lets see if I can get something going here.
Fallen Angels
---
I wanted to corrupt the angelic and almost perfect aspects of some of the loyalists armor. I thought the Blood Angels as newer models had this angelic look, and decided to warp them to look like fallen angels.
Sorry for the camera guys. I couldn't get my good camera to work.
[IMG]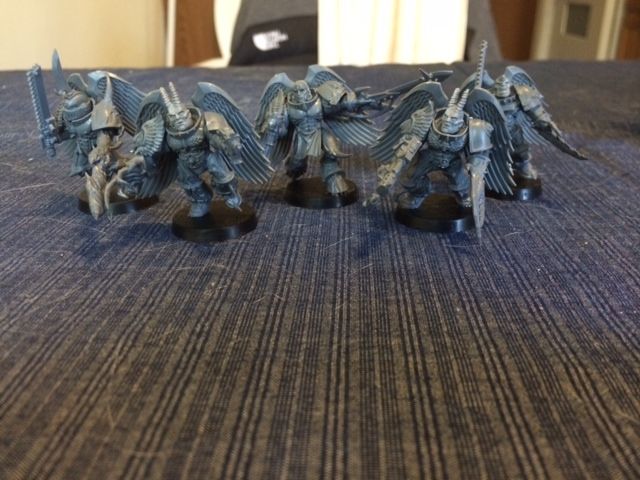 [/IMG]
[IMG]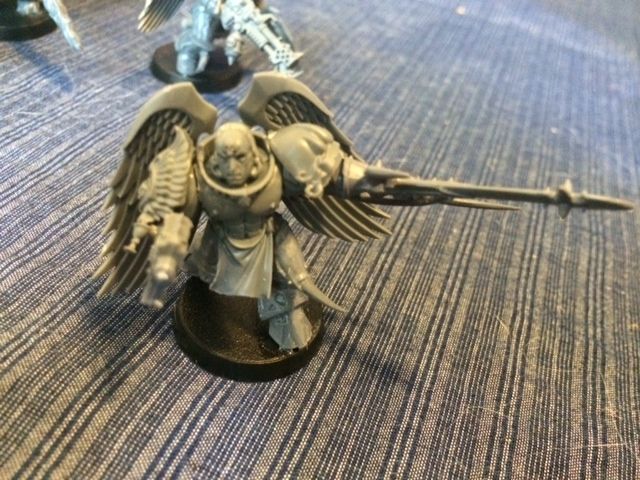 [/IMG]
[IMG]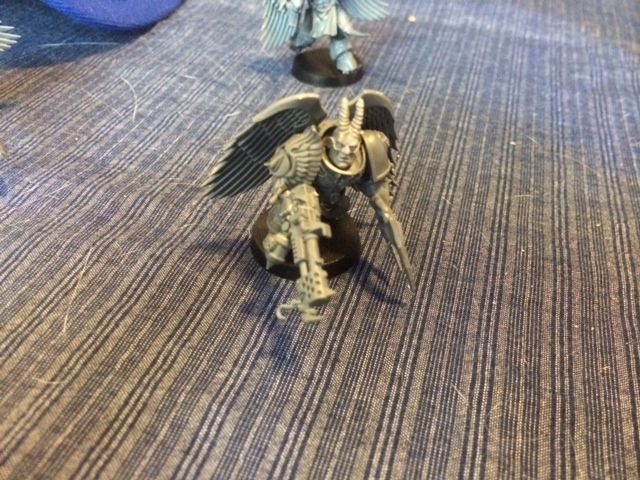 [/IMG]
[IMG]
[/IMG]
[IMG]
[/IMG]
[IMG]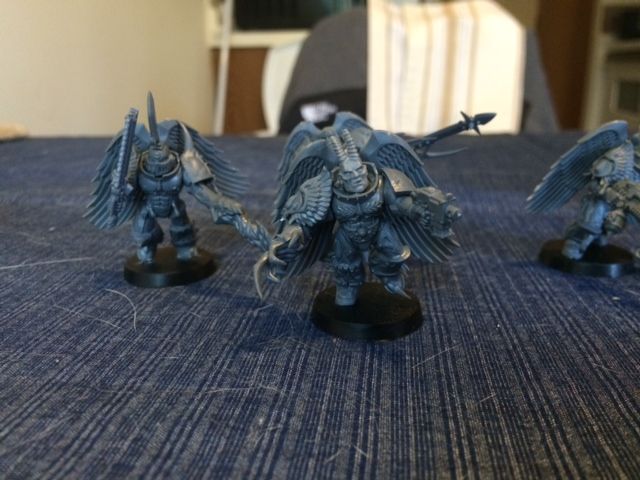 [/IMG]
Lower Navigation
Monthly Conversion Deathmatch - July Entries
Posting Rules

You may not post new threads

You may post replies

You may not post attachments

You may not edit your posts

---

HTML code is Off

---