Tzeentch laughs at likely
Join Date: Dec 2009
Location: Inside my Head, Bristol, UK
Posts: 8,549
Reputation: 44

Monthly Conversion Deathmatch - February Entries
---
It is the start of a new month, so welcome again to the Heresy Online:



February 2014
A valid entry is a picture before the conversion and a picture after the conversion plus an optional description of the conversion, posted in this thread. The full current rules and FAQ can be found in the
Rules
thread.
Work in progress photographs or descriptions are also encouraged.
Entries must be submitted by
midnight GMT, 28 February 2014
.
If there is anything that you think unclear or needs reviewing, however trivial, please post it in the
Discussion
thread.
Without further ado, Heretics, ready your parts, raise your tools, and start converting.
---
Alright I will get this thing started and there better be some others to go up against.
I am converting this into my deamon prince. This is going to be an interesting challenge to do it in a month.
---

Red Orc
"Ahh, isn't Morfang sweet, like a great big 350-pound (that's 25 stone, UK users!) ball of cuddly death...?"


God, gives children to people so that death won't seem so disappointing.
---
Don't know if I'll quite have time this month, but here's to hoping...

One Ork DeffJet coming up!
---
I'm going to see if I can get my Dark Elf Blood Bowl teams 4 Linemen, 2 Runners and 2 Blitzers done this month, should be a lot of fun! They are just legs on bases and heads, with bodies and arms in the post, then it will be some greenstuffing and kitbashing.
---
Last edited by alasdair; 02-08-14 at

12:28 PM

.
---
Torealis, that Vostroyan commander is a brilliant conversion, good work!
I got my arse in gear and did some cutting and snipping whilst listening to a lecture. Hopefully this counts as I won't be keeping it's base colours but if it is disqualified, oh well it was fun to do and share, and probably will be to play too!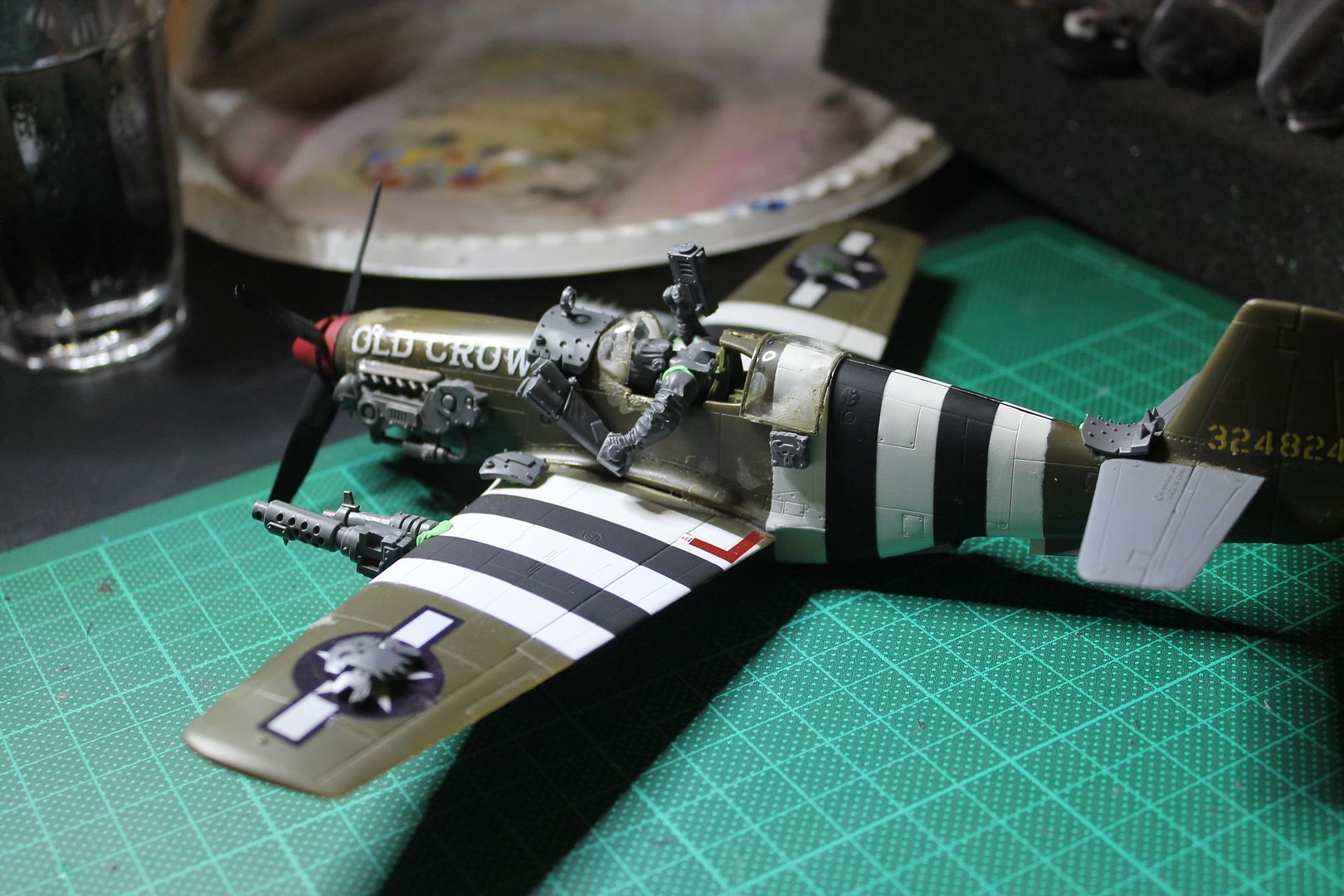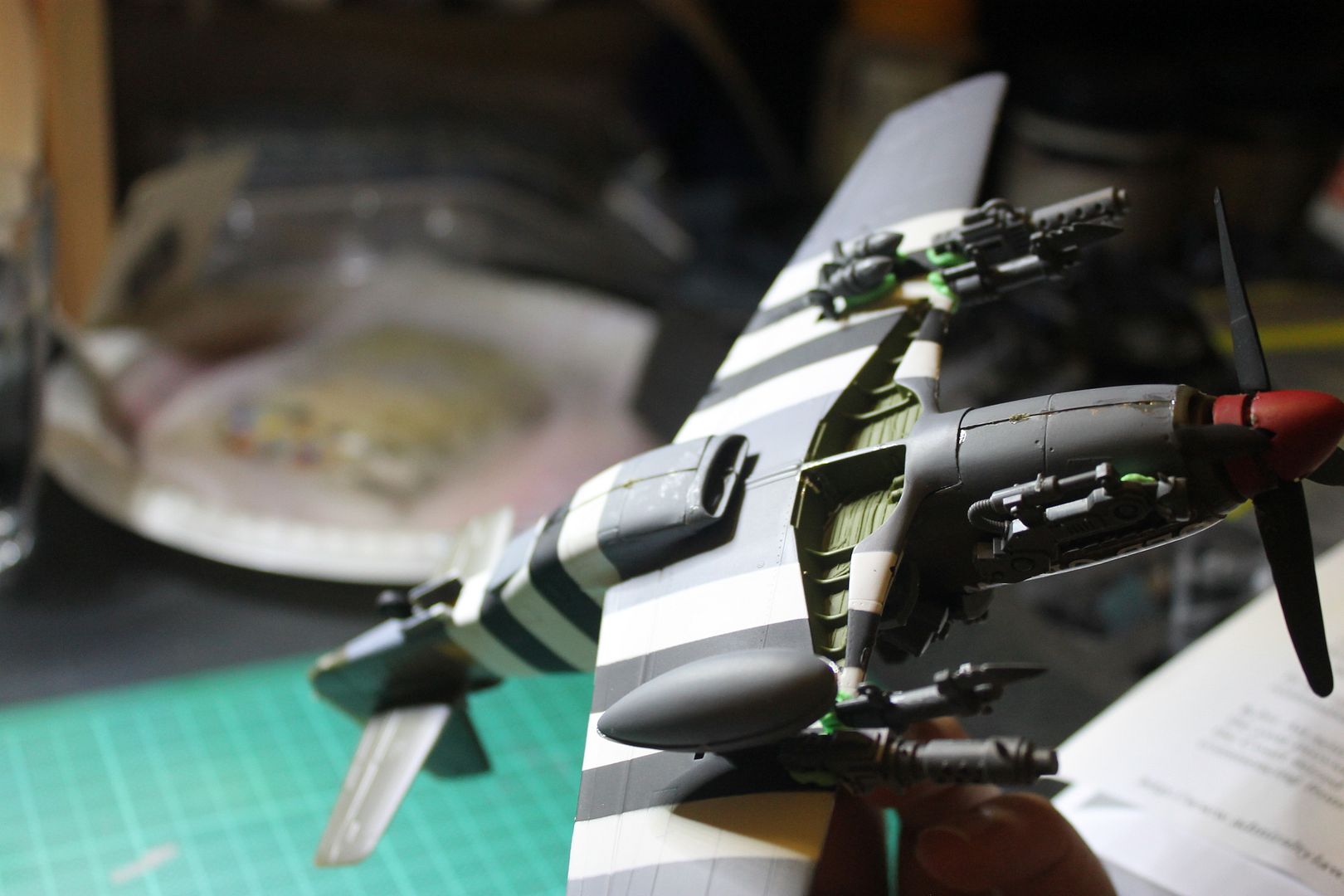 Straken
---
Well I thought I would enter my converted Straken. The dog ate his arm so I made him a new one with him holding a plasma pistol. His arm had to be trimmed and filled with GS because, for whatever reason, Straken has stringy arms.
What he should look like:
---
Check out my 2nd Catachan Regiment Project Log
https://www.heresy-online.net/forums/...d.php?t=131473

Catachan Devils W6-L11-D1
Steel Legion Heavy Mech W6-L0-D0
Minotaurs and Knights W5-L1-D0

---
Last edited by HokieHWT; 02-11-14 at

11:38 PM

.
---
That's a fairly clean conversion @
HokieHWT
, can he take a plasma pistol in the codex? Also, if you give his skin a flesh tone wash it will really give it some depth.
Lower Navigation
Monthly Conversion Deathmatch - February Entries
Posting Rules

You may not post new threads

You may post replies

You may not post attachments

You may not edit your posts

---

HTML code is Off

---