---
DA chaplain on a bike.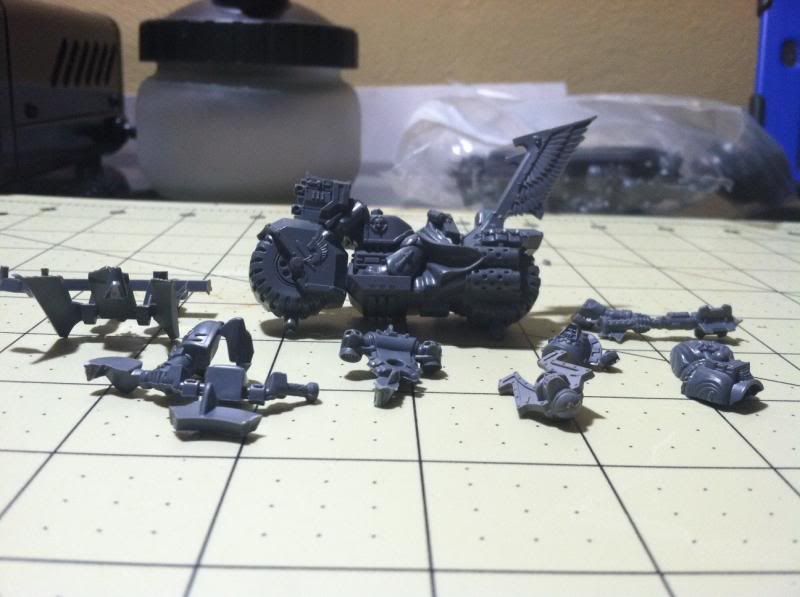 ---
For your consideration. The axe arm is made up of a DC bolter arm, the hand from the DC thunder hammer arm, and an axe from a tactical squad box. The other arm is just a hand swap in from an old metal power weapon arm I had from way back. The iron halo on the backpack is from a servo skull, and the skull on the lower portion was from a rosarius bit. It covers up the hole from my poor drilling for the magnet nicely.
---
Update, working on the piping on the face, any suggestions?
---
Last edited by cirs85; 07-15-13 at

05:10 PM

. Reason: Typo
---
Quote:
update, working on the piping on the face, any suggestions?
bowler hat and monocle
---
Evenin all getting it in close to the wire is my Convertion for a weirdboy/warphead! the old one sucked and got cannibalised by himself when casting an 'Eadbanger spell so dis ere will be the new kid on the block!
[IMG]
[/IMG]
Good luck guys and gals!
---
WAAAAGH Dragblud
W: 22 D: 6 L: 13
Space marines: Krakens Fury! (TBF)
W: 0 D: 0 L: 0
---
I dropped my airbrush and broke it, so unfortunately I will be unable to do the truck that I wanted to. Can I change my entry?
Tzeentch laughs at likely
Join Date: Dec 2009
Location: Inside my Head, Bristol, UK
Posts: 8,556
Reputation: 44

---
Quote:
Can I change my entry?
Of course you can.
Just post a start picture for the new conversion.
---
Thanks, I did a simple body swap that ended up not being so simple. It's a Dragon Ogre, I think, that I converted into a Nob with custom Power Klaw, Boss Pole, and Cleaver Choppa for aethetics. His shoota is on his back.
Before:
After Front:
After Back:
---
Last edited by Fiddlestix; 07-31-13 at

02:06 AM

.
---
So I'm all done!
Its late on so the pictures ain't great. I'll upload the rest with details on my PLOG
https://www.heresy-online.net/forums/...=120938&page=4
[IMG]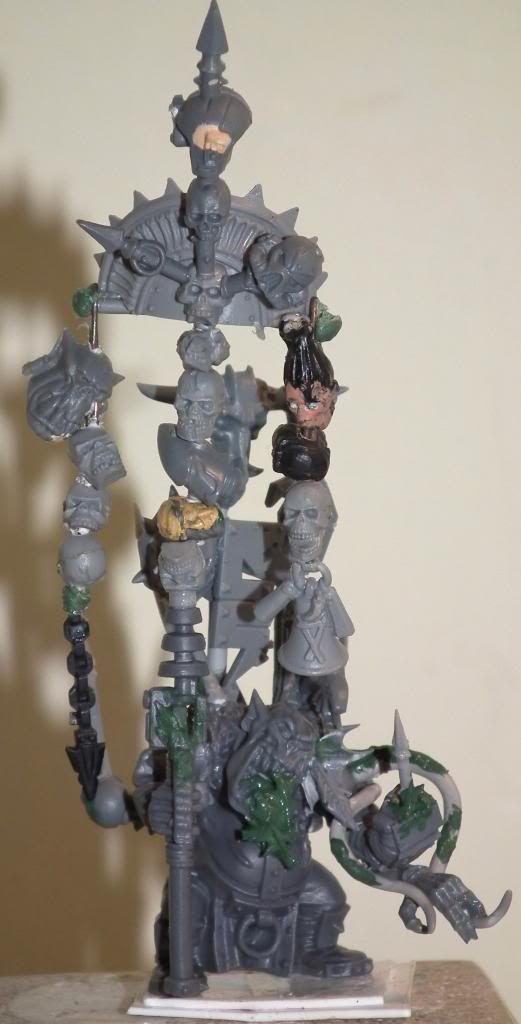 [/IMG]
[IMG]
[/IMG]
Pure WAAAGH energy dribbling out his maw and the energy is forcing evolution with tentacles of raw power and all channeled through the giant staff with heads of other pyskers from all different races! When its at max power doom bell rings and then boom splat chaos!
[IMG]
[/IMG]
---
WAAAAGH Dragblud
W: 22 D: 6 L: 13
Space marines: Krakens Fury! (TBF)
W: 0 D: 0 L: 0
Tzeentch laughs at likely
Join Date: Dec 2009
Location: Inside my Head, Bristol, UK
Posts: 8,556
Reputation: 44

---
Lower Navigation
Monthly Conversion Deathmatch - July Entries
Posting Rules

You may not post new threads

You may post replies

You may not post attachments

You may not edit your posts

---

HTML code is Off

---