---
Well I am going to enter my count as Balial model that I am using for the conversion contest and the first month of the May army painting challenge.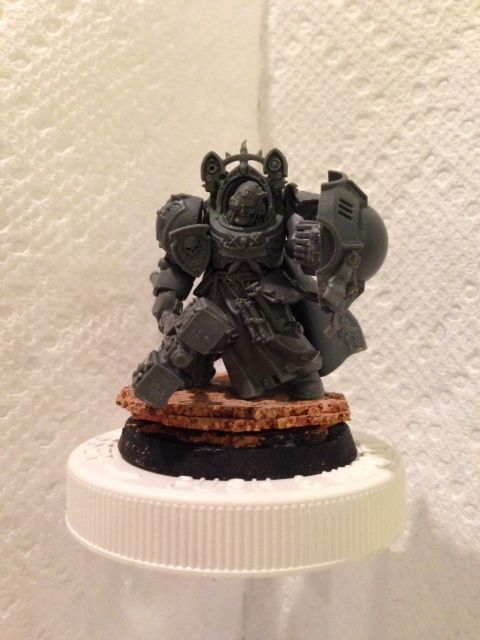 The next few nights I have off from anything so I am going to bang this out!
Cheers,
Chaosftw
---
As per my post in the Army Challenge, I've got absolutely nothing done this month so I've having to pull out of this month's painting deathmatch
---
Quote:
Originally Posted by
Jace of Ultramar
View Post
I think Tawa is a temporal entity that exists outside of the hobby/modeling timeline. Essentially, he's the Heresy Online equivalent of a Time Lord... which is kinda hilarious and frightening all at the same time.
"God-Emperor? Calling him a god was how all this mess started."
Great Unclean One
Join Date: Jun 2008
Location: cavorting among Grandfather Nurgle's entrails
Posts: 2,611
Reputation: 42

---
Almost-there WIP pics: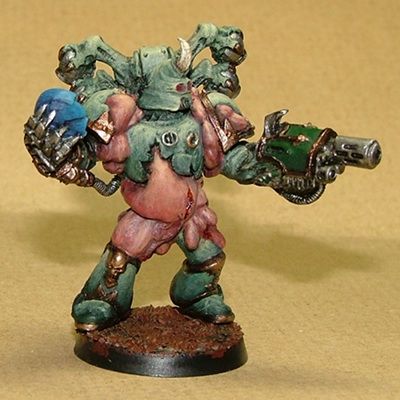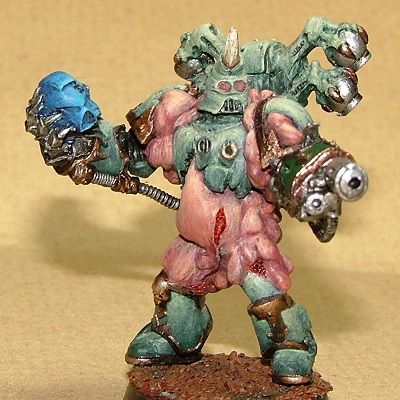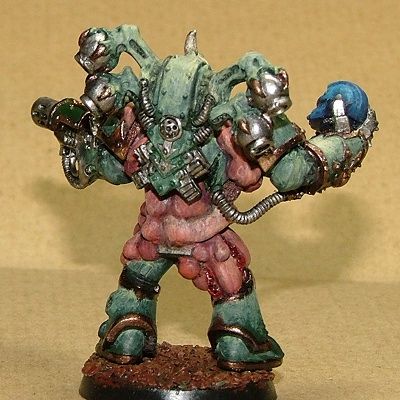 Dealing a bunch of stuff at the moment but will do my damndest to get the rust and metal weathering done before tomorrow's deadline, along with getting the eyes on both helmets improved.
And still I can't figure out why my camera makes everything look over-exposed and as though the paint is about 3mm thick per layer...
ZOMGZOR CUSTOM USER TITLE
Join Date: May 2011
Location: Finger Lakes Region of NY
Posts: 6,195
Reputation: 56

---
He is as done as he is going to get I think. I might go back at a later time and redo him but he is tabletop ready for now. Shitty photo's are shitty, I can't find my camera so had to make do with phonecam.
---
---
Last edited by scscofield; 05-31-13 at

12:45 AM

.
Senior Member
Join Date: Oct 2011
Location: Gdynia, Poland. Sometimes Evesham, Worcs UK
Posts: 726
Reputation: 11

---
Some really awesome stuff this month! Unfortunately I'm out - lots of real life stuff including moving apartments at short notice last weekend so I haven't even had time to think about painting let alone get 3 Demigryph Knights done.

Good luck to everyone who hasn't finished yet :D
Finished in time!
---
Hello! here is my finished entry. I went alternative colours since the normal colours are black/dark green and white.
---
WAAAAGH Dragblud
W: 22 D: 6 L: 13
Space marines: Krakens Fury! (TBF)
W: 0 D: 0 L: 0
Finished in time!
---
---
WAAAAGH Dragblud
W: 22 D: 6 L: 13
Space marines: Krakens Fury! (TBF)
W: 0 D: 0 L: 0
---
Sorry for the triple post but can anyone see the pictures???
---
WAAAAGH Dragblud
W: 22 D: 6 L: 13
Space marines: Krakens Fury! (TBF)
W: 0 D: 0 L: 0
---
I cant all Im getting a link to is a white, blank page
Lower Navigation
May Painting Deathmatch: Free for All
Posting Rules

You may not post new threads

You may post replies

You may not post attachments

You may not edit your posts

---

HTML code is Off

---