Join Date: Jan 2007
Posts: 15
Art
---
Well, I used to have a lot of 40k drawings, and I tried to sell them. Then I started to ponder if it was legal and hid the drawings. All that remains are these three.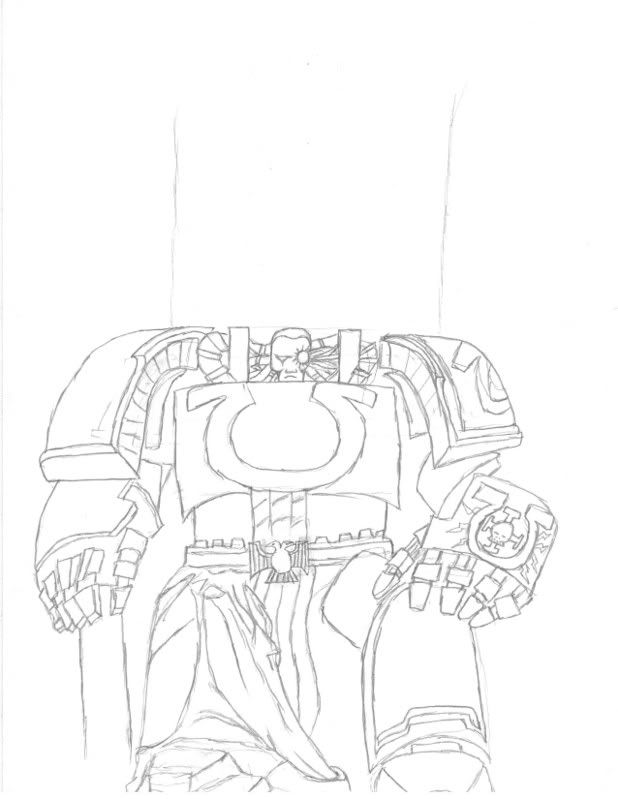 If these images are taking up bandwith or anything like that tell me and Ill replace them with the links.
Also, This isnt 40k, but Im sure that you can apreciate it!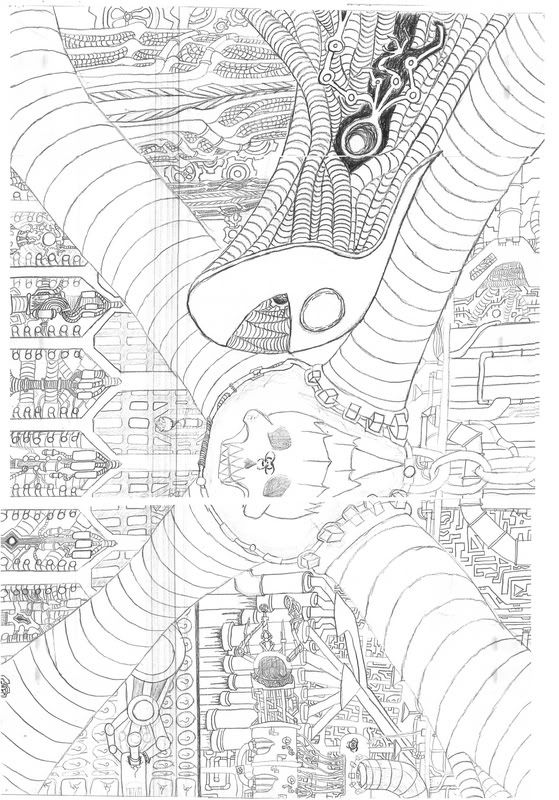 ---
I really like the Tau FW, really good!
---

---
i agree that the Tau FW is very good. but you should maybe try using centering lines on things like fists for the emblems intsead of free handing, just a bit of advice, but your pics are still very much appreciated
---
yea, not the best work ive seen, but definitly good. keep at it and you will get heaps better
Join Date: Jan 2007
Posts: 15
---
Hrahahahahaha, your comments make me smile. I copied the top two of of already drawn pics. Proportion means nothing to me! This is the Chaos in me coming out, I cant draw proportional, I just can't. To show you, look at this and tell me about proportion!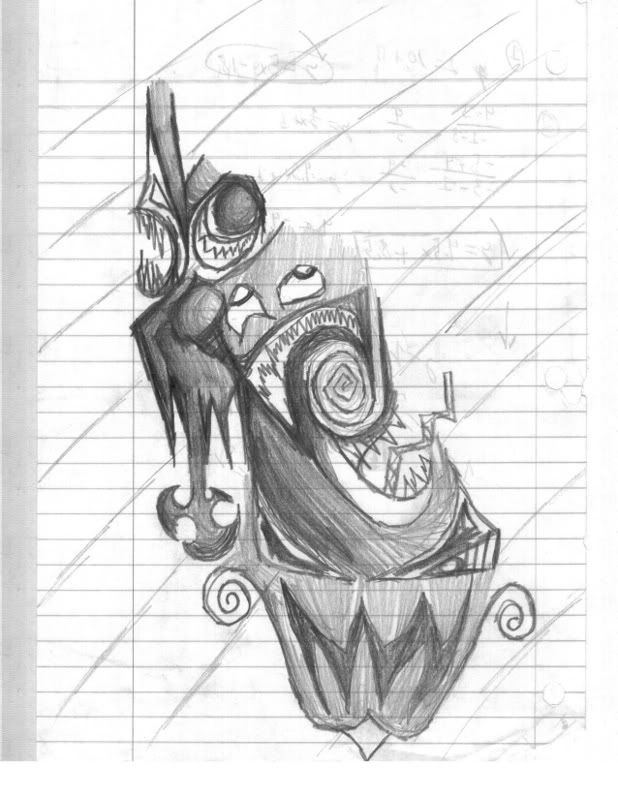 Actually I've tried doing the whole stick-figure thing and I hate it. I draw finished copy, going through all those steps takes too long. If something is going to be very detalied I'll draw it lightly so when I erase it, it dont leave too much of a mark. then I go back and darken it.
Reality, shamilty.
---
yea, i saw your lack of proportionality. ( i dont know if thats a word but hey :D ) but practice dude, practice.
---
Keep working on it, you'll get there.
I know it sounds heretical, but trace when you can. Use tracing to get an idea of the proportions, kind of block in the illustration.

Another thing you can do which is useful is working from a stickfigure out. Now with some 40k stuff it doesn't work: space marines for example are grossly out of proportion: Take a look at the some times.Take a picture of a space marine, and try and figure out how a body could actually fit in there, how the jounts would jive up...it doesn't work...so don't worry about that.

Grab a handful of minis and draw while looking at them.

Use a harder lead (lighter) and lghtly sketch in the outlines, basically block it in, then go back with softer leads and fill in the details.
Join Date: Jan 2007
Posts: 15
---
yea, ive tried the stick figure thing but it never gets past teh stick figure part. I do the lighter thing, and for x-mas got this really great thing that has a back light (like the thing they use for x-rays) for easy tracing. I actually was able to make it look like I traced without tracing, I could could "sight-trace"

but not so much anymore, will have more art on fri hopefully.
Lower Navigation
Art