---
Fair point regarding the wastage of equipment but post 24 straight out of the codex it states each ship is able to carry enough SW or bombard a planet. This would suggest that the ships are of similar size and while I have quoted 300, this is the minimum as by the definition of hundreds. In truth they could have 500 ships or even more, who knows?

In fairness I don't think it would be unreasonable for the SW to have recruited a few thousand since the Prospero days.
---
Last edited by Chimaera; 02-26-10 at

09:45 PM

.
---
Oh I'm sure over 10,000 years they've recruited 10's of thousands but I just don't believe they've ever kept the chapter much above 2,000 marines.
As you've shown the statement regarding the SW ships:
Quote:
is able to carry enough Space Wolves to alter the course of a war or cripple a city with a bombardment
I've put the appropriate word in bold: some of the ships- cruisers, barges, frigates etc can do both but some like Thunderhawks can carry enough SW to affect a war but not bombard a planet.
Also it say the fleet gathers at the tip of the Fang, and that hundreds of spacecraft are maintained in armoured hangars- this suggests to me that those hundreds of spacecraft are of the smaller variety to be able to be housed in armoured hangars. With the smallest frigate 1km in length I seriously doubt even the Fang could house hundreds of ships of the line or fleet escorts in it's uppermost summit- docking maybe but I doubt there's more than a handful of hangars for ships of that size.
---
Last edited by Baron Spikey; 02-26-10 at

10:22 PM

.
---
A Baron I am enjoying our tete-a-tete. You have missed a key word off the quote though and that is the word "EACH" which is right at the start. Each by definiton means considered seperately. Hence each starship can carry enough SW to alter the course of a war OR bombard a planet. This would intimate that a lot are of similar size.

Fair point about the hangars and frigates but the Fang is reckoned to be the greatest outside Terra. I would also assume the whole fleet wouldn't be at the Fang at the same time and in the same way dry docks are rotated for real life ship maintenance. Sure there will be a lot of smaller craft but the indication is there is also a considerable number of large craft. Another key quote is the Codex mentions "Were a traveller to somehow penetrate the thick stormclouds that girdle the Fang and shroud it from mortal sight, he would at the very limits of his sight see these starships arrayed around the tip of the Fang, seeming to him no larger than ravens coming in to roost". This would indicate the tip the fang had serious docking facilities although I admit hundreds arrayed at the same time would be unreasonable.
---
Last edited by Chimaera; 02-26-10 at

11:17 PM

.
---
Valid point- especially regarding the entire fleet not docking at once, but it's the idea of hundreds of the space craft being in armoured hangars that suggests to me that the majority of those craft are of the shuttle-sized variety rather than warp-capable vessels.
---
Quote:
random perculation of thought- the Ultramarines really sacrificed themselves during the Heresy and especially during the Scourging in their efforts to hold the Imperium together- 9/10ths of the Legion perished. Don't believe me? The Ultramarines Legion have been stated as having 250,000 Astartes at their height, but during their 2nd founding they supposedly founded 23 primogenitor chapters, that's a drop in numbers of over 225,000 marines...and yet by the end of the Scourging the Ultramarines accounted for half of all the Astartes.
Heresy+Scourging= Astartes genocide
The problem with those numbers is that although some sources state the Ultramarines Legion could muster 250,000 Astartes, the same sources state that the average Legion size was 100,000 - with one of the smallest Legions being the Raven Guard with 80,000.
My point is that these numbers are at odds with most Heresy authors which generally seem to put average Legion size at 10,000.
I personally prefer to take the larger numbered Legions as more likely, but thats just me. Regardless though, this effects the concept of Chapters reuniting in Legion sized forces quite a lot.
---
Quote:
I do love how we don't even need CotE to comment anymore, chances are he has already said something intelligent before that can be re-applied to the current situation.
Heresy's Background FAQ.
(Fluff Project)
CotE Reviews:
Prospero Burns
(HH Review),
Age of Darkness
(HH Review).
---
I have heard that the Ultramarines geneseed founded 60% of all the chapters and there are 1000 chapters. 60% of that is 600 chapters which is 600,000 marines.
If even a one tenth of the Ultramarines chapter, that would mean 60,000 marines which is more than equivalent to a legion.
---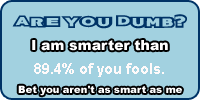 The Dumb Test
95% of teens would cry if they saw the Jonas Brothers at the top of a skyscraper about to jump. Copy and paste this if you are part of the 5% that would yell "DO A FLIP!!!"
---
3/5th of all marines are directly or indirectly founded from the Ultramarines (so around 600,000+) but they weren't founded at the same time. Only 24 Chapters including the Ultramarines were founded from the UM legion in the 2nd founding.
---
I hate chapters, It really just destroyed the Imperiums success. Though lol you could argue it did contribute to its demise. However due to the original legions being leaderless/ without primarchs. i think it was better to put them in chapters, due to the fact that I don't think chapter masters should be held responsible for a force as large as 100,000.
I personally don't think each chapter has only 1000 marines. If you think about it its pretty few due to the fact you retinues, transport drivers, pilots, and so many other positions to be filled as marines that it greatly reduces that number. Besides how do you keep track of fallen marines during long wars and crusades? "Battle Report: two dead marines, make to scouts into marines"? How about lost contact or lost companies? And how are the chapters enforced?
In my opinion they should all give the "Dorn Middle Finger" and begin the process of "crusades." That way if anyone asks they can just be like " I dont give a #### we are all in business we don't have time to count 1000 marines."
---
Last edited by ckcrawford; 02-28-10 at

10:49 AM

.
---
Most Chapters (ie. 99%) have roughly 1,000 marines not 2,000. You do realise the Chapters didn't come into existence when the Primarchs disappeared right? They were around before then, most of the loyalist Primacrhs didn't begin to disappear till about a century after the Heresy.

'How do you keep track of fallen marines?'

By keeping records, each chapter will have extensive records about every marine, and they don't instantly convert 2 scouts into marines as soon as they find out a marine has died- it won't be until the company (or whatever size force) retires from a conflict that losses will begin to be replaced.
The Chapters are enforced by adhereing to the Codex and being policed by the rest of the Astartes and the Inquisition, a case in point would be the Black Templars- if anyone could prove that they are as large as everyone suspects they are then they'd be pursued by the Inquistion (and a number of Astartes).
---
Yes I do understand that they came before primarchs disapeared. I just agree with the idea that at least in the year 40000 that it works well considering the circumstances. And yeah I miss wrote that about 2000 to 1000, Il fix that.

However, the fact about lost companies and bad communication has happened so many times that I wouldn't be surprised if a chapter master refilled his strength in fear of being understrength. A general is always concerned at the amount of man power, in this case the lack of man power.

Concerning the "Crusade Doctrine" I think that this would be very beneficial to the Astartes and the Imperium. If I could arrange it lol, I would have each crusade comprimised with 1000 marines each with its own Commander or Chapter Master. The entirity of its leadership would be made up of a council with chapter masters. One would be voted as "chief chapter master" and therefore have a reign for a certain time. That way a legion under a crusade doctrine could never be ruled over by one individual and in that sense not create a tremendous rebellion or turn to renegade or chaos. Thats the best way I think Guilleman would be happy without using the dumb chapter rule.
Lower Navigation
Chapters into Legions (Pulling a fast one on Guilliman)