---
And games done!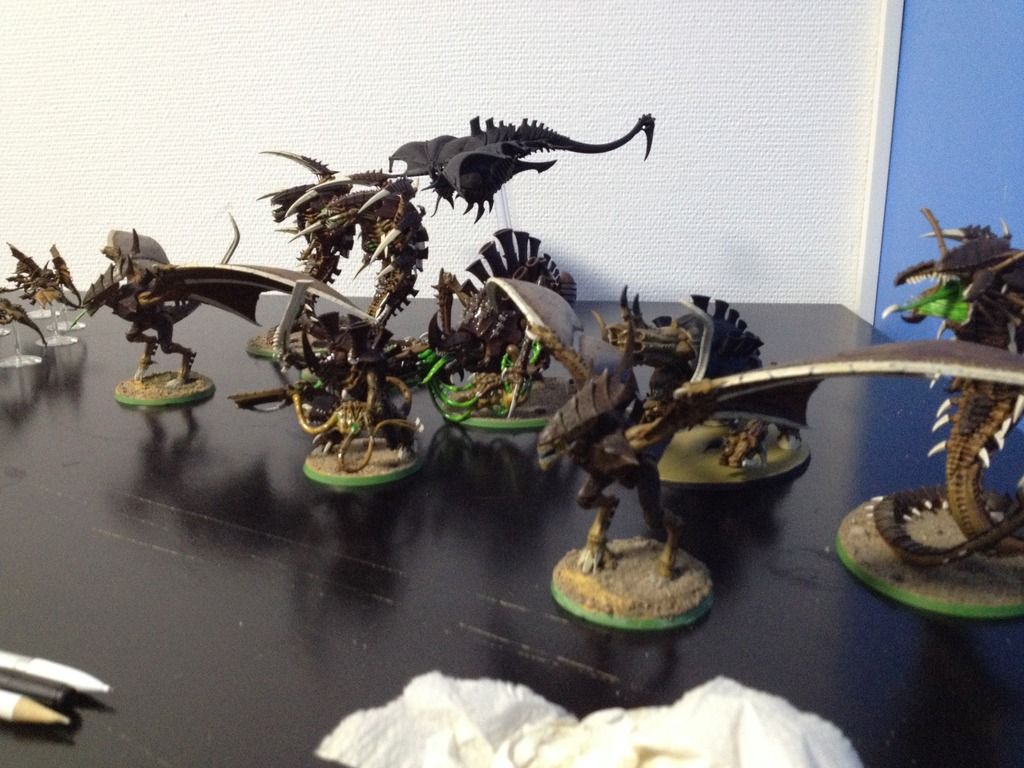 Big bugs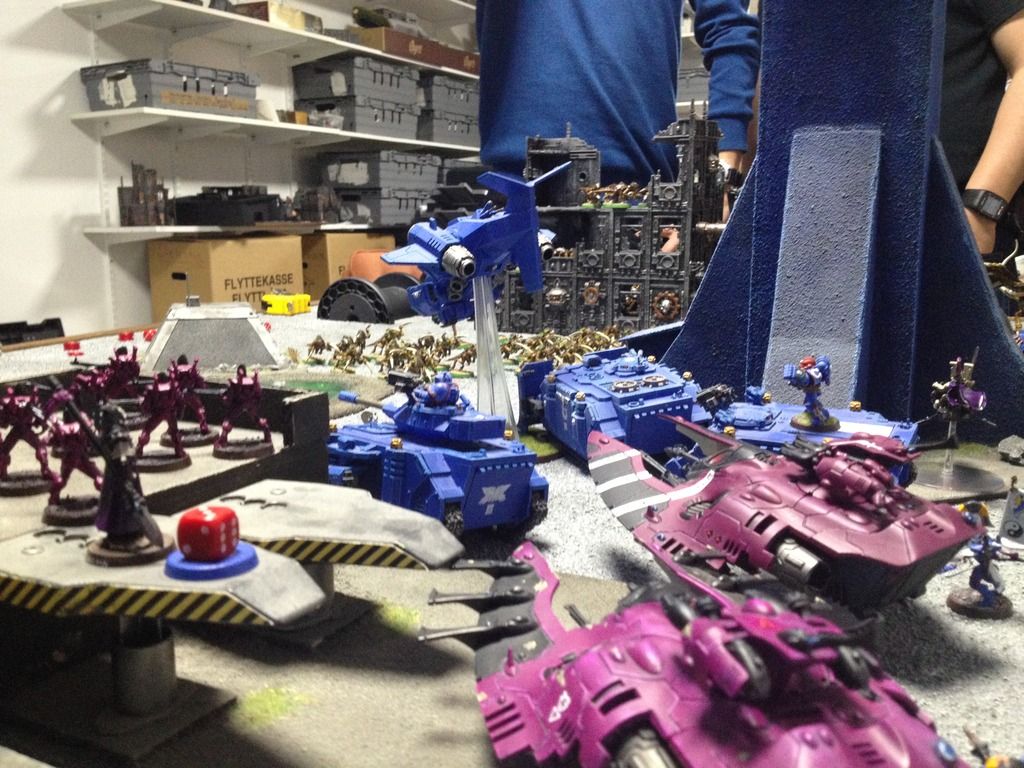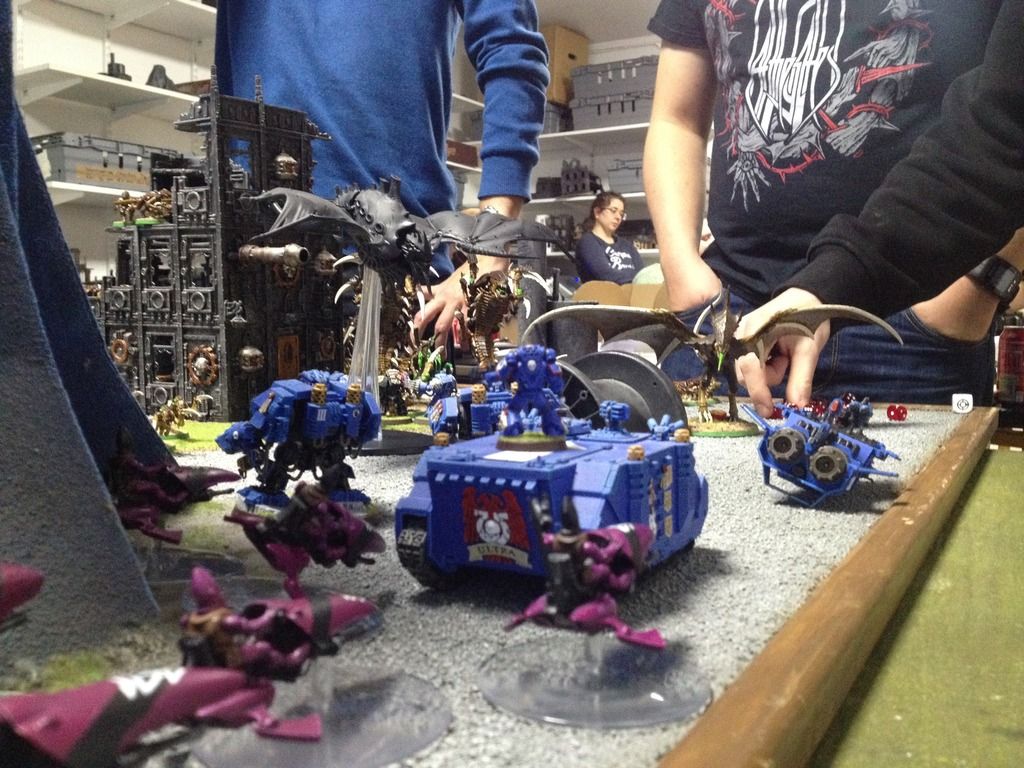 Here they come!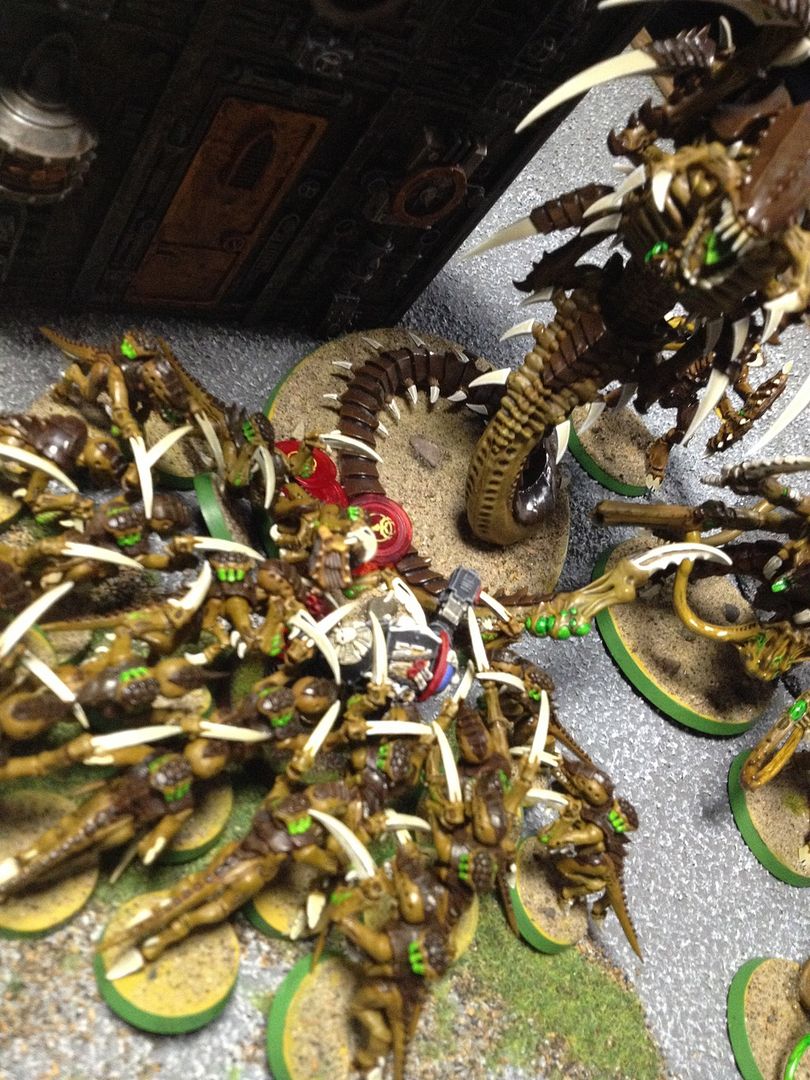 One heroic Chaplain.
Full battle report in a couple of days.
---
Good to be green
Barks Dakka Ladz
: W3-D2-L3
Altansar Eldar
: W3-D0-L2

---
Last edited by Moriouce; 12-03-15 at

09:54 AM

.
---
This saturnday the battle was finaly fought!
Eldar and Ultramarines forces minus 20 marines and 10 terminators.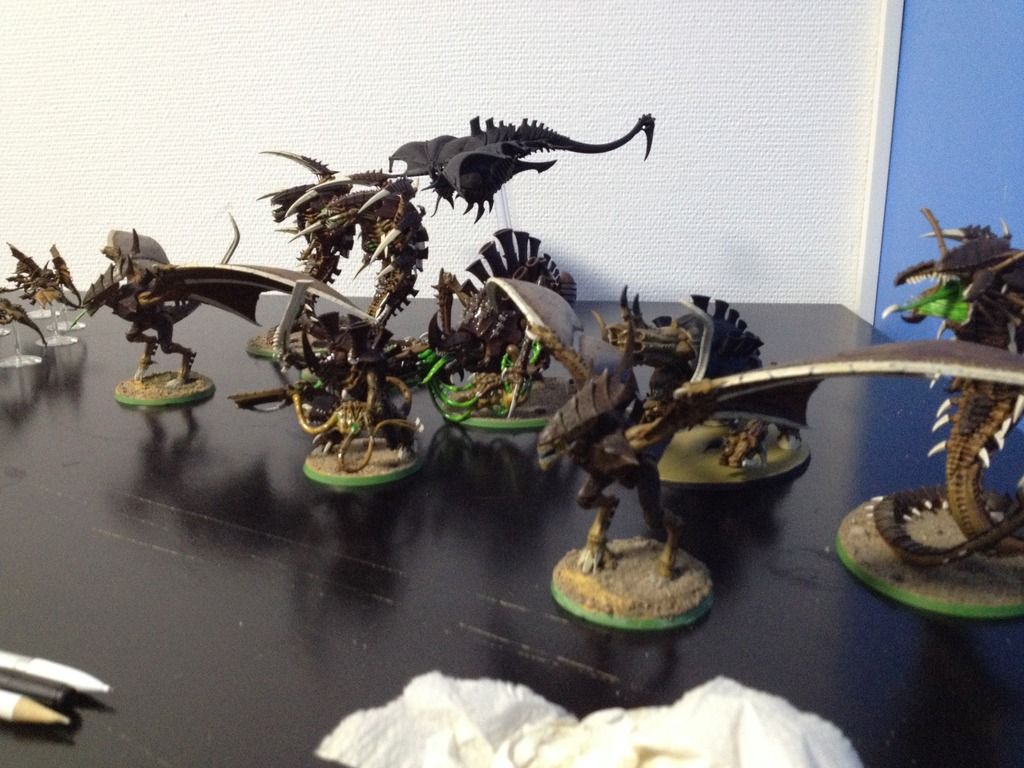 The Tyranids big bugs. Another 100+ critters still in boxes.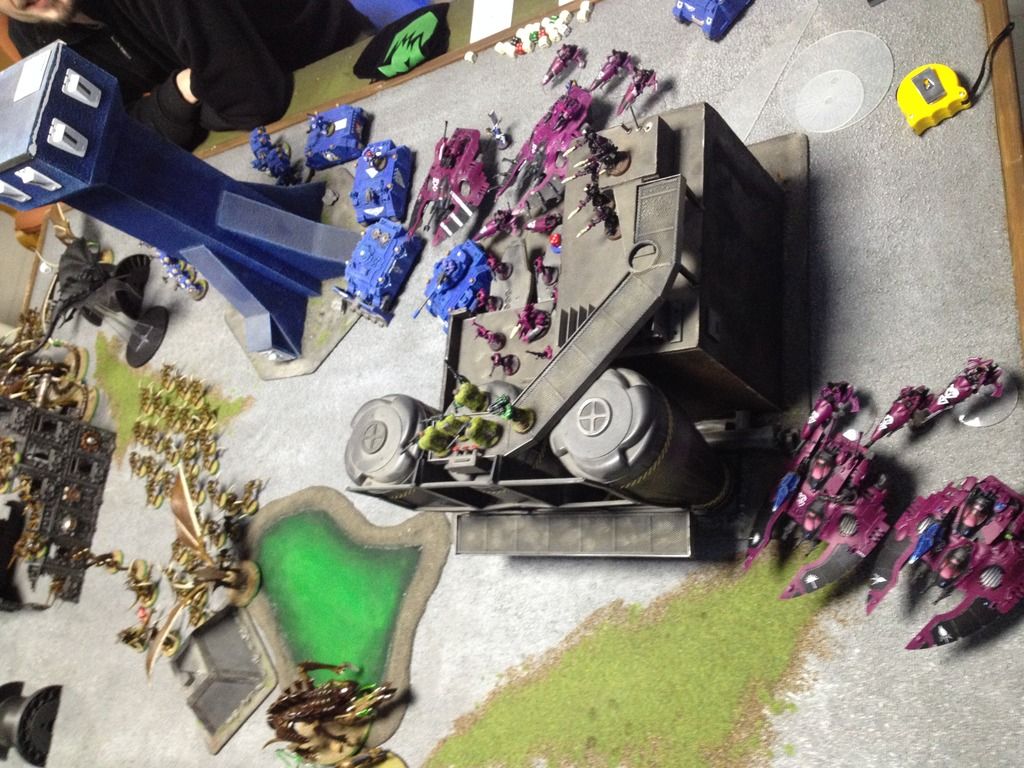 The field of battle at the start of tyranids turn 2. They are closing in towards our right flank.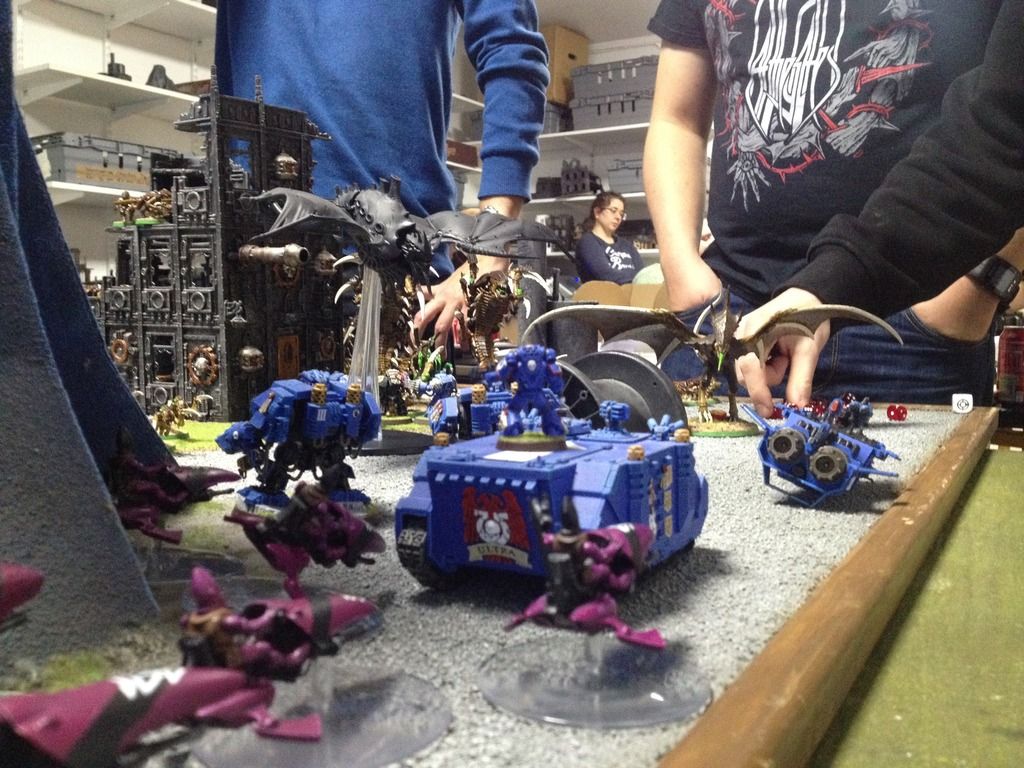 After movement in Eldar/Ultramarines turn 3. My jetbikes shift to the right to lend some support. Battle is joined in the shade of monsters.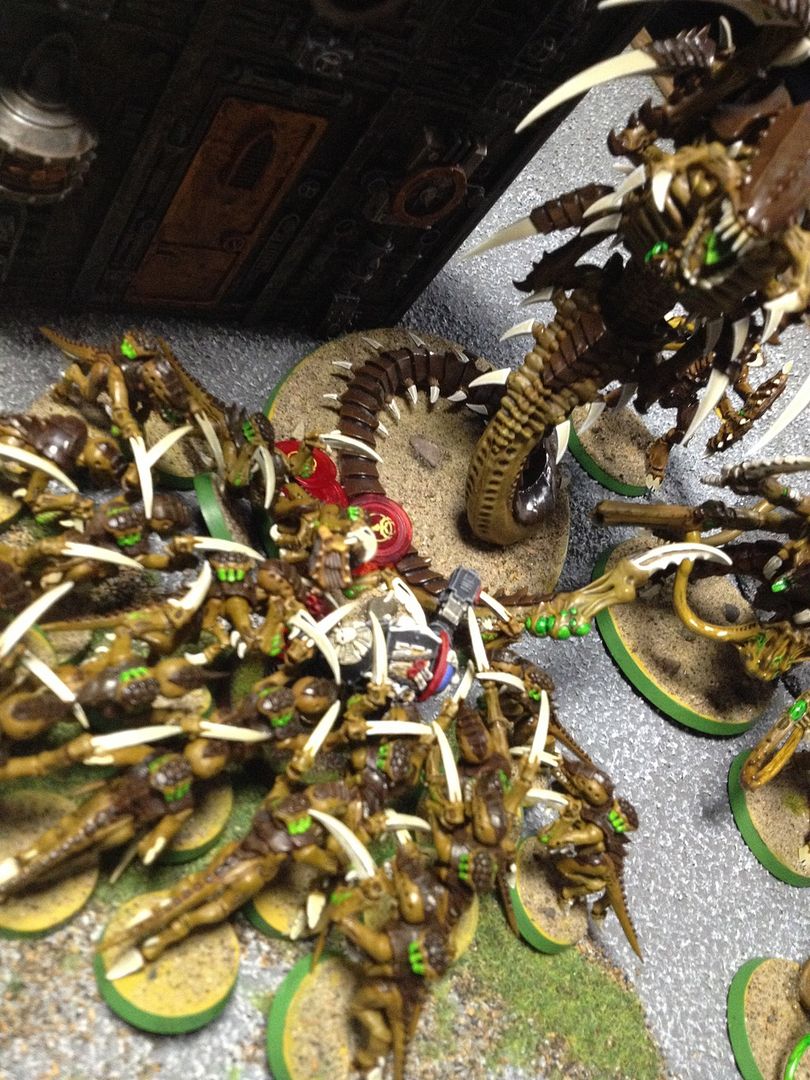 A heroic last stand by the Ultramarine Chaplain.
I'll post a full Battle Report soon to show how the game ended.
---
Good to be green
Barks Dakka Ladz
: W3-D2-L3
Altansar Eldar
: W3-D0-L2

Lower Navigation
Against the Swarm 2vs1 3500pts