---
This is the point were issues arise with any film reveiw, you read what the reveiwer thinks of a film, not what you think of it. I do have to say though I am as disgusted by the treatmeny of the young actors as anyone, however that does not change the fact that it was a good film for it's genre, was incredibally popular with both the general public and critics, and an overwhelming success. ANd if I am totally honest if I was given the opportunity to do the film for terrible wages I would just so I could go to the Oscar's, and if you watched the news the children don't like the media folk feeling all bad for them because to them they were paid more thanan adults wage for the film.
---
Do not disallusion yourself brothers, today we die, our bodies broken and our souls shattered, we will be remembered as corpses on a battlefield.Raise hell my brothers for one day our great Father will hear of our struggle, and he will be honoured to call us his Sons. In death our Glory shall become eternal.' Karik Farron, 1st Lord of the Dark Scorchers at the Fall of Kempar.
'like a blind man in a dark room trying to find a black cat that isn't there'-imntdead
---
Less angry truths, more funey picture action!!!

And now we must kung fu fight hu-ha-hu!

*Blinks* Wow, I serriously need to get a hoby... shit.

Anyway, I thaught that movie looked like crap and refused to see it with my mom. I now feal vindicated.
---
"A true king is never alone, his will is equal to the will of all of his followers."
-Alexander the Great, kind of
---
Haha, it's not angry. Tom and I have an understanding when it comes to movies.
I'm an emotionally crippled cock and he's an easy to please pussy...
---
hmm... I think I'll have to take an opposing view on the exploitation thing really. Not that I think exploitation is a good thing, nike and sweatshop owners can get fucked, but I don't think the guys here are nearly on the same level as them.
Was watching
this
, and thinking "damn, that sucks, they got shafted".... but then there's the last 30 seconds, where it mentions that the film producers have funded them going to school, gave them a trust fund for when they finish school (thus ensuring that they'll actually work towards getting an education) and their parents have been given money to buy new houses.
You see, getting 50c a day, leaving little chance for a decent education and being treated like shit by their employers is what they'd be doing if they worked for most of the other places over there. Getting 3 years worth of wages, a guaranteed education, with a trust fund at the end and a better home is a shitload better deal.
Meanwhile, I would like to see them putting more back into anti-poverty programs in the area, but shit, here's the thing, they're movie makers, not philanthropists, you can't expect anything. I should give more money to charity as it is (and I do give a decent amount anyway), but you can't expect that of everyone. Someone wrote a book, it was turned into a movie, it was acted in by people who got paid, and a whole lot of investors made lots of money back. That's how the movie business works, any charity on top of that it great, but sometimes it just doesn't work like that.
The only problem I really have with this controversy though? The take home message from it for directors and studios who might make a similar sort of film is to just use rich kids, and have them act poor. They could have gotten away with the same price, and there'd be no controversy - because the story that the tabloids love is that these kids who made this big world famous movie are still living in the slums - its a powerful image. If they were just Indian suburbanites, fuck, no one would give a shit.
So next time, some rich kids will get a chance, some poor kids will lose out on a future. Or they'll just say "fuck it, lets just make Indiana Jones and the curse of the Inflamed Prostate", and we won't get what is a great movie.
Though I didn't really think it deserved the best picture oscar....ah well, still a good film.
...And sorry to do a shitty rant all over your brilliant thread
I'm just rant-y at the moment.
---
PubHammer Brisbane
It's all in the name.
Looking for a club in Brisbane, Australia? Come and enjoy a game and a beer at our friendly club in a pub, Sunday nights from 6:30. All brisbanites welcome, don't wait, check out our
Club Page on Facebook
for details or to organize a game. We play all sorts of board and war games, so hit us up if you're interested.
Update:From the 25th of May 2014 we'll be Meeting at The Junction pub in Annerley, opposite Ace Comics and Games
Still playing 40k, Warmachine and board games of all sorts!
---
Last edited by maddermax; 03-04-09 at

11:19 AM

.
---
No it's all good mate. You're entitled to your opinion.
I have a few more reviews to do but I'm not finding the time.
Luckily I've been watching Heroes and BSG the alst few nights or I'd be fucked.
Valkyrie, Personal Effects and The Unborn.
Senior Member
Join Date: Oct 2008
Location: Scotland, just north east of aberdeen
Posts: 678
Reputation: 1

---
I highly recommend Valkyrie. It is a great movie and it touches on something that I have never seen before only read about.
---
Personal Effects


http://www.imdb.com/title/tt1138489/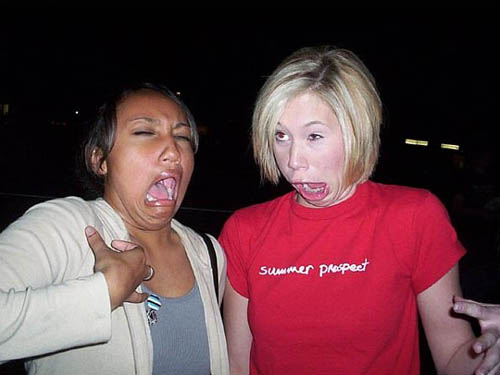 ---
Let me guess,
Old, Lost, What the F***
---
a chick movie
---
kroot mercs
W-D-L
12-2-4(i know surprising)
Lower Navigation
Jez's Illegally Downloaded Movie Picture Reviews (Adult Themes)