Sick of buying Terminator Lord boxes just for the lightning claws because they're always out of stock on bitz sites? Doktor von Svartmetall has the cure!
For this, you will need 3 Spawn spiny bits, and any power fist of your choice. The pint of Carlsberg is optional :D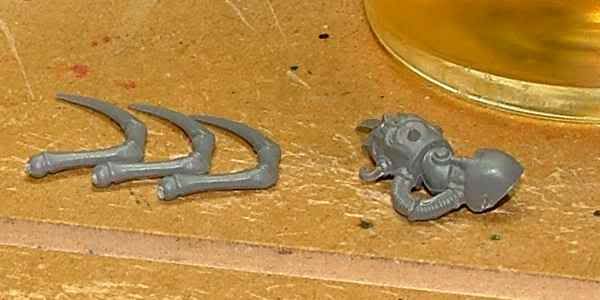 First, trim the fingers off the power fist so you have a smooth surface where they once were: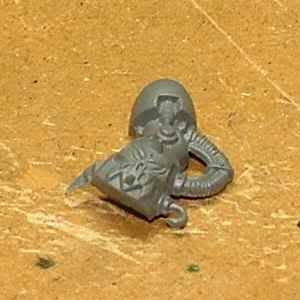 Next, trim the bases of the spines: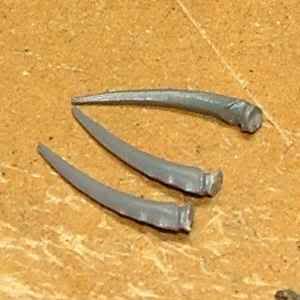 And - in an unexpected plot twist - glue the spines to the fist: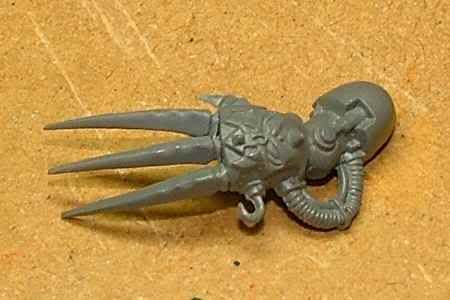 I've put the spines in an even, level position for the purposes of this tutorial, but obviously you could have them in all sorts of angles depending on how you trimmed the base of the spines. Also, I'd recommend using a tiny bit of green stuff to smooth the joins between the spines and the body of the power fist.
Voila! A perfectly decent lightning claw for your Chaos Terminators; here it is
in situ
on my testbed Plague Terminator: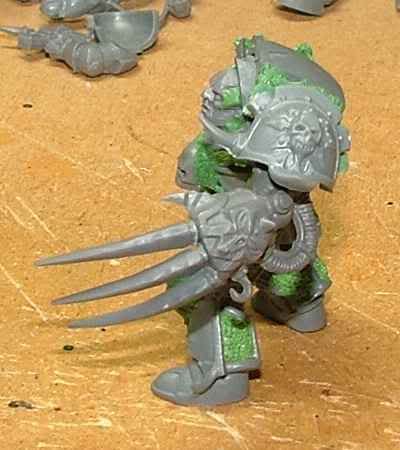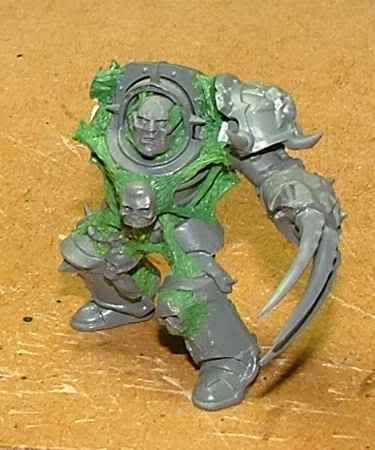 Hope this helps
__________________