As i stated in the MLP Kill team thread I had planned several ideas for what I wanted to do and after reading feedback from that thread and bouncing it off several people (some of whom thought I was insane, if only they knew @.@) I decided that I would go ahead with this side project. Also i needed a break from things and this seemed like a good way to do it.
As such the first thing i want to say is that I have never used greenstuff to build anything, the most i have used it for is filling in holes or things. So some of the conversions are gonna look a bit weird and any help with that is appreciated. Ill try and lay out the different customizations im planning for each model and some pictures will hopefully make it easier to get where im going with it.
For now the first post shall be of the greenstuff and the design notes for the first of the ponies im attempting. Due too having to order some parts since they weren't available to me I decided that Pinkie Pie would get the first work.
Pinkie pie shall be the Techmarine of the group and with that I will also be building a special Drop pod to go with her later. But for now I took a standard techmarine and removed his power axe and replaced it with a greenstuff candy cane (or power cane) if you wanna call it that.
I do have to clean it up a bit more but im scared of breaking it and having to recover it over ><. any help with that would be appreciated.
Following that is the modification of one of the power claws that shall become the Gummy claw in honor of the favored alligator. The eyes will hopefully come out well and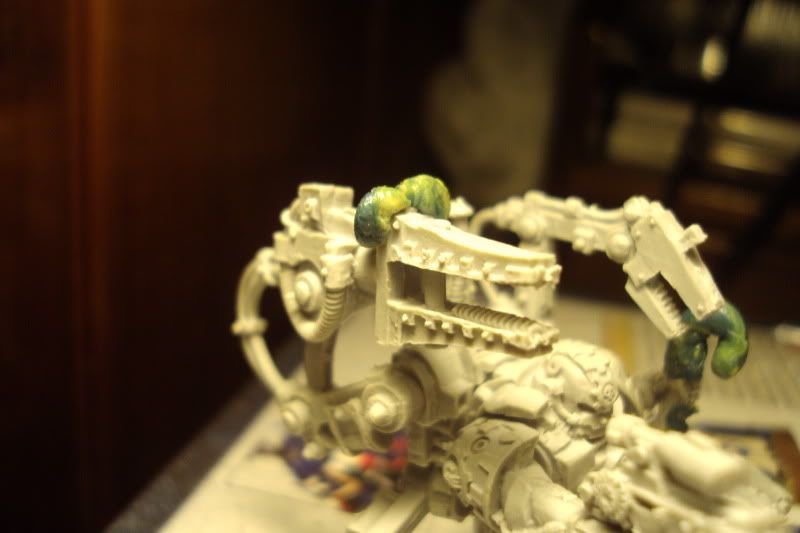 lastly for the green stuff modifications i wanted to give her a cupcake some where on this model and decided that her backpack could be the place for it. So....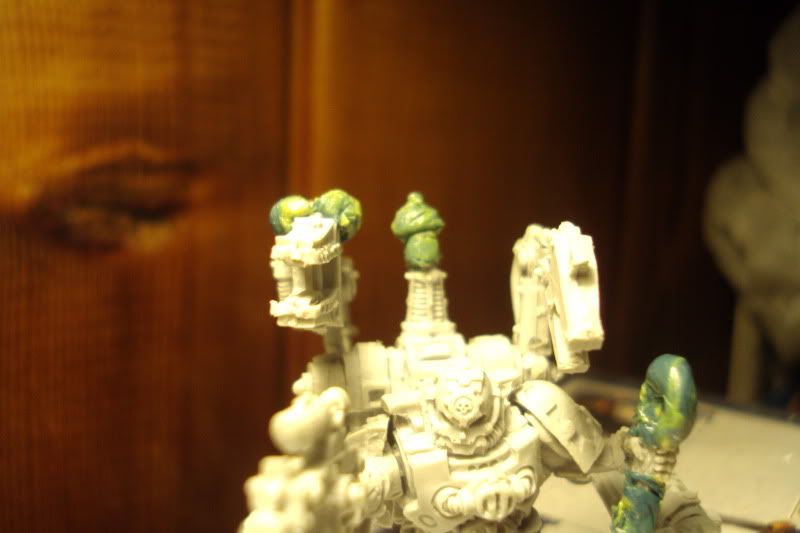 and yes it sorta looks like a mushroom T__T lol i just couldn't figure out how to difference the two at this stage. aside the little cherry on top and a few lines i did to try and make the swirl affect.

Any and all C&C before i take this to the spray and begin the paint job on it would be a big help.

I will also be making some fluff possibly if i can get this all done.

I have a few more ideas to add to pinky like some streamers on the base to give it a party look and maybe a hair style XD if i can figure out how to do her bouncy hair look.

Hope you enjoy and hope to get more done to show it off.

__________________