The Vanguard of the Eclipse.
Excuse my desk, I have the Creeping Mess from all the converting and stuff.
Here's what I have currently painted:
12 warriors, and 3 scarab bases.
10 Lychguard and the Wishmaster (Obyron)
5 Immortals and the Dreamslayer (Imotekh)
2 Destructeks with pulses and a Stormtek and the Wayfarer (Zandrekh)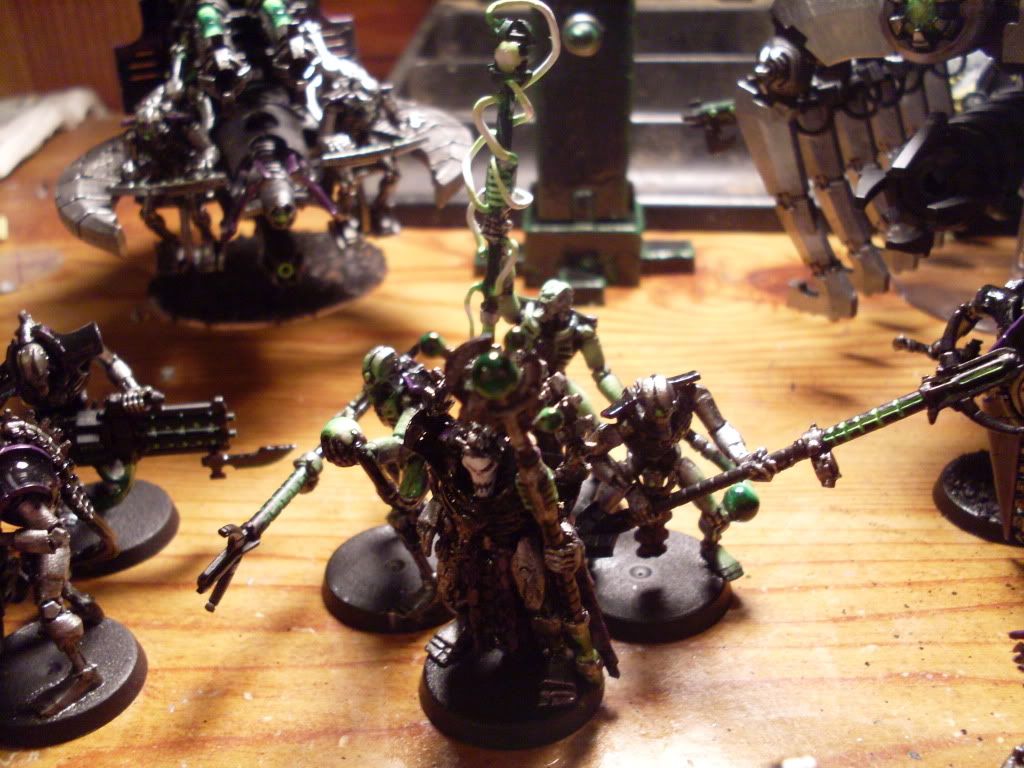 One of my Annihilation Barges (The other will be arriving in the mail shortly)
My Doomsday Ark. Still needs a lot of detailing but its table ready.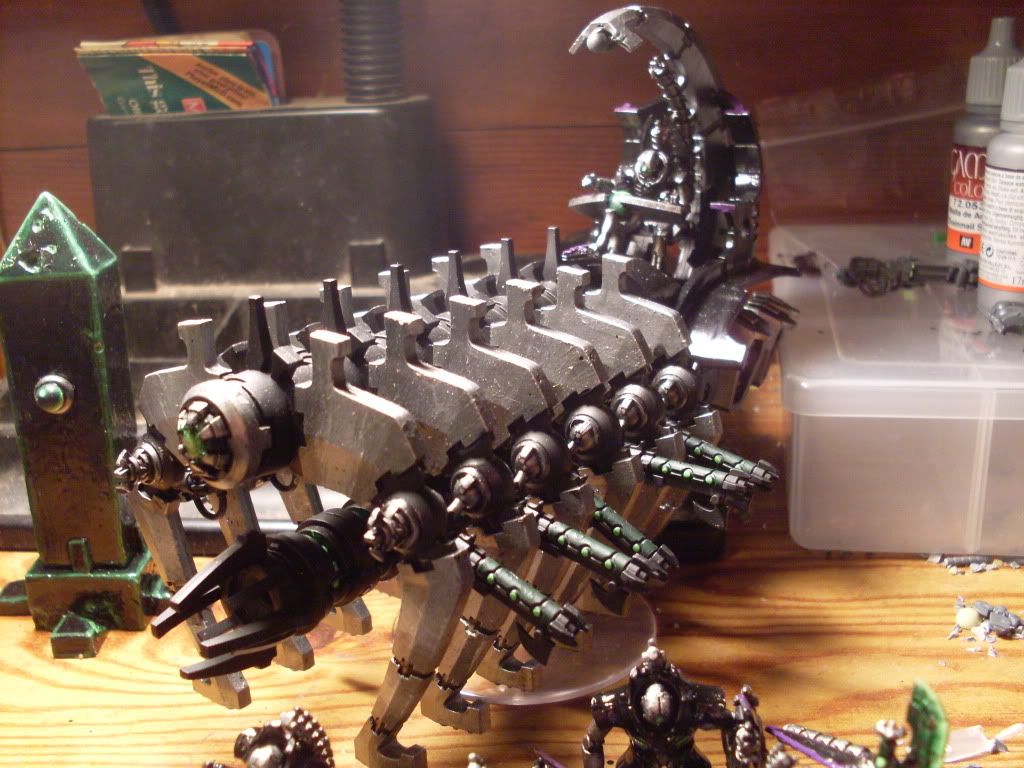 And my Obelisk which is basically my objective marker.
__________________