Eldar Webway Portal
---
Just completed my first piece of Eldar themed terrain for my Ulthwe Eldar army to fight over. It measures 12" diameter and approx 7.5" high.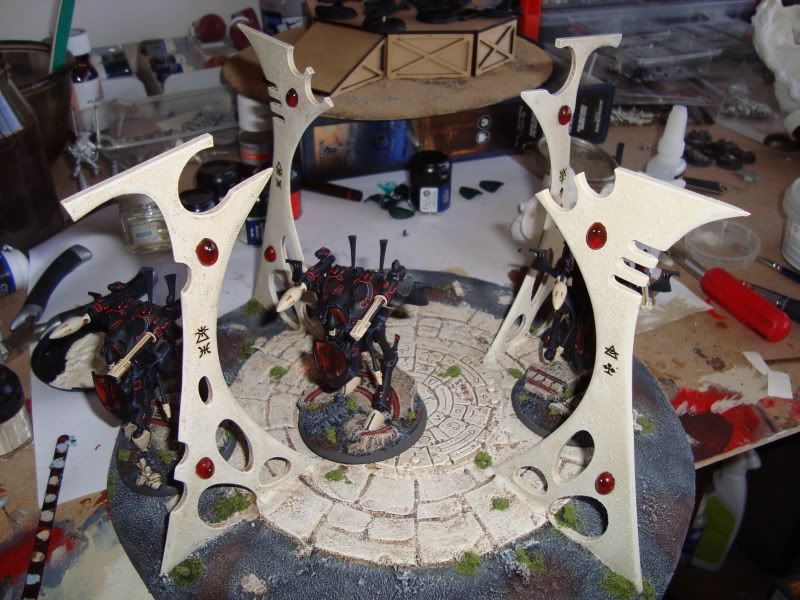 ---
Wow, that looks awesome, man! Have some rep! I made some myself, but they're nowhere as good as yours! Mine just came from WD templates.
---
WOW! great job! im working on one that is not coming along so well.
---
What'd you use to make the wraitbone? Is that plastic card or styrafoam?
---
Fight for freedom against the undead Emporer!
---
That looks awesome mate, have some rep.
---

Quote:
We don't need to use any military force to defeat the imperium, we'll just send GW legal at them. As soon as they see the first sign of a thunderhawk gunship, their IP infringement addled brains will go into meltdown - they'll smash everything out of the sky with cease and desist letters.
Lower Navigation
Eldar Webway Portal