---
The Vanguard of the Eclipse.
Excuse my desk, I have the Creeping Mess from all the converting and stuff.
Here's what I have currently painted:
12 warriors, and 3 scarab bases.
10 Lychguard and the Wishmaster (Obyron)
5 Immortals and the Dreamslayer (Imotekh)
2 Destructeks with pulses and a Stormtek and the Wayfarer (Zandrekh)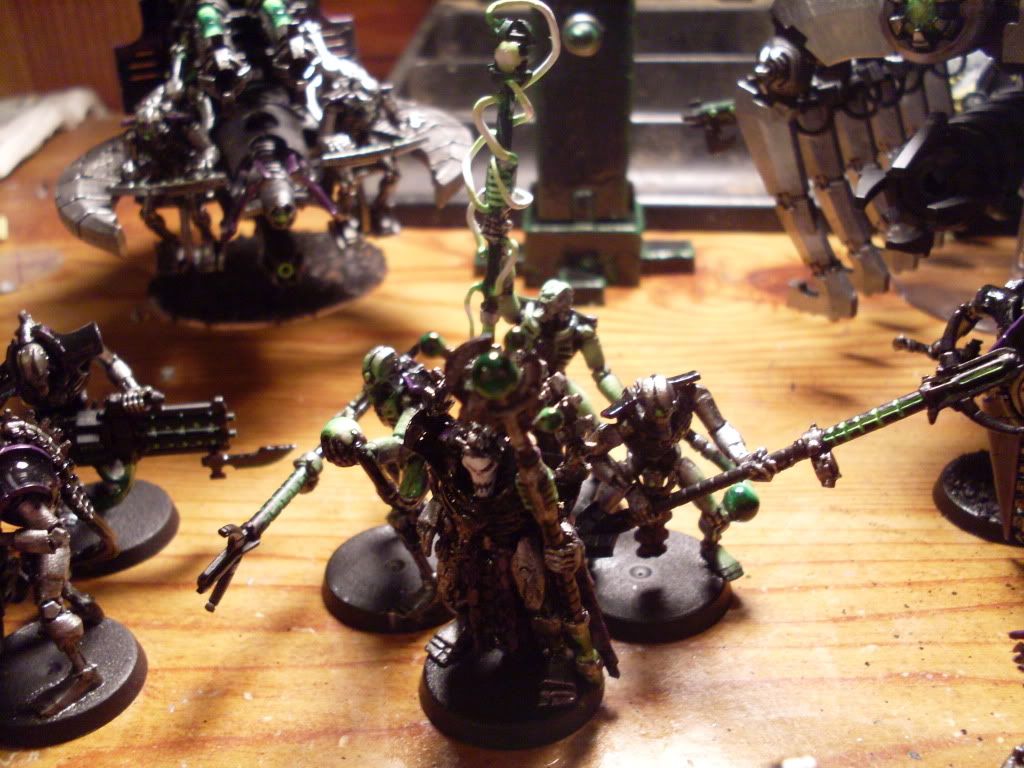 One of my Annihilation Barges (The other will be arriving in the mail shortly)
My Doomsday Ark. Still needs a lot of detailing but its table ready.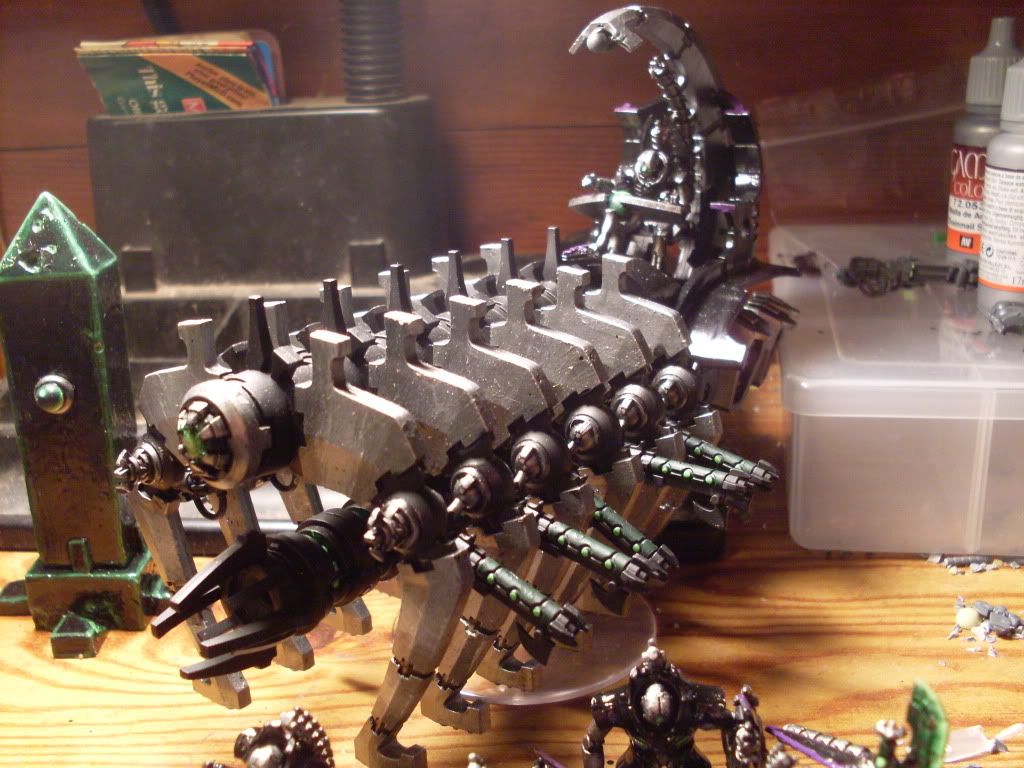 And my Obelisk which is basically my objective marker.
---
---
Update for the undead warband, tidied up added a few new things, let me know what you guys think.
First up is Vampre and his 3 Dregs
Then the ghoul hero and his minions
Necromancer, Warlock and Witch
The stars of the warband, the zombies!
and my count as ogre merc.
---
Damned Revenants Chaos Warband - 1381 points
The Defiler's Body is missing, mostly because I stopped playing for a couple years, and tried to find my lost units for a while.
---
CHAOS SPACE MARINES - "Pain is my ally, let me show you!!"
My YouTube channel:
AzNFClan
My Website:
GamersHaus
FACEBOOK:
GamersHaus | AzNF
TWITTER:
@GamershausAzNF
---
Last edited by J_PikaChua; 04-26-12 at

08:18 PM

.
Junior Member
Join Date: Jul 2012
Posts: 1
Reputation: 1

---
Some really awesome stuff in this thread. Finally getting around to painting some DE of mine, will try to post soon, so please, let me know when you think then. :D
---
What are the blue things?

I know at least one of them is a Fantasy model. What are they?
---
---
Those Thousand sons are awesome. I am also curious to know what those blue things are, psychic constructs or something?
---
I believe they are supposed to be the Thousand Sons' Tutelaries like what they have in the book "A Thousand Sons".
---
My youtube channel
. Feel free to stop by and have a look if you're interested. I do Airsoft, some warhammer related videos, and gaming videos.
R.I.P. Uncle Lee. You will be greatly missed by us all. We will see each other again some day.

Quote:
Remember kids: Violence isn't the answer, its the question. The answer is yes.
---
here is the painted part of my good old truthful army :-)
Junior Member
Join Date: Dec 2012
Location: Edmonton , AB
Posts: 23
Reputation: 2

---
So here is my first attempt EVER.

Progressing slowly.

started with DA due to the Dark Vengeance Box i got myself for Xmas

PS i now noticed that my phone's camera made everything TOO bright :/
Lower Navigation
Your army/armies (pics are encouraged!)