Member
Join Date: Oct 2008
Location: Regina, SK
Posts: 46
Reputation: 1

Wet palette homemade style
---
And now the pictures... I must say this wet palette works great. Paint been on there 5hours or more and not dry at all. Paint not thinned out either tested it and covers the same.
Its made from a Bacon container i found from a bargin store. [Cheap] But perfect.I used air vent filters for sponges, they hold the water just fine and baking parchment paper on top works for the palette surface.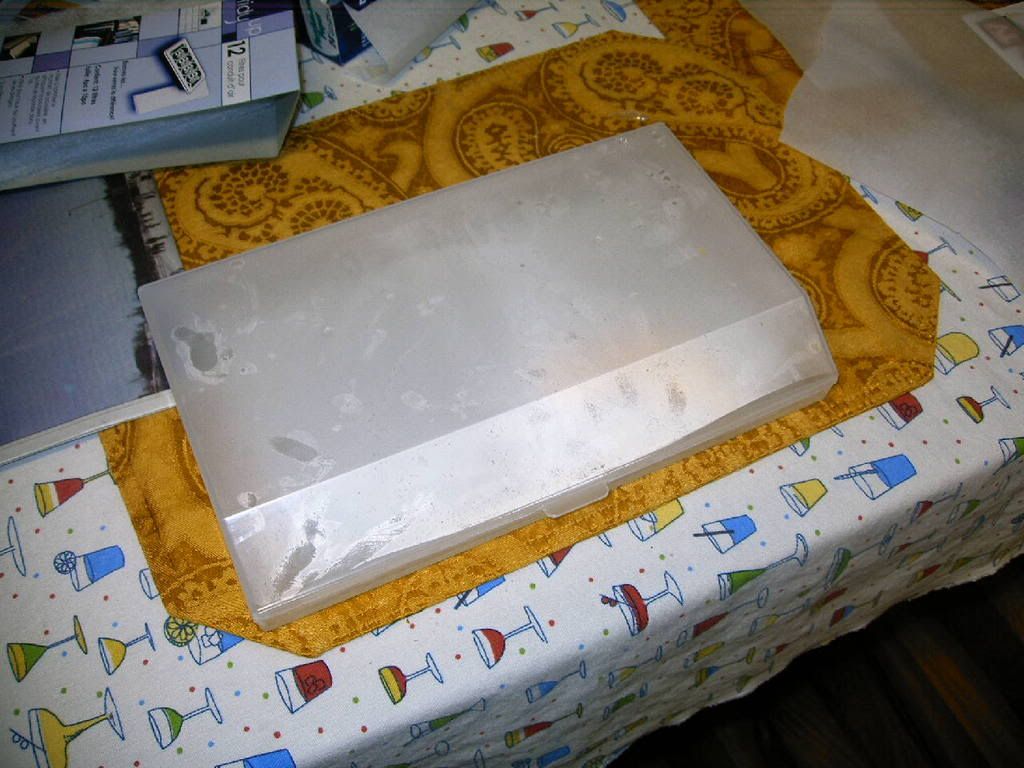 Paint is great after more then 5-6hours
When open i can place paints I am going to use:D Shameless plug for Vallejo Paints.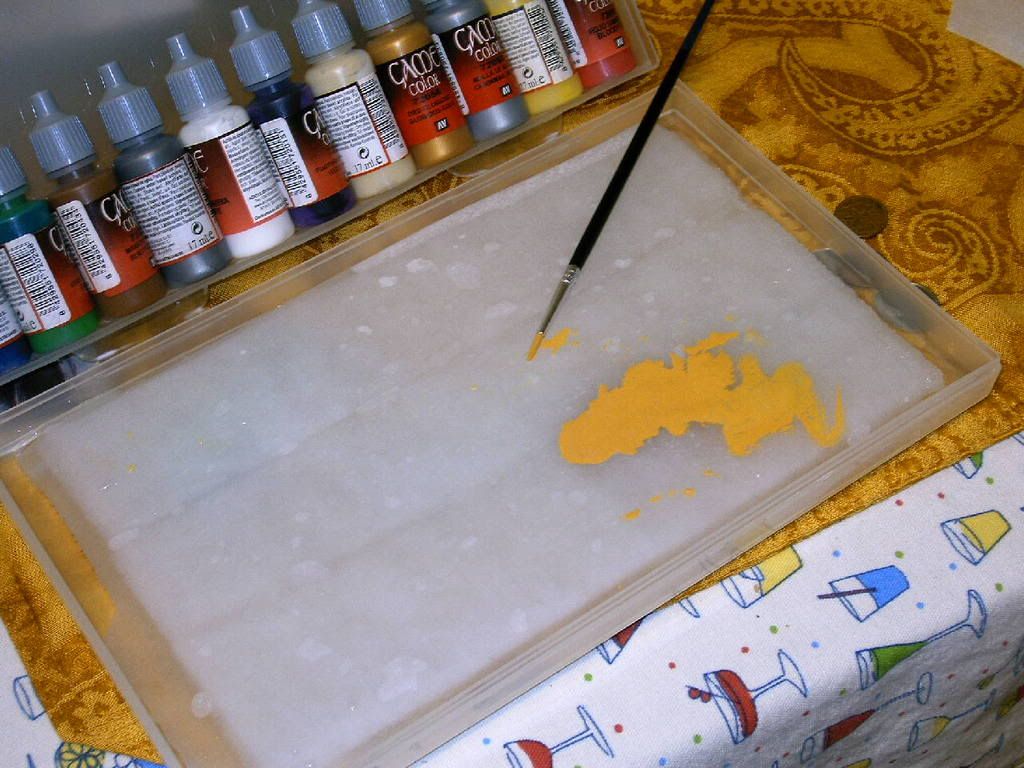 Over all it seems to work great for keeping the paint not drying out. I will try it out full scale tomorrow. Plus post how well it kept the paint from drying over night.
---
Interesting idea, I might just have to make me up one.
---
I made one a week or two back and I'm not regretting it at all. I've left paint for a couple of days and although a little tacky, with a bit of water it was perfectly good to paint with again.

These things are awesome, make one, it's far too easy.

For the most basic wet palette, all you need is:

Greaseproof/parchment paper
Kithen roll
Old plastic takeaway container with lid

You don't even need sponges to hold the water!
---
Critta, what brand of Greaseproof/parchment paper are you using?
---
Your toast has been burnt and no amount of scraping will get rid of the black bits.

---
Just the stuff that was in the kitchen for cooking, some kind of generic supermarket brand, probably from sainsburys as far as I remember.
Hang on, I'll get 'er at home to check
Yep - she confirmed that it's Sainsburys own brand
---
I also use one of these, I have had it for about 6 months now and it is vastly superior to a 'dry-palette'. Personally I use flat kitchen sponge to hold the water (saves it slopping about when I move the thing around), Morrison's baking parchment and an old ferrero roche (poncy chocolates) tub since it is a nice size.

One problem I have with it is foundation paints tend to separate very quickly if thinned, the answer is just to re-mix regularly since if you paint with the separated stuff it doesn't go on well.
---
I'll have to try this. Have all the bits to do it, and was tempted when I saw Damned Fist's Wet Palette tutorial. I use a palette that is recessed so the paint collects and tends to stay wet - perfect for layering, but this seems better.
---
---
I think I may need more water in my palette as the partchment tends to not obsorb the water very well as it is shiney on one side.
---
Your toast has been burnt and no amount of scraping will get rid of the black bits.

---
I cant even paint without one anymore. I use tupperware and sponge.

Sure your not using waxed paper humakt? my parchment doesnt have any kind of shine to it. Could just be brand though.
---
Trust is a dagger, the hilt as sharp as the blade.
Death to the Imperial dogs
.
---
Dont think it is ...... I'm off to Sainsburys at the weekend to pick up some of thiers to see if works any better.
---
Your toast has been burnt and no amount of scraping will get rid of the black bits.

Lower Navigation
Wet palette homemade style