March Painting Deathmatch: HQ/Lords and Heroes
---
Painting Challenge: HQ/Lords and Heroes!

Hello everyone! Welcome to the thread for the March Painting Challenge!
Rules
A category is decided upon before each monthly painting challenge, this months' being HQ choices for Warhammer 40k or Lords and Heroes choices for Warhammer Fantasy. LotR, Specialist Games and Non-GW Games models are allowed, but please send me a PM or post here if you want to use one of these so I can judge whether it will be an eligible entry or not.


To enter the painting challenge, the miniature/s you are painting must not be painted before starting and picture proof must be shown of the miniature/s 'pre-painted' (unprimed, undercoated or if you are repainting and old miniature - in its' original paint scheme) otherwise your entry will not be eligible.


You may join the painting challenge in progress at any time, but must submit photographs of the completed miniature by midnight GMT of March 31st, 2012. WIP images are welcomed and encouraged.


Miniatures that are completed in time will be eligible to win the challenge. The challenge winner will be decided in a seperate voting thread by the Heresy Online community where each member will be able to choose their favourite 3 entries (the voting process will be explained further in the voting thread when it is posted). Votes should be cast not simply on painting skill, but on merit, including creativity, application of painting techniques, individual artist improvement, etc. There is no prize available for the winners of this challenge, the challenge is solely for community participation and as an incentive for people to reduce their backlog and improve their painting skills. However there will be a thread posted each month announcing successful participants and another thread detailing all past winners of the challenge.


Winners from the previous month are able to participate in the next months painting challenge, but they are not eligible to win in consecutive months.
This is not the year long Army Painting Challenge run by humakt but a separate Monthly Challenge run by myself. Though entries in one can also be entered into the other (assuming it fits into the category chosen for this challenge).
Good luck to all participants!
PS - If you have any feedback on the running or structure of the challenge itself throughout the course of the next month, please let me know as we will take into account any feedback due to this being the first official monthly painting challenge here.
---
Regards,
Jake.
Here's mine: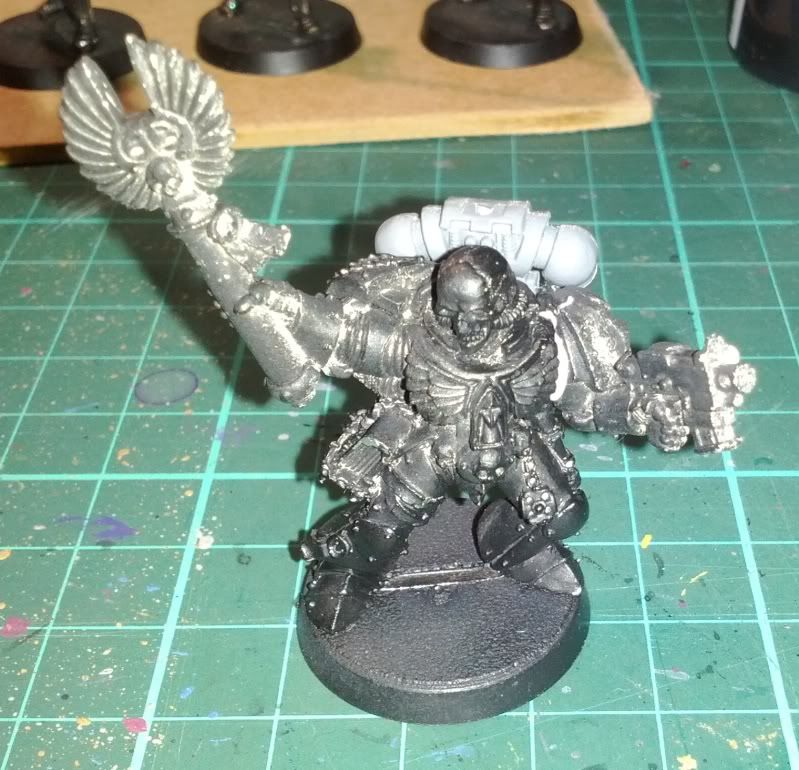 Chaplain Shisai.
---
"Wulfe gestured around at the strange metal buildings. He didn't like the angles, the proportions, the lines. They didn't look like any Imperial buildings he had ever seen, and that made them wrong."
Sorry for the shocking picture but here you go.
Proof pic. (i'll prob do one WIP and then the final pics.)
---
Taking limited free commisions again. PM for info.
Senior Member
Just like in the army painting challenge I'll be doing this guy:
Banner isn't attached yet but it hopefully will be by the end
Good luck everyone
---
Last edited by Turnip86; 03-02-12 at

02:04 PM

.
I only did that because its how it was for the themed competition wasn't sure so i did it to be safe.
---
Taking limited free commisions again. PM for info.
And I think I'll follow your example Stevey. Here's my entry:
Please ignore the "black nail" - its not fungal nor is it a style choice - its just overspray, honest.
---
"I refuse to prove that I exist," says God, "for proof denies faith, and without faith I am nothing."

"But," says Man, "the Babel fish is a dead giveaway, isn't it? It could not have evolved by chance. It proves you exist, and so therefore, by your own arguments, you don't. QED."

"Oh dear," says God, "I hadn't thought of that," and promptly vanishes in a puff of logic.



Visit my Tower Terrain Plog here.
Quote:
does the proof shot need to be taken in front of a screen with the thread open on it?
It's not necessary but is preferred as it proves which date the pre-painted picture was taken
---
Regards,
Jake.
Senior Member
I'll update my pic when I get chance anyway. That's pretty much a placeholder until I finish green stuffing the air bubble that seem to be everywhere so I'll edit in a pic with the forum post
I will be entering a Dwarf Lord on an Oath Stone.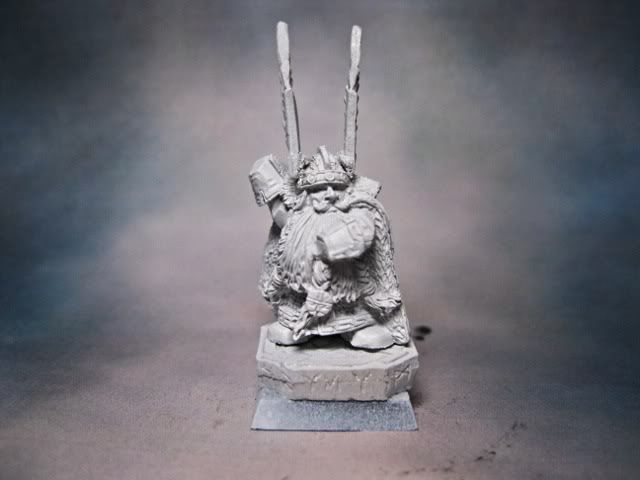 ---

Commissions, Project Logs, and Galleries
Follow me on Twitter: @MidgesWorkshop. You can aslo follow me on face book Here
---
Last edited by Midge913; 03-13-12 at

11:18 PM

.
Lower Navigation
March Painting Deathmatch: HQ/Lords and Heroes
Posting Rules

You may not post new threads

You may post replies

You may not post attachments

You may not edit your posts

---

HTML code is Off

---