Ruined fantasy house on sale
---
Hello there this is a ruined house from my workshop, if you are interested, pm me, or visit my blog
http://dreamspiritwargaming.blogspot...war-store.html
note that miniature in the pictures is NOT for scale only, I will send it to you as a gift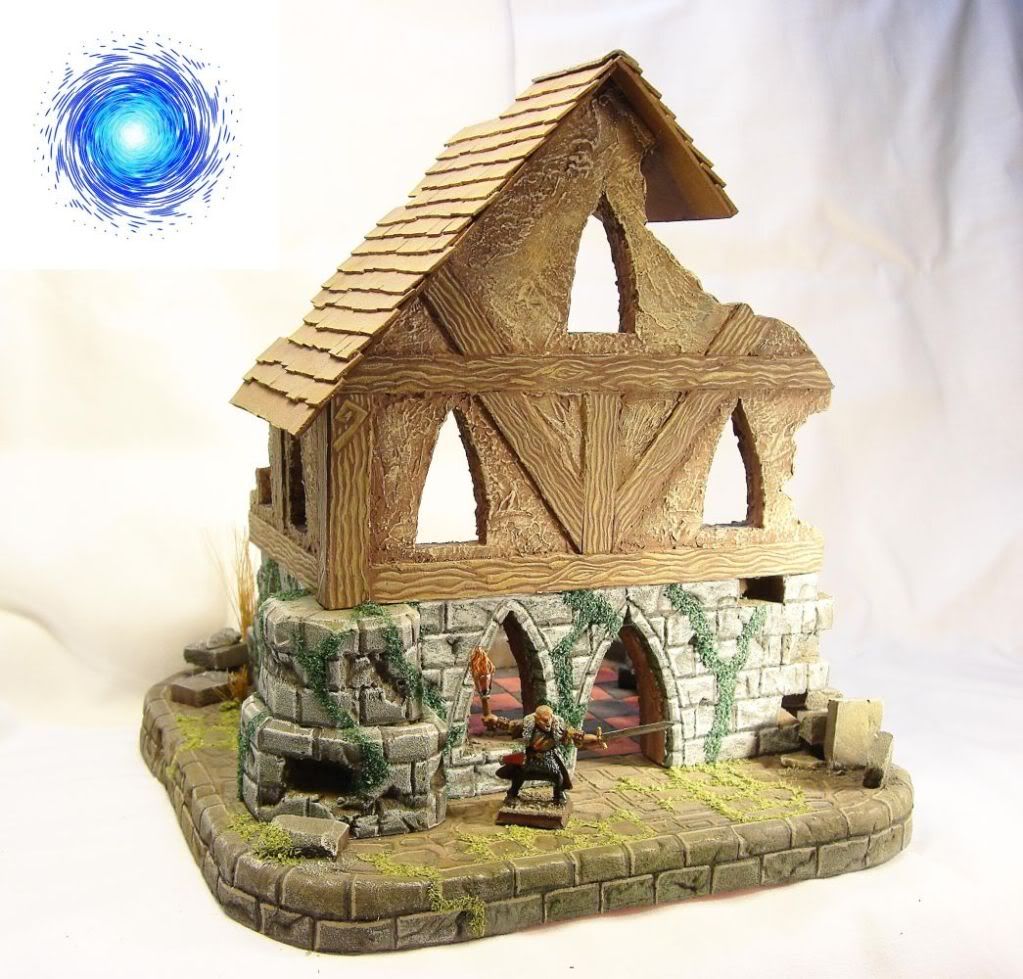 ---
well if its ruined why do i want it?
Seriously however nice work! And nice of you to throw in a free mini, I play 40k so if I did get it Id treat him as the cranky old innkeeper who attacks your guys as they hide in his place.
---
Quote:
Imagine the call, "Hey Grimnar old buddy, Dante here. Listen, I'm having a bit of trouble with a pesky Inquisitor..." Grimnar's battle barge would be in orbit around Baal before the astropath could finish talking.
Lower Navigation
Ruined fantasy house on sale