WHFB Orcs
---
I've come to realize I'm never going to play with my Orcs again, because they're just not the right army for me. I want to hang on to some of them for D&D purposes, but the army as a whole is just taking up space.
The lot I want to sell at the moment consists of:
-one unit of 20 Black Orcs with Full Command
-two units of 20 Orc Boyz with choppas and shields and full command
They're all painted to a decent tabletop standard, though they're a far cry from my commission work or even stuff I do for kicks these days. However, they'll still get you a good painting score at a Rogue Trader Tournament (and have won Best Painted before).
I'll entertain offers, although there's a number I'm looking for.
This is one of the Orc units-- the other looks pretty much exactly like it. I don't have a picture of the black orcs at the moment for some odd reason, but I'll take one upon request.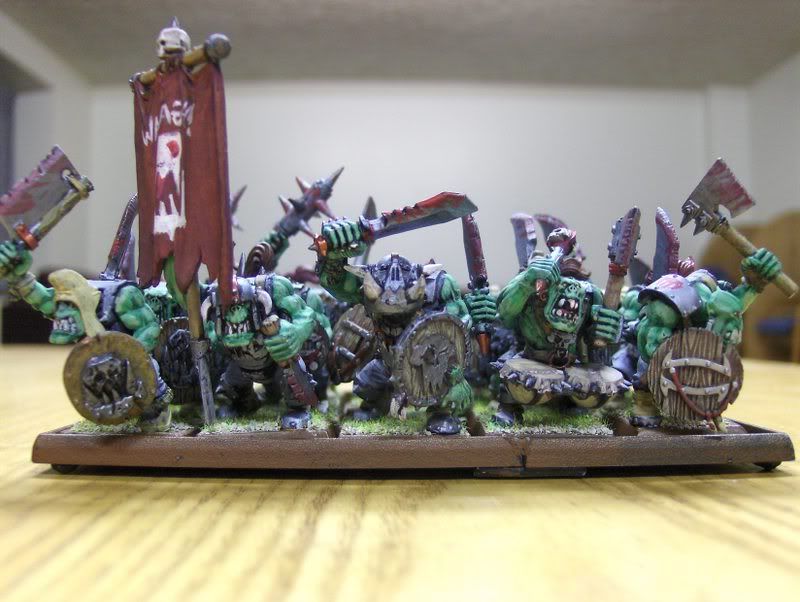 ---
ASK ME HOW TO GET 20% OFF GAMES WORKSHOP PRODUCTS!
Lower Navigation
WHFB Orcs