For Sale. Guard Infantry
---
Lets get rid of an army!
I have 3 platoons like this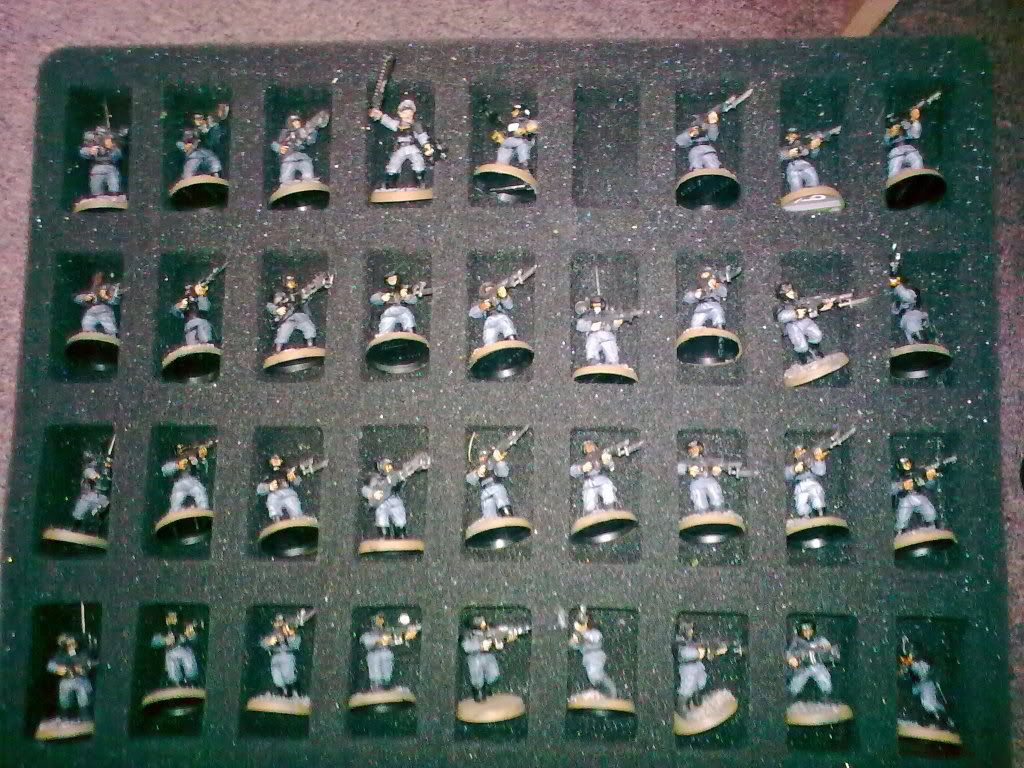 Consisting of 3 10 man squads with vox and flamer, and a command squad with vox and 2 flamers. The sergeants are armed with lasguns as per the last codex.
Also for sale are 2 missile launcher armed heavy weapon squads, a mortar heavy weapon squad and a sniper rifle special weapon squad.
All speed painted to this kind of standard
PM me for details. £5 for a 6 man squad, £6 for a command squad, £7 for a 10 man squad or £25 for a platoon. take all the platoons for £75 and you can have the HW and SW squads.
---
Stick a V8 in it!

Quote eric, I'm sure Madonna has her own awards shelf. It doesn't make her any good.


Painting Great War Germans. Mmmm... Flamethrowers.
Lower Navigation
For Sale. Guard Infantry