Who wants to paint my army?
---
I've got a mess of Blood Angels that need some paint, and I suck at it.
If you're a good painter, willing to do good, tabletop quality paint on troops and tanks and higher-grade display quality paint on a couple of characters and dreadnoughts, drop me a line.
I'm more than willing to work out a reasonable price and/or exchange my conversion talents for paint.
I can't really sculpt, but I'm a wizard with a knife and a bitz box. Want some tanks with some chunky extra armor?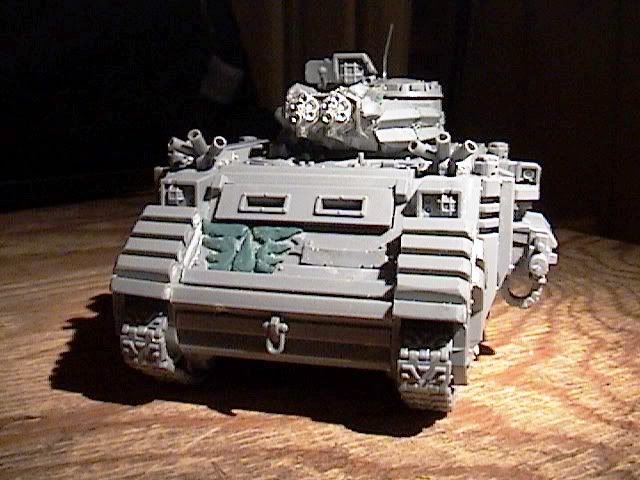 A dreadnought that inspires dread?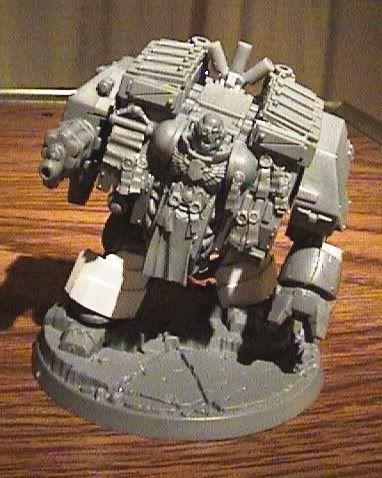 Troops with personality?
Let me know, we'll work something out. Send me parts or models and I can assemble and embellish a whole army, or I'll buy the models and give you a couple well done squads and/or vehicles.
My time for your time, my parts for your paint.
---
-=============]xxxxo Galahad oxxxx[=============-
Check out the Heresy Combat Calculator -- MathHammer Made Easy!

Codex: Angels Errant. Read it, please.
Heresy Forum Rules -- Read them, damnit!
Reporting: When/How/Why -- Read that too!
"...remember the Golden Rule: Chill out, they're only plastic spacemen!" -Brother Jazzman
"Galahad is 100% correct in his explanation. Anyone who says otherwise to [him] is vastly mistaken." -The Wraithlord
"
You know what? Fuck DC comics."
-Robert Downey Junior

Have you found someone?
---
Hello, my name is Michael. I have been out of the hobbie for a little while but I want to get back in it. I am a great painter, I worked for the battle bunker in downers grove IL. and learned with Tim Lisen (he has the salamanders paint job in the back of the Space Marine codex). I would be willing to paint your army up for either money, Imperial gaurd or most preferably if you have any lizardman stuff you wouldnt be opposed to getting rid of. Well, let me know what you think, talk to you later.

Sincerly, Michael Ford.
---
hey galahad, exaclty how many points are we talking about, and what is the time scale your looking at?
---
exactly what he said. the only real problem with me is i live so far away from everywhere (New Zealand). and btw you guys will be seeing some of my work up in the gallery soon :D so please take a look and comment
---
i could possibly do it... im really good with veicles... see my baneblade
problem is i live in uk :/
---
The Emperor demands.... TACOS!!!!
---
Hey, I have always wanted to paint Blood Angels, I paint alot for my friends. I charge $10 a squad and $15 for vehicles.
Senior Member
Senior Member
Join Date: May 2008
Location: The Mystical workshop of the Red paintjob grot. (My room.)
Posts: 681
Reputation: 1

---
I'm free, and very willing, you will probly have seen my work gal, if you want me to do it (PleasePleasePlease!) Then drop me a PM
---
I could paint a few models for a small amount (bitz mainly)
Lower Navigation
Who wants to paint my army?