Selling Dwarves
---
I'm going to sell off my dwarf army. I basically have 3 sets of Skull Pass dwarves, 16 Longbeards, 7 Hammerers and most bitz to make 8 more, a custom Runelord on Anvil of Doom created from a runelord model and the skull pass cart (pretty good result), Organ Gun, 10 Slayers. A good chunk of these models have the Gale Force 9 magnetic bases and magnetic movement trays to go with. If anyone is serious about picking up a dwarf army, PM me here or email me at
blkdymnd@gmail.com
. I would be pretty negotiable on price. Some is painted.. here are some pics....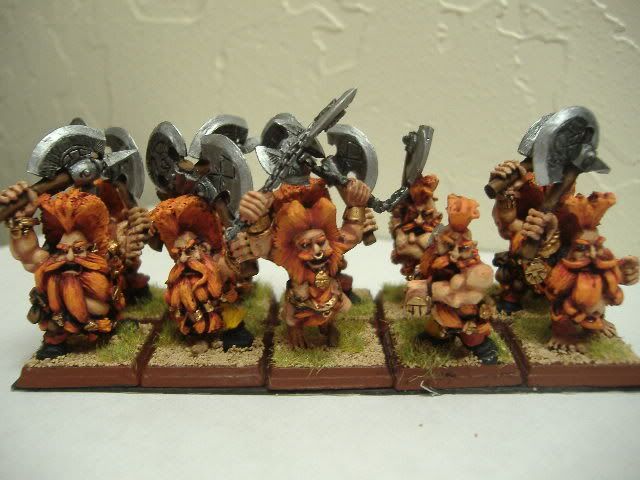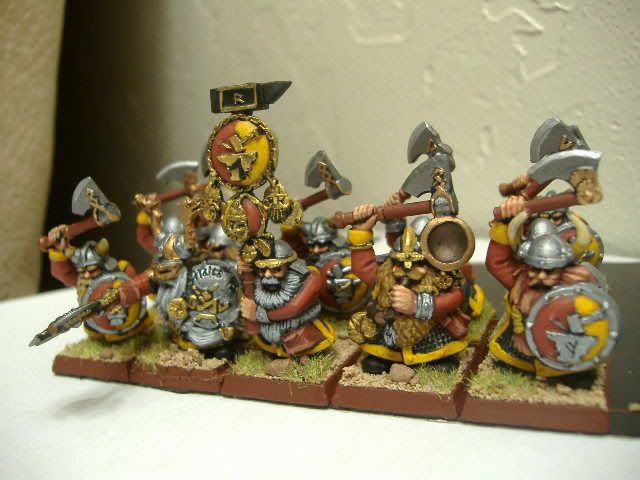 This was the work in progress of the Anvil. There are now both guards, and the Warmaster Anvil of Doom on top of the cart, and the Runelords platform got built up a bit...
---
i'm interested in buying ur dwarves...i'm going to college soon and not really interested in spending too much on them though, email me a price u think is fair at
codyj11555@yahoo.com
also email some more pics of the army if u can. I also have a Daemon Hunter army i'm looking to trade if u want any of them with money.
Lower Navigation
Selling Dwarves