Trade/selling tyranid figures, woodelve/tau/SM/Zombie bits and more!
---
Hello.
Im selling abunch of stuff here so look through and see if you find any you like. All pretty much junk that i need to get rid off.
Rules are you send trade/money first and pay for shipping.
Tyranid
(not real sure of some of the names.
4 hormagaunts (primed)
4 genestealers (primed)
6 Posin mines (heads are painted red, rest primed)

Bits
1 Space Marine Bits Bag (includes jetpacks, arms, guns, and more)
1 Wood Elves Bits Bag (Includes legs, arms, bows, heads, flowers, and more)
1 Tau Bits Bag (Includes arms, legs, guns, heads, metal peices, vehicle parts, and more)
1 Zombie Bits Bag (Includes Arms,heads,torsos,legs, weapons, and more
[Can probuably make some full zombies])
1 Tyranid Bits Bag (Includes body,arms, and more[Can make 2+ full ones])
Extra Stuff
3 Tau Transfer Sheets
1 Space Marine Transfer Sheet (2 peices are cut out)
1 Space Marine Vehicle Transfer Sheet
1 Battle For Macragge Transfer Sheet (Only 37 peices, alot missing)
10 Bases (can be more if needed)
8 Full Empty Sprews (or spurs, w/e they are called) (SOLD)
3 Semi Full Empty Spews. (SOLD)
2 Small Empty Sprews (SOLD)
(The Sprews are for people who use to convert with them. Will get rid of them cheaply because otherwise, going in trash)
Pictures of all of it (sorry for bad quality)[Sometimes add stuff that isn't in picture. I know i did for tau/zombie/and wood elves.]
Tyranids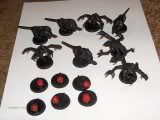 Woodelves Bits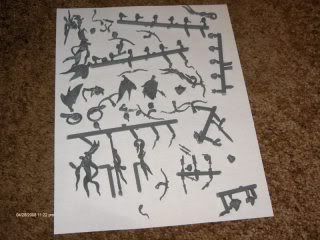 Space Marine Bits
Tyranid Bits
Tau Bits ( Includes 1 drone and 2 Kroot hound, missing one kroot hound leg)
Zombie Bits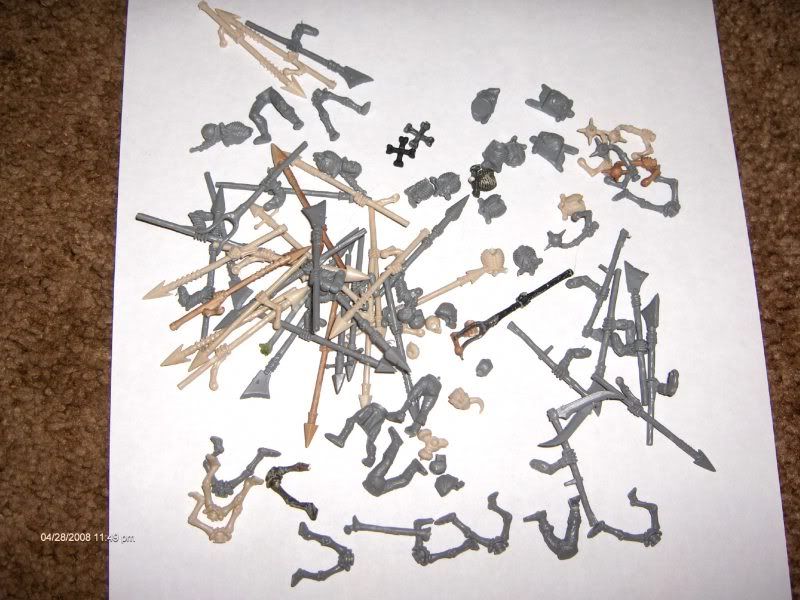 Extra Stuff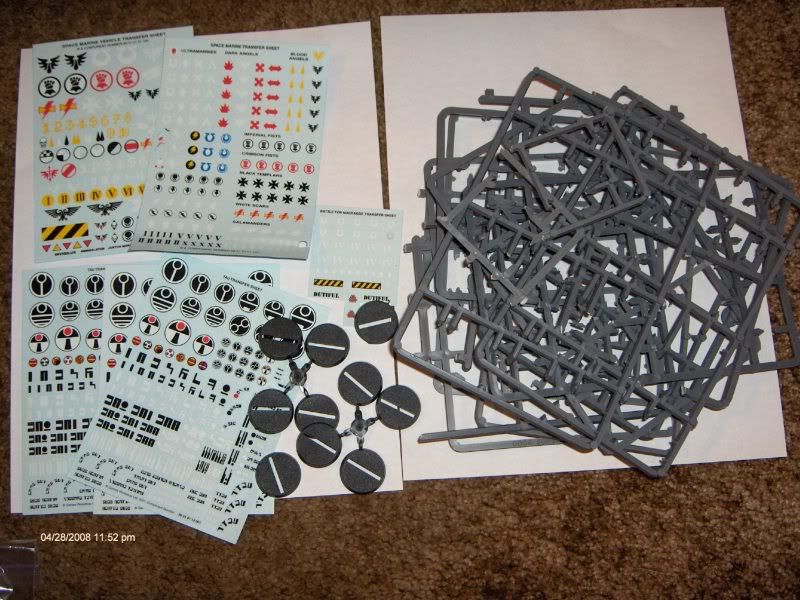 Want anything? Post here or pm me.
Or email me at
alect115@aim.com
Need more pictures. let me know
---
Last edited by calypson; 11-29-08 at

10:23 PM

.
Lower Navigation
Trade/selling tyranid figures, woodelve/tau/SM/Zombie bits and more!