Selling unpainted Bretonnians
---
Here is an auction about a huge lot of unpainted (but mostly assembled and undercoated) Warhammer Bretonnian metal and plastic miniatures.
The collection consists of the following:
1 Louen Leoncouer (RRP: 20GBP)
1 Bretonnian Battle Standard (RRP: 8GBP)
4 Knights of the Realm (RRP: 9GBP)
6 Pegasus Knights (RRP: 40GBP)
5 Mounted Yeomen (RRP: 35GBP)
1 Grail Knight (RRP: 7GBP)
14 Peasant Bowmen (RRP: about 14GBP)
3 Questing Knights (RRP: about 17GBP)
3 Battle Pilgrims (RRP: 8GBP)
total: about 158 GBP
5 out of the 6 Pegasus Knights are still in their sprues.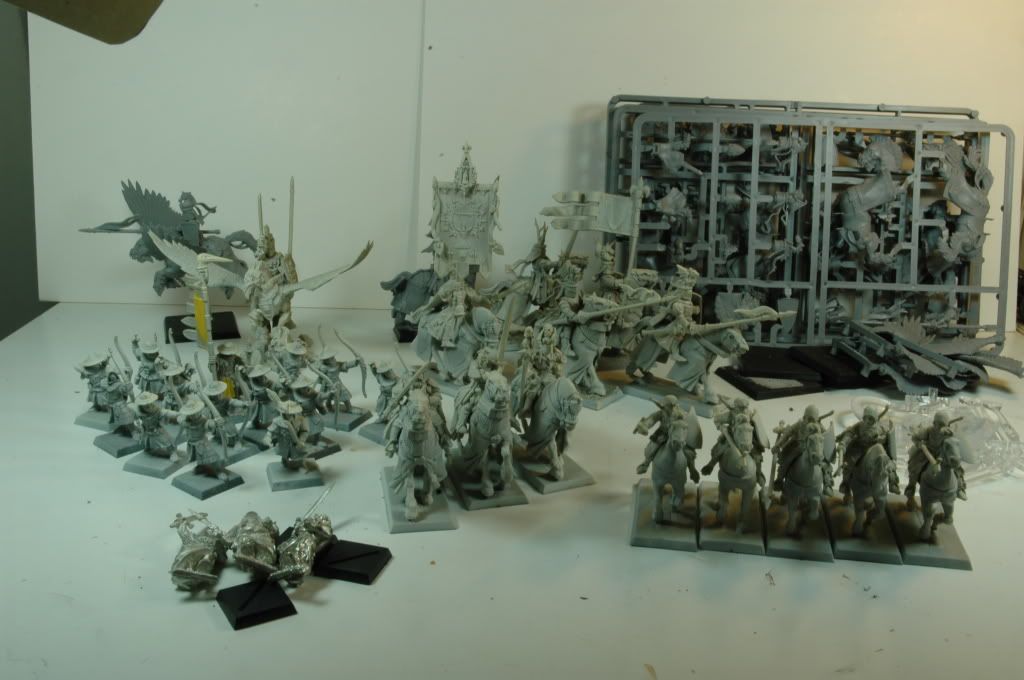 Ebay link:
http://cgi.ebay.co.uk/ws/eBayISAPI.d...m=170279646617
I also sell the army book (condition is as new):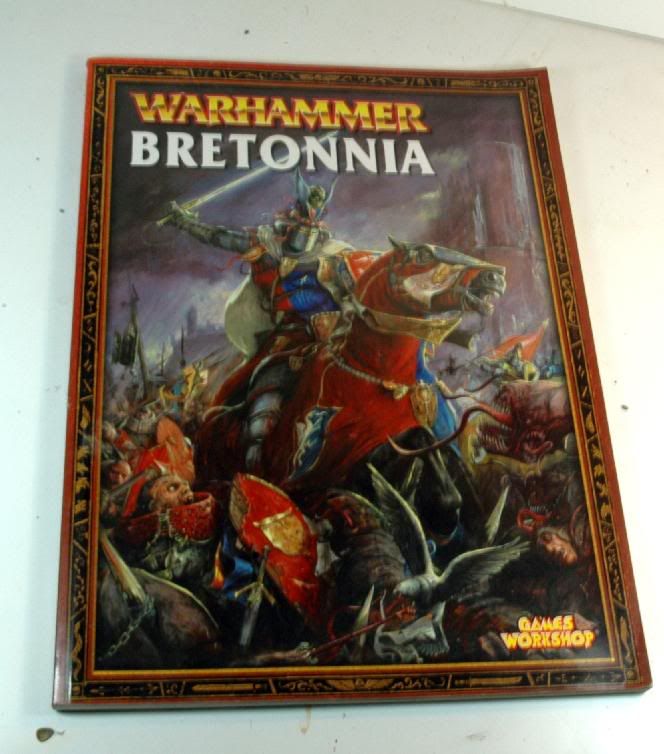 Ebay link:
http://cgi.ebay.co.uk/ws/eBayISAPI.d...m=170279647998
And the Bretonnian Collector's Guide: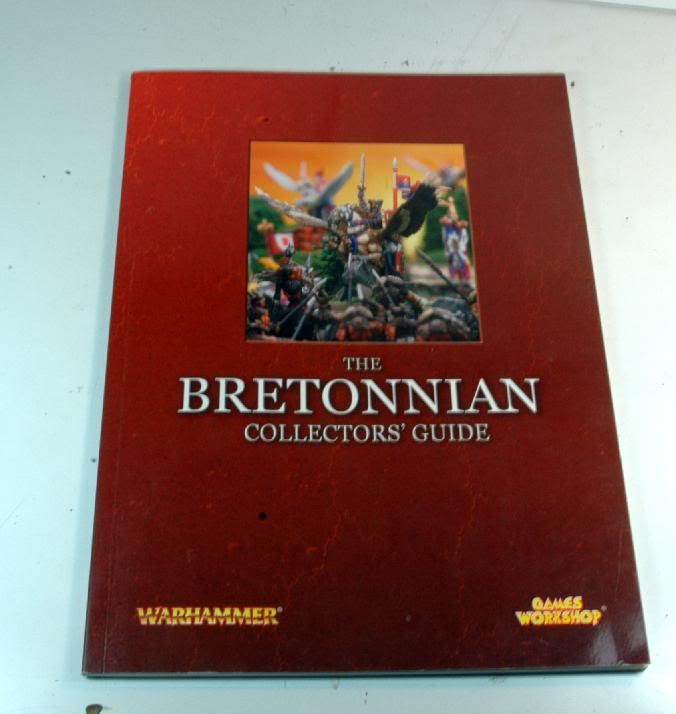 Ebay link:
http://cgi.ebay.co.uk/ws/eBayISAPI.d...m=170279649083
Once again, all auctions will start at 1 quid, so you have a chance for a bargain here. I will combine shipment. I will ship at registered express mail, which means that the stuff should be with you in less than a week from the payment date (European destinations). I ship worldwide.
Check my other auctions. i sell Bretonnian books and Wood Elf stuff as well at the moment. I have also listed rare OOP Wood Elf miniatures.
---
Moved to Trading.
---
one thing I want is the ability to split my fire everywhere, it makes no sense that a squad of 10 guard or marines or whatever all have to fire at 1 target with everything, is the guy with the lascannon not smart enough to realize maybe he would be better off firing at the massive tank looming overhead instead of the little man no bigger than a squat running at him, or is that far too complex for the 10yr olds?
My Thousand Sons Project Log
My Warriors of Chaos Project Log
My Cryx Project Log
My Necron Project Log
Lower Navigation
Selling unpainted Bretonnians