Saints row the third review
---
Saints row: The third
Some days you just can't find anything interesting to do and just want to do random stuff if this is one of those days Saints row the third might just be the game for you. Or maybe your sick of all the serious stuff in games like GTA 4 and just want to jump through a plane if this is the even Saints row is also great for you.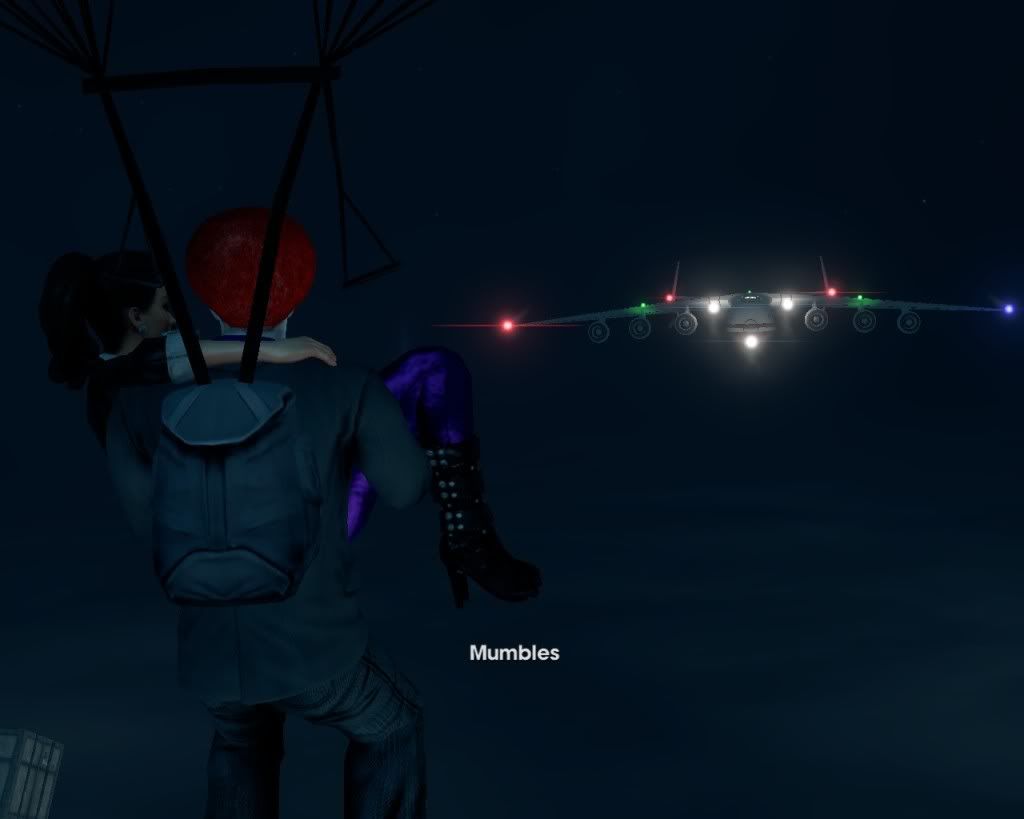 Some people say Saints row is just a copy of the GTA games, it really is but it is so much more fun than GTA to play. The game is much more about over sizing stuff and parodying other games for example you can get a reaper drone from COD, TF2 masks and all kinds of other silliness. Driving is also a joy to behold at the end of the game you is able to use nitro non-stop. There is also the option to take to the sky in a plane, jet or helicopter which I really miss in some games. If you hit people while riding a car instead of just driving over them they get shot into the air.
The story starts with a bank robbery by the Saints who at this point lead a big corporation which goes awfully wrong. You soon find yourself in the city of Steel Port which could be compared to New York in some ways. I would describe the story as a rollercoaster ride of death. The campaign isn't too long but the story is also not great, it has a shitload of epic moments like the bombardment of Steel Port.
There was once a Zombie in Saints row (They're awesome to kill if your bored :3)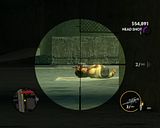 But no more
The game also has a lot of side missions which earn you money and give you a part of the city which causes your income to rise. The activities range from destroying cars with a RPG while sitting in a helicopter to jumping in front of cars to get insurance money. There are also some small side activities like Streaking, car surfing and base jumping the only thing they give is money but it still is fun to do for a while.
Some of the weapons work really well like the penetrator a 1.20 m long dildo which can be used as a club but the reaper drone is just too boring and bothersome to use. You can upgrade most weapons so they can have a scope or exploding bullets for example. There are 4 kinds of grenades which all have their uses but the regular exploding one is still the best in my opinion.
There is also Whored (horde) mode which doesn't tie with the story even as a mini game and is pretty boring to do on your own but could be fun if you can find some people to play with.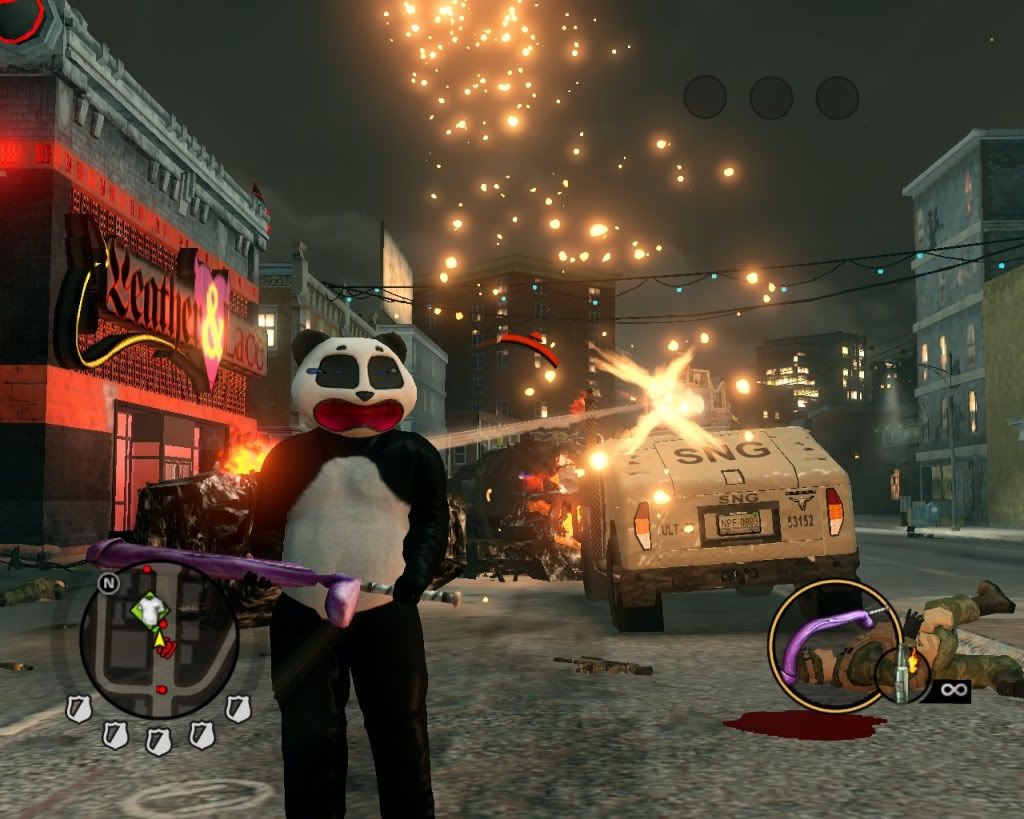 I spend about 20 hours in the original game while completing the story line and getting the collectables. I felt that I spend my time very well and am looking forward to more DLC next to what is out at the moment which are some cosmetic and weapon packs and one new activities pack which I think was a bit short but still fun to play. There will be new DLC available this summer called the trouble with clones and in the winter they will release gangsters in space this doesn't mean that they won't release any other DLC in the mean time but it won't be anything mayor.
Studio: THQ
Score: 8/10
Graphics: 7/10
Story: 6.5/10
Replayabilty: 6/10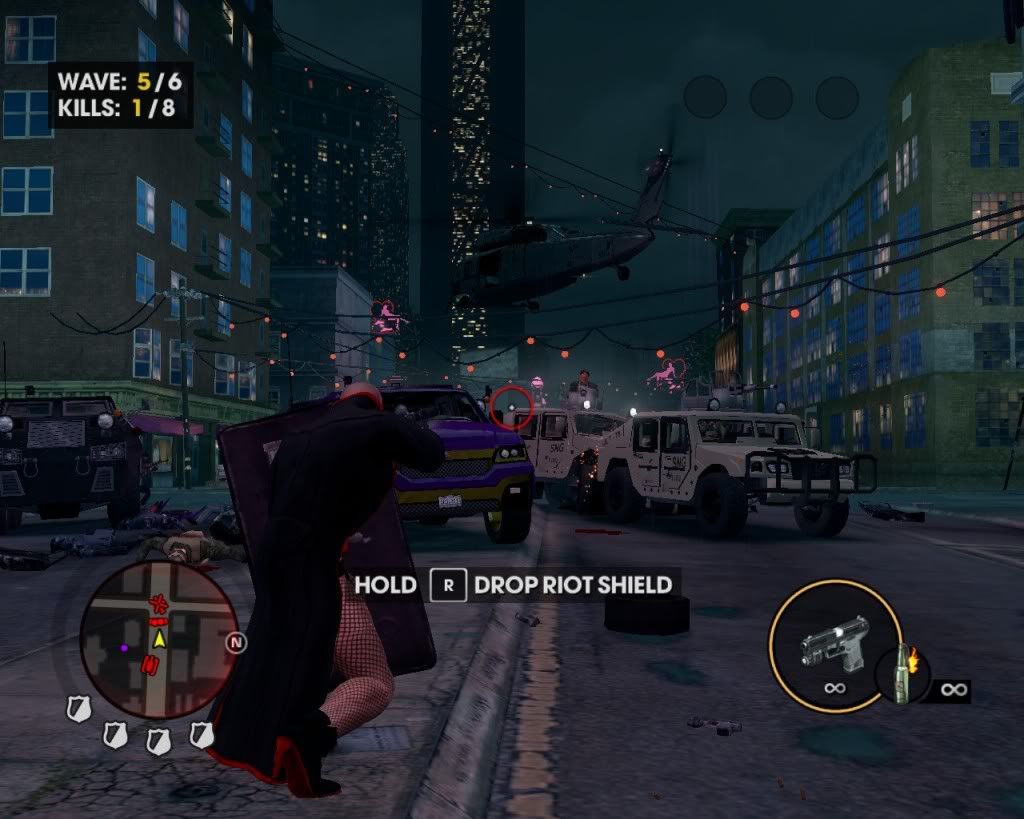 ---
Check out my warriors of chaos log
here
---
Last edited by darkreever; 02-17-12 at

11:11 PM

.
Lower Navigation
Saints row the third review