Dark Angels/IP army for sell!Quick before its sold on ebay for higher.22 new blisters
---
Hey guys. I have a big lot of Dark Angels. I got it free from a friend today, he had it in his basement for 4 years and i told him i will take it. SO now im selling it =) A couple of the guys names may be wrong so. Most of the army is painted.
Im taking $400 for all. You pay shipping.
Here is the army.
Scout Squad, 11 members. (1 missing arm, but its included)
2 bikes with 2 people on each (1 guy is missing arm)
Assault Squad, 5 members (no stands)
Terminators, 7 members.
Tatical Squad, 22 members ( 1 with no gun[included],1 with no arm[included])
Devastator Squad, 5 members.
1 Whirlwind
1 Land Raider
1 Cadian Sentil ( I think this is for Imperial Guard, not DA, but not sure, not assembled, in box)
5 Metal people (not sure name, 4 have swords and spears)
1 Black tank, missing 2 turrets on top [One is included but broke off the guy that holds it, can be glued on]
Grass, Bits,metal bits, And sprew with random stuff on it.
-------------New Blister Packs, Total Value for all is 160$----Some IP also---
1 Marine Chaplain
1 Inaquisitor Henchmen
1 Cadian Guard w/ autocannon
1 accolyte & cherub
1 Cadian Mortar
1 Inquisitor Daemonhunter
1 Vinicard Assassin
1 imperial servior
1 Cadian Missle Launcher
1 Grey Knight brother captain stern
1 Dark Anfels cheif Librarian
1 Dark Angels Marines
1 Cadian Guard w/ heavy bolter
1 stormtroopers w/ assualt weapons.
1 grey knigh w/ psycannon
2 grey knight in power armor
---Extra stuff for sell--
Here is some other stuff for sell. You can buy these seperatly. But everything above this, you have to pay 400 for. No seperate offers.
Will sell this stuff cheap.
Bag of Zombie Bits.
Bag of SM Bits
Bag of Tyranid bits
Bag of Tau bits
Bag of Woodelves bits.
10 zombie figures
Tyranid figures.
12 High Elf Spearmen
12 ..shit forget there name. (check picture, its fantasy)
------------------Pictures---------
Bikes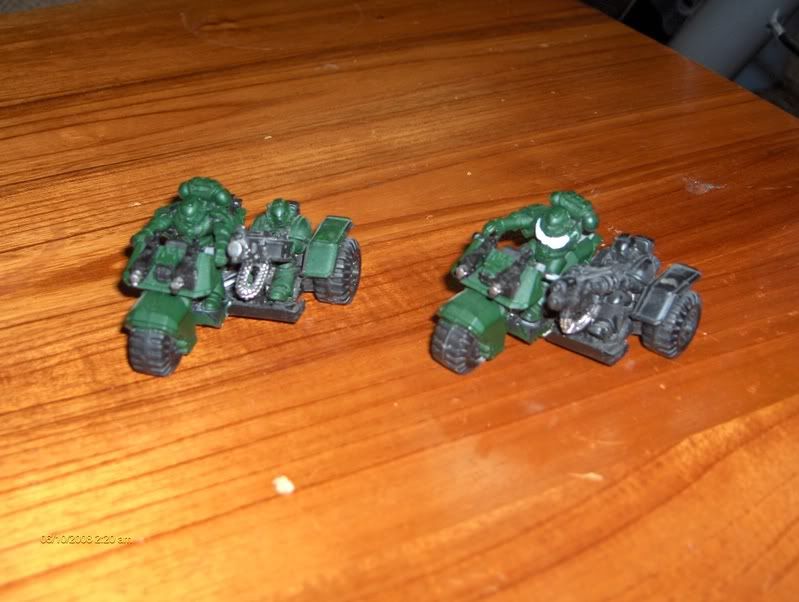 Assault Squad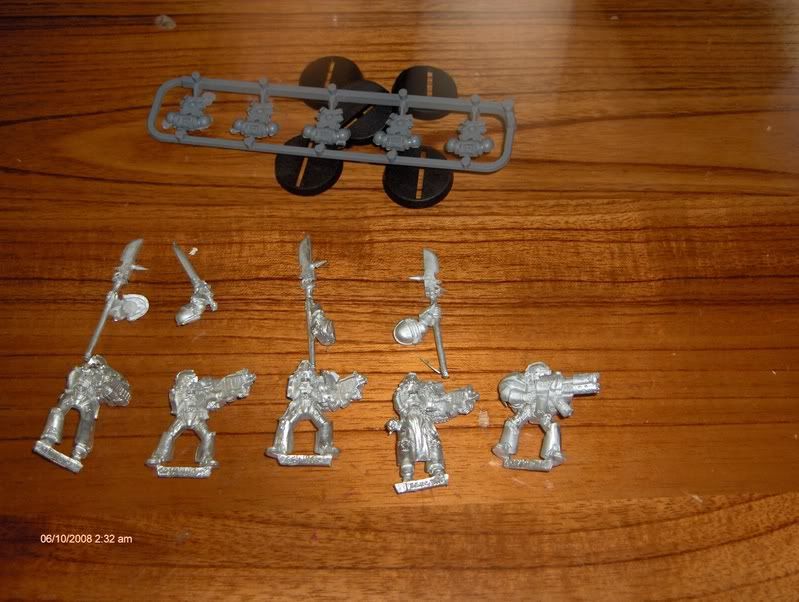 Scouts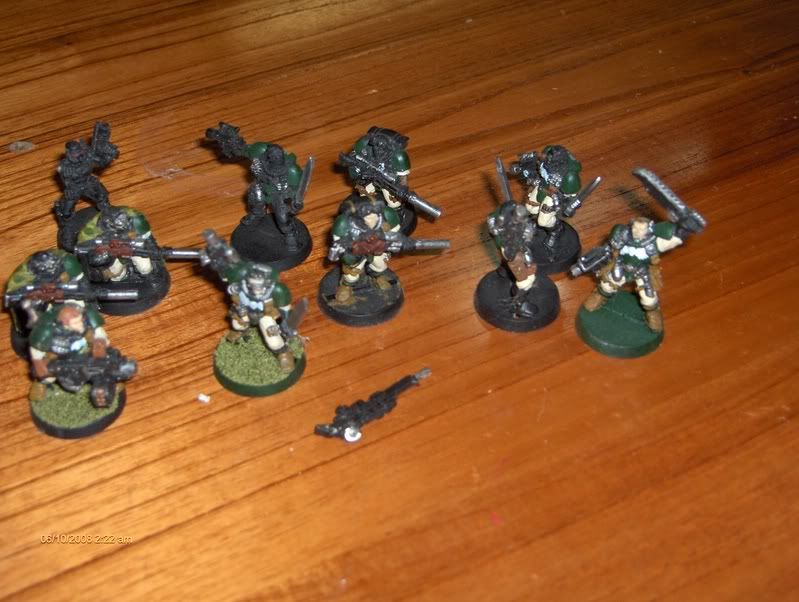 Devastator Squad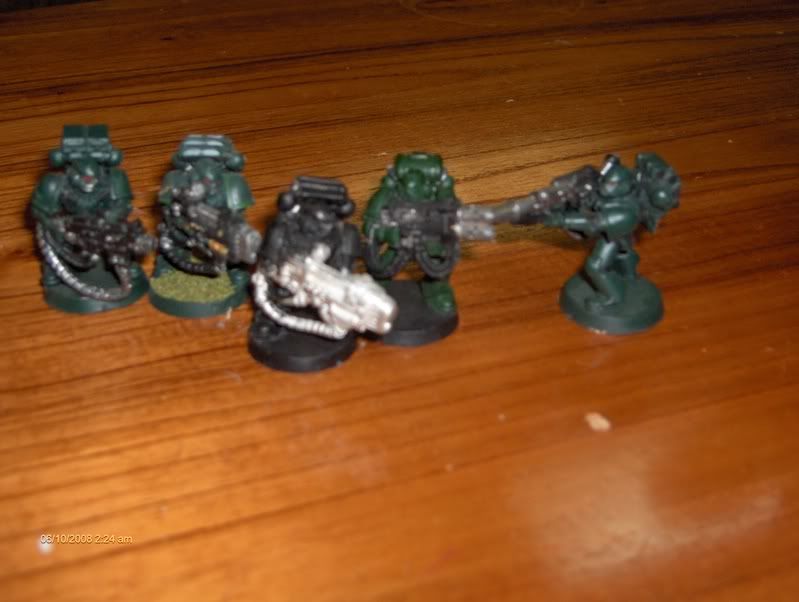 Terminators
Whirlwind, land raider, and random black tank.
[
Tactical Squad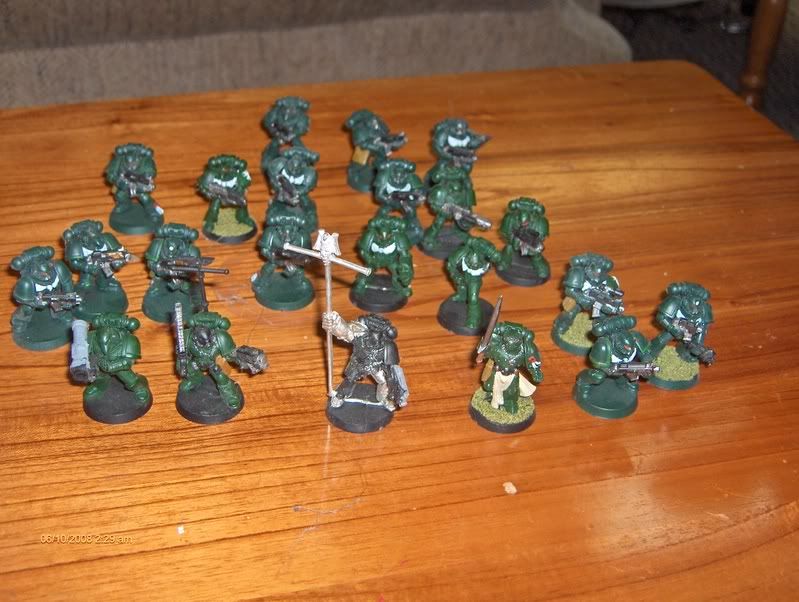 Blisters and Cadian Sentil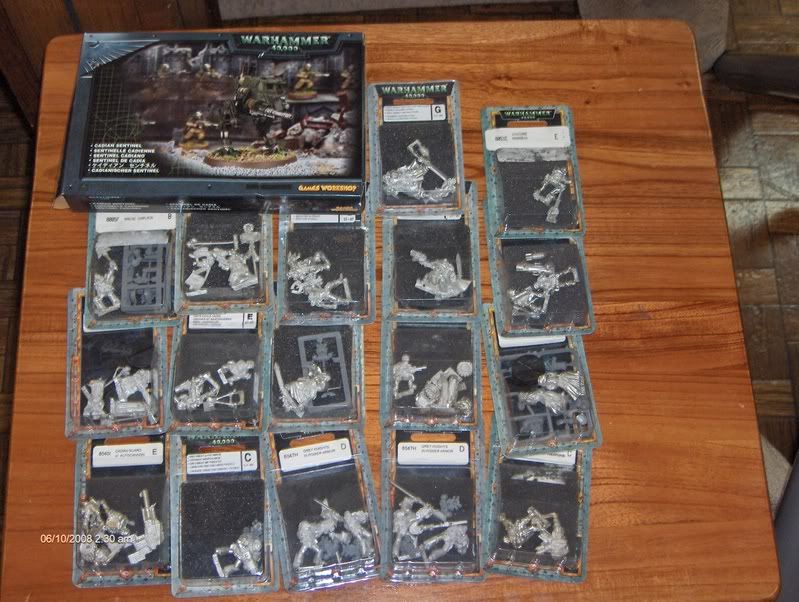 5 metal guys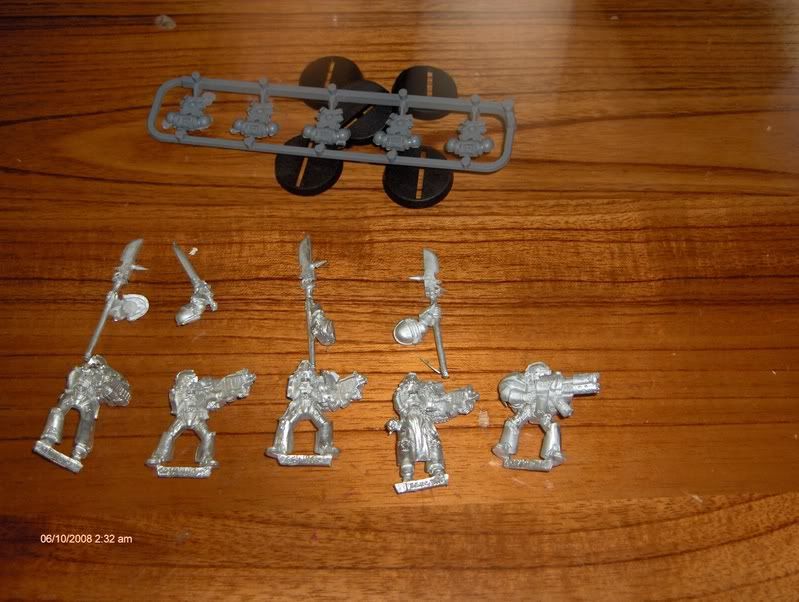 Bits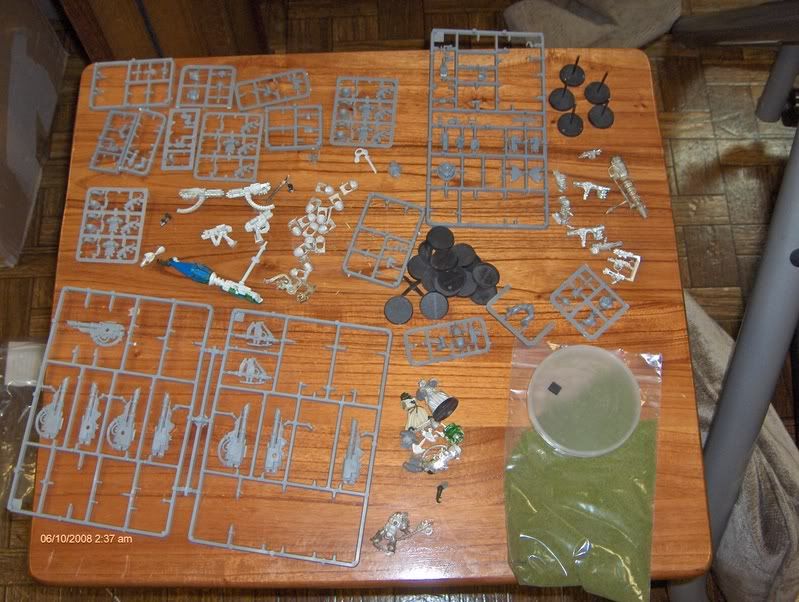 Zombies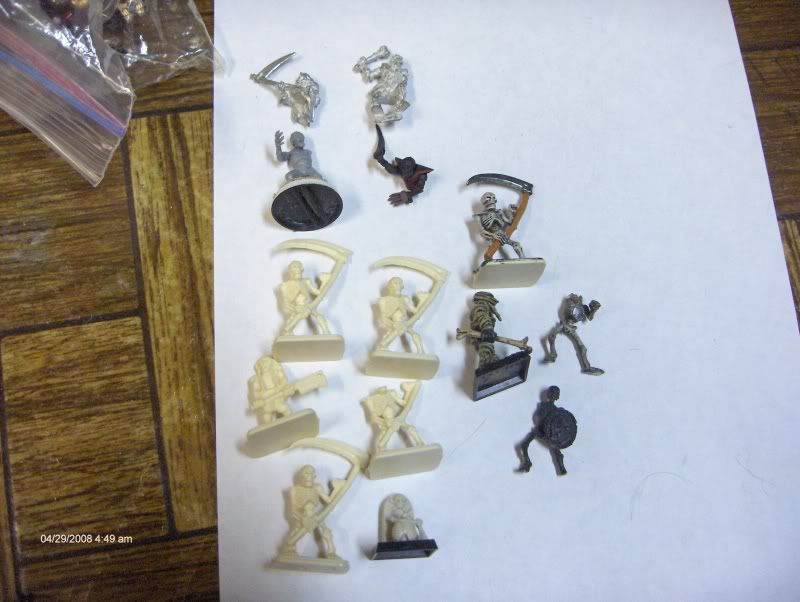 The guys whoes name i forget.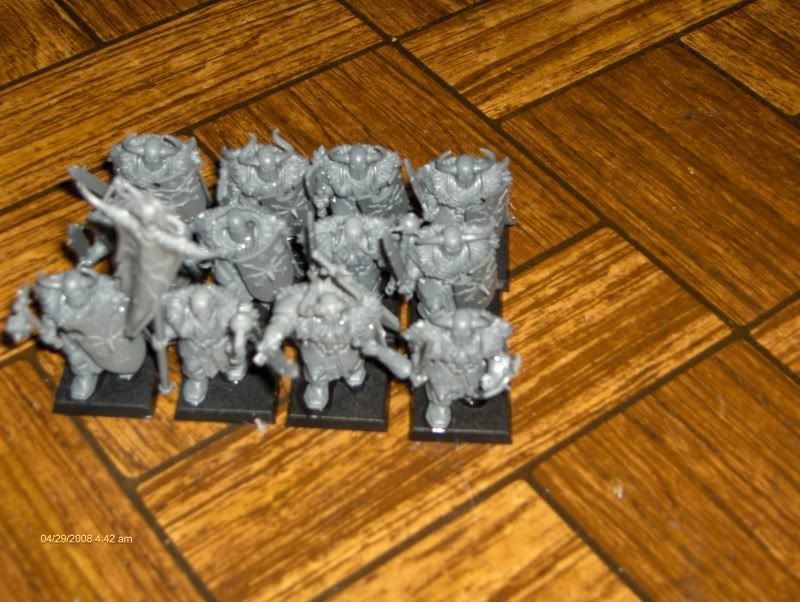 Tyranid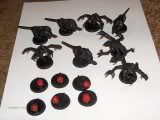 Woof Elf Bits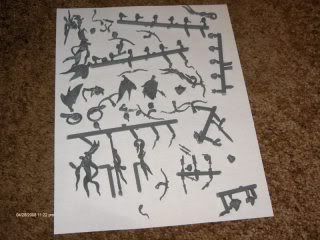 Tau Bits
Zombie Bits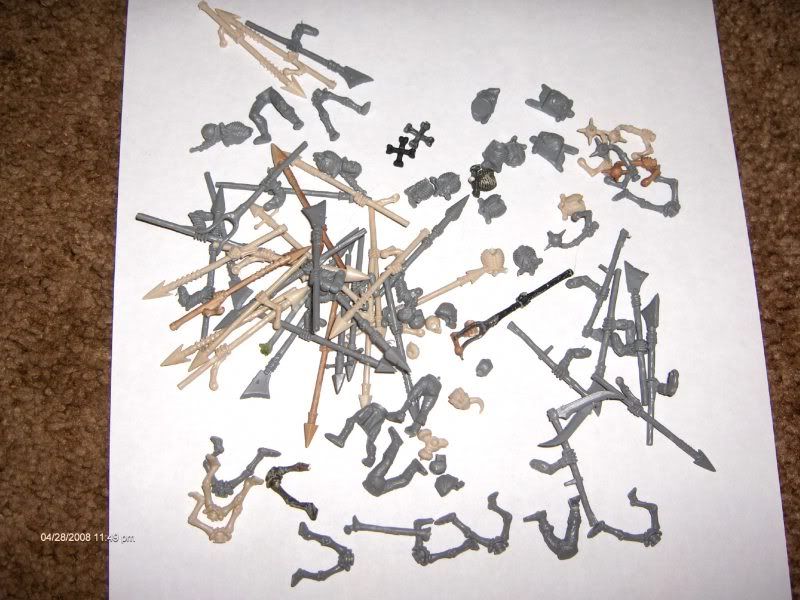 Space Marine Bits
If you need anything. PM me perferably. Or email me at
alect115@aim.com
Thanks
---
Last edited by calypson; 01-10-09 at

06:56 AM

.
Lower Navigation
Dark Angels/IP army for sell!Quick before its sold on ebay for higher.22 new blisters